Hello everyone! I hope you are having a great new year so far. I have always loved Altenew stamps and dies and I often visit their blog which is always so inspiring.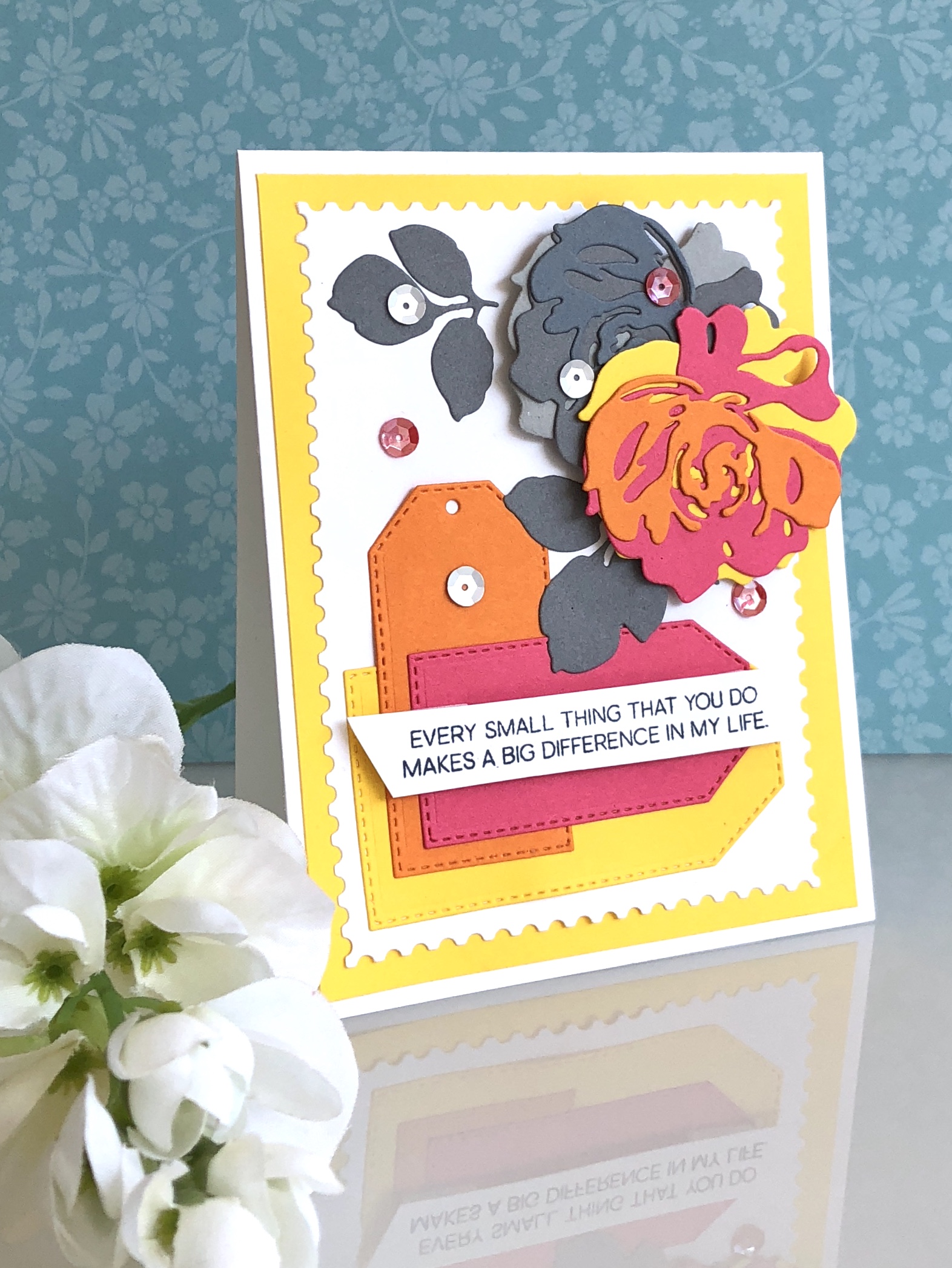 I came across this Altenew January 2018 Inspiration Challenge by Erum Tasneem. I loved the idea of a bright color palette and had to implement it. Here's the inspiration picture from the post.
Orange and yellow colors always make me smile — it reminds me of sunshine after a rainy day. Besides, pink is my favorite color. So, because I wanted to use these colors, I decided to participate in the challenge.
I had to make two cards because my creative mind couldn't just settle on one out of the many background ideas that were coming to me.
Here's my take on this challenge: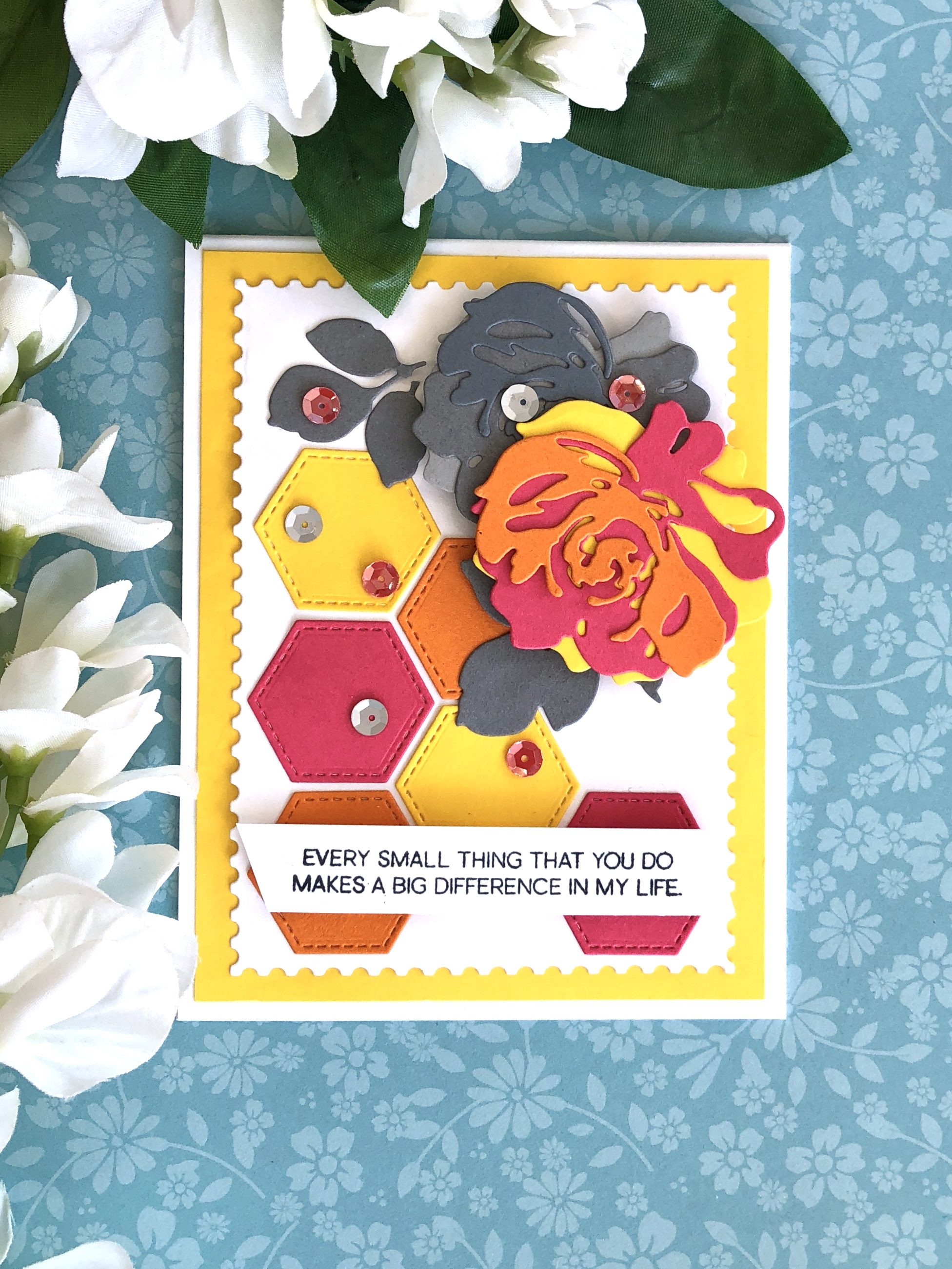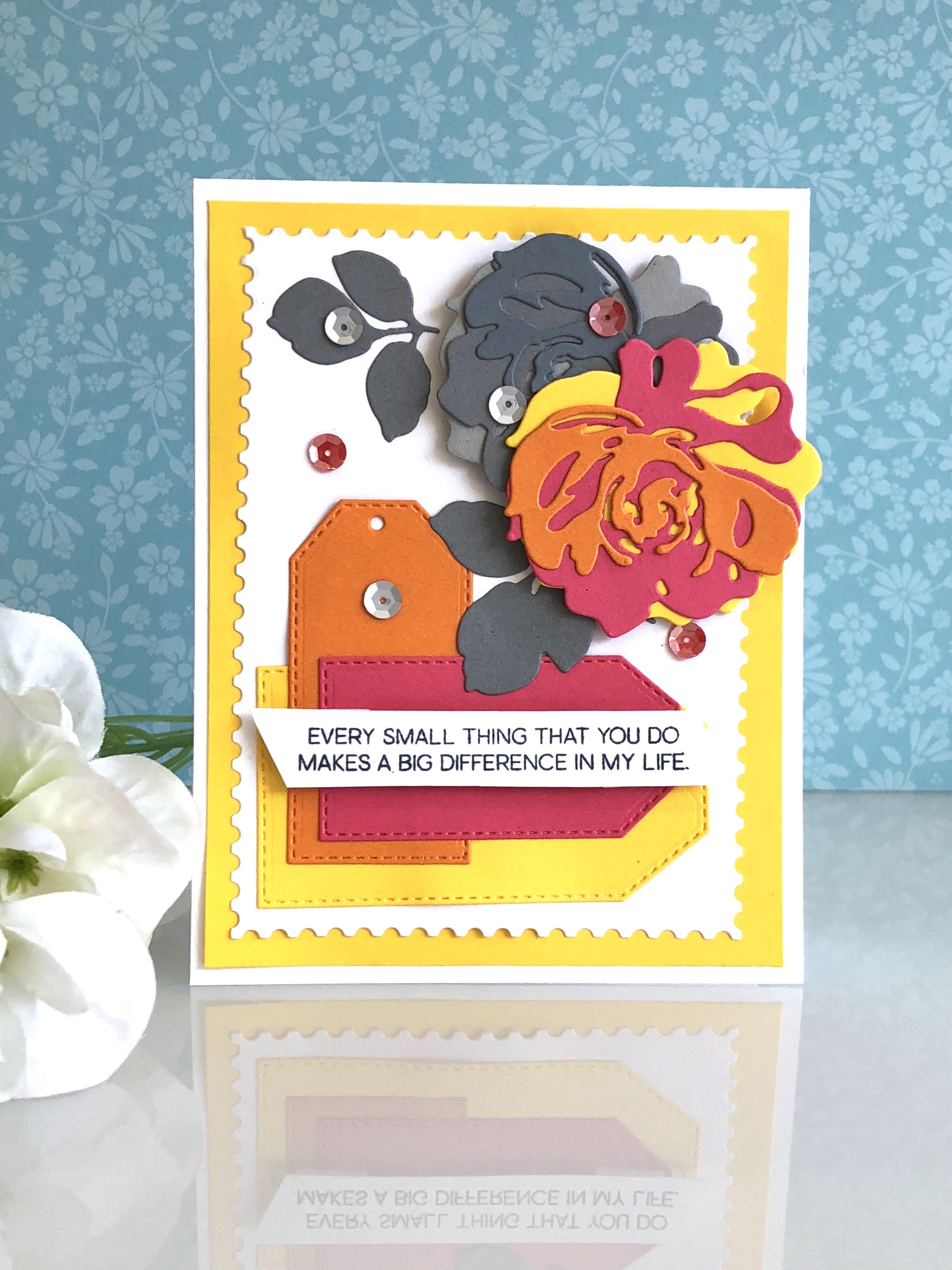 My cards feature the Fantasy Floral Die from  Altenew. I used pink, orange, and yellow colors from the inspiration picture and used it on the background for the first card using Hexagon Dies from My Favorite Things. For the second card I used the tag dies that I bought online on some random website.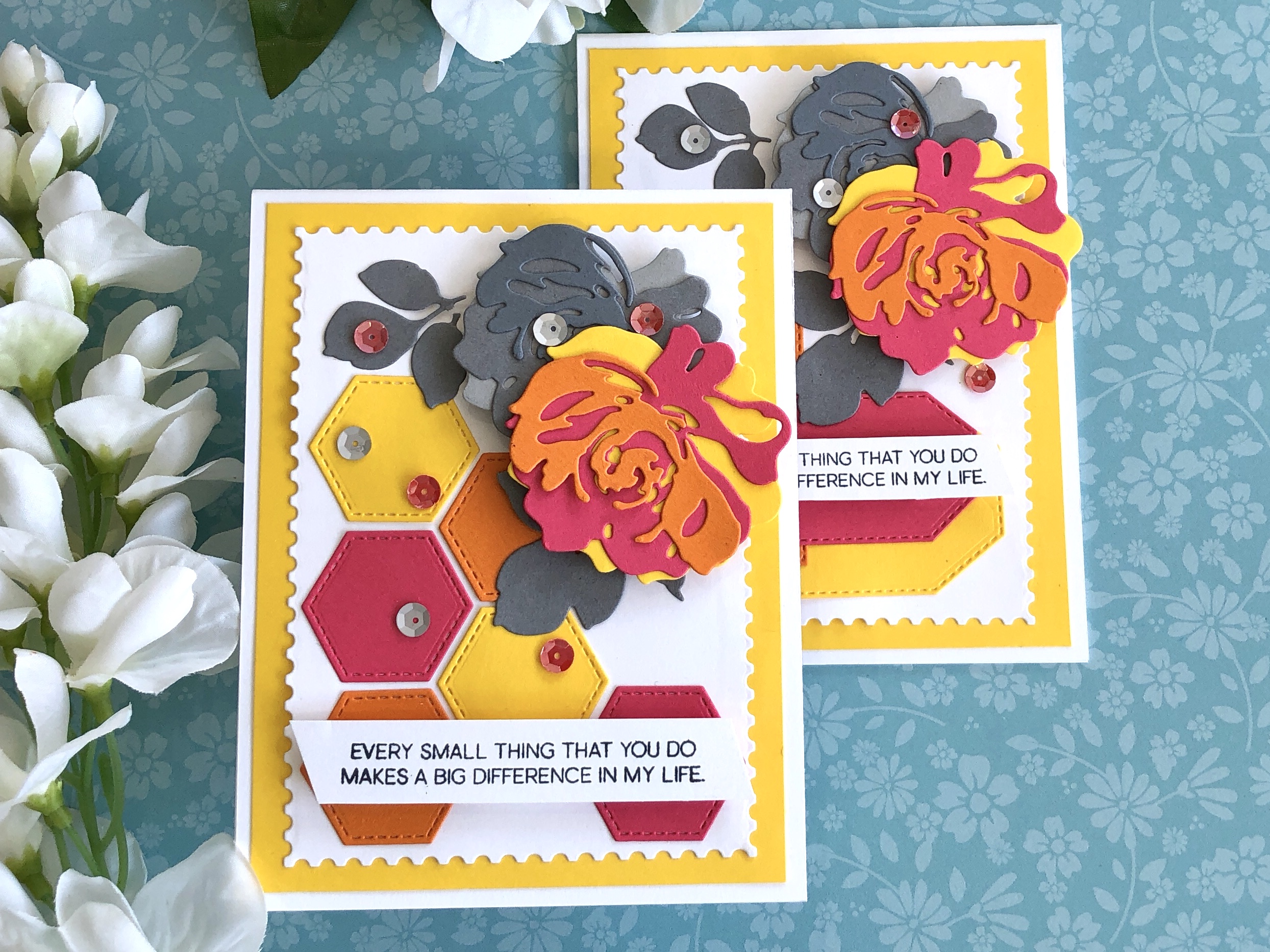 The white panel I used was cut from a Mama Elephant Creative Cuts die.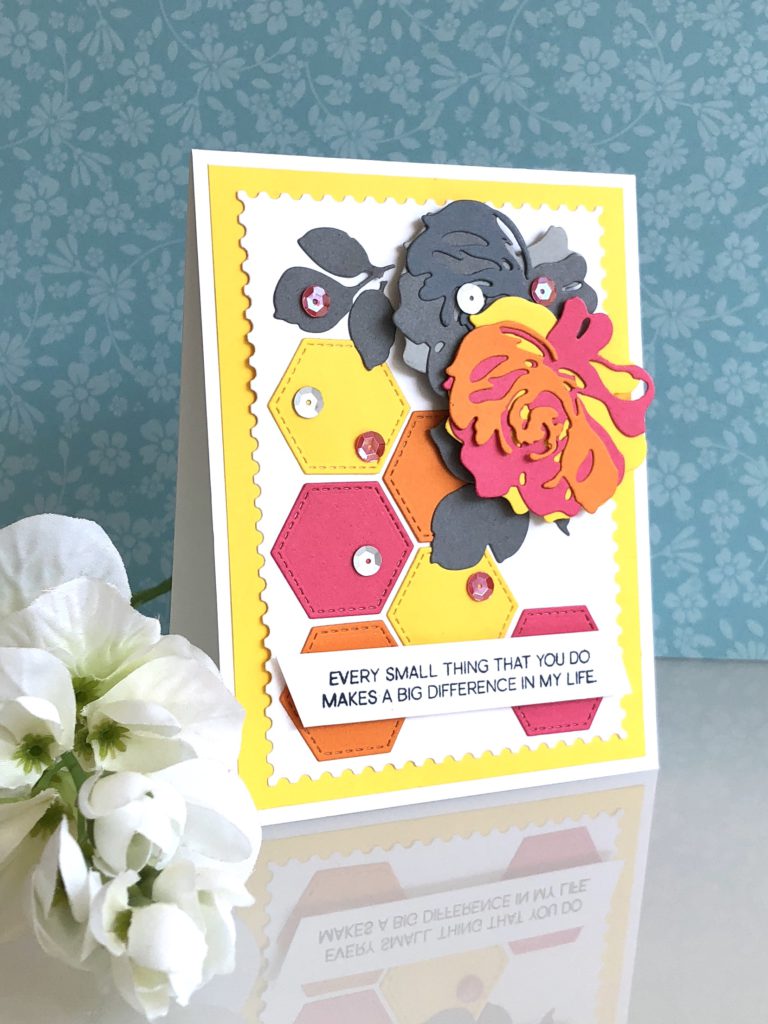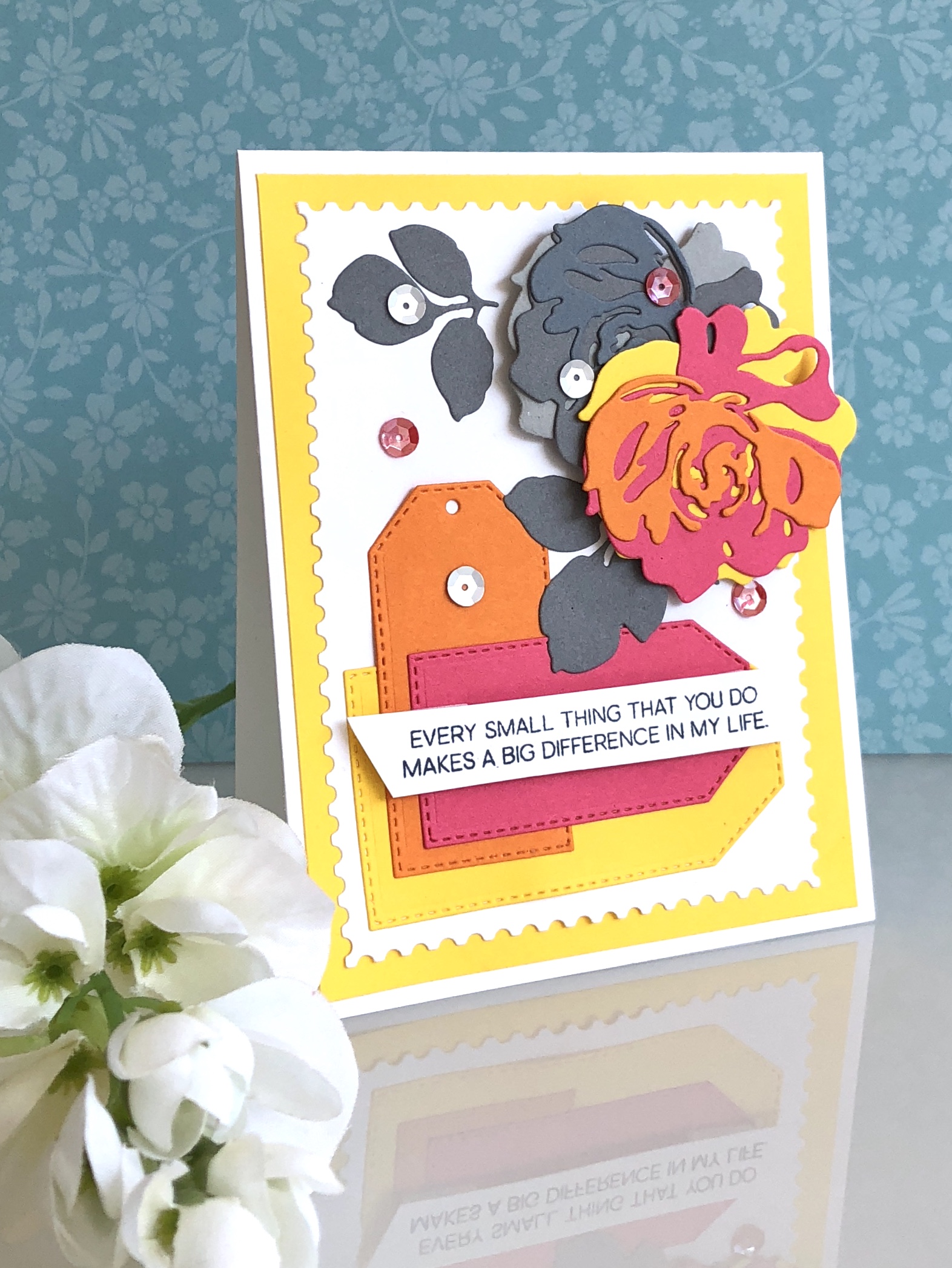 I used Altenew Fantasy Floral Die to cut the flowers for the main focal image. I used three different shades of grey for the flower on the bottom to create a shadow effect under the colorful flower created with the inspired colors.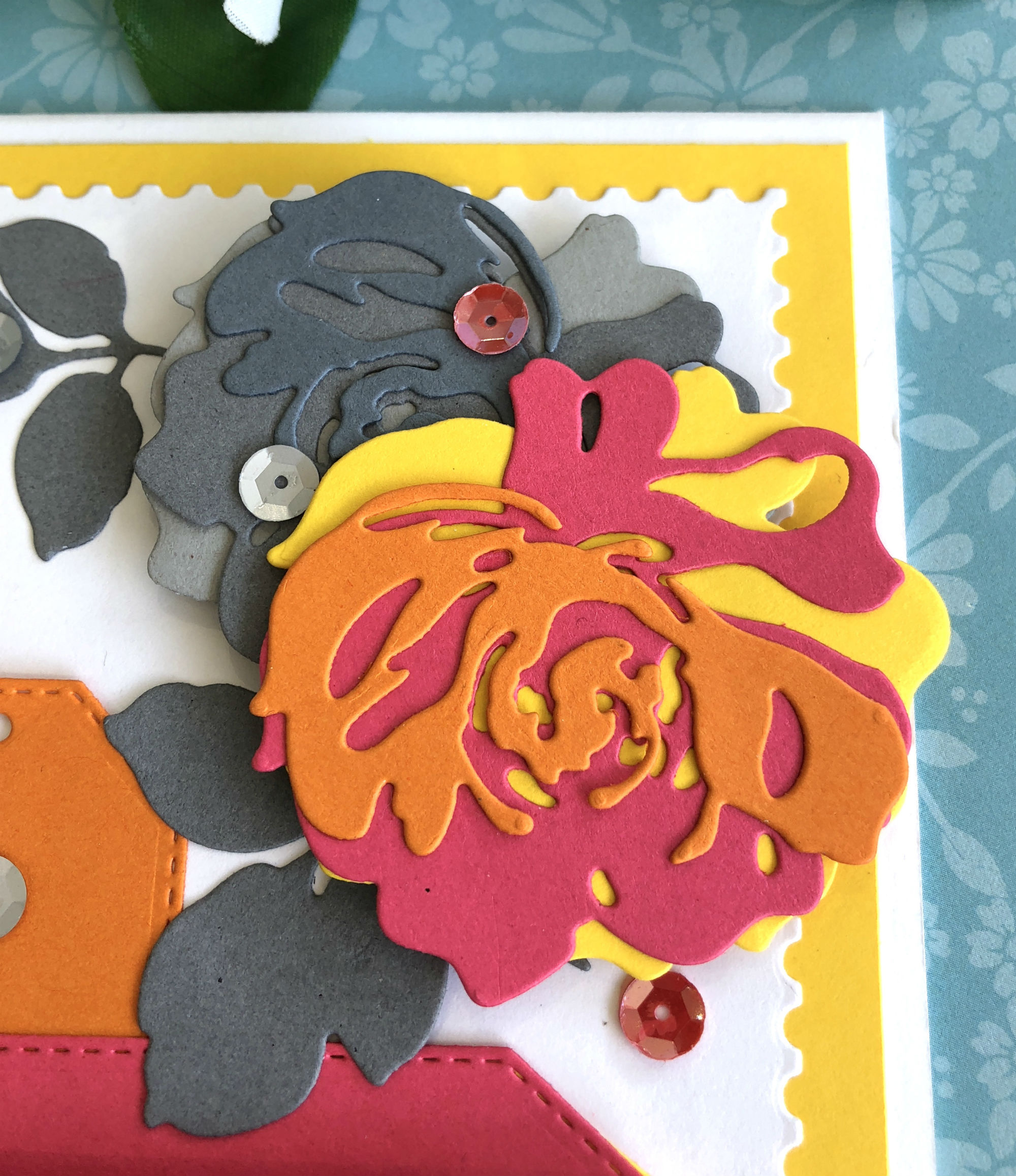 I adhered the layers of the flower slightly offsetting from each other intentionally because I think this flower looks much better and fuller this way. Then, the flowers were popped up on foam tapes for extra dimension.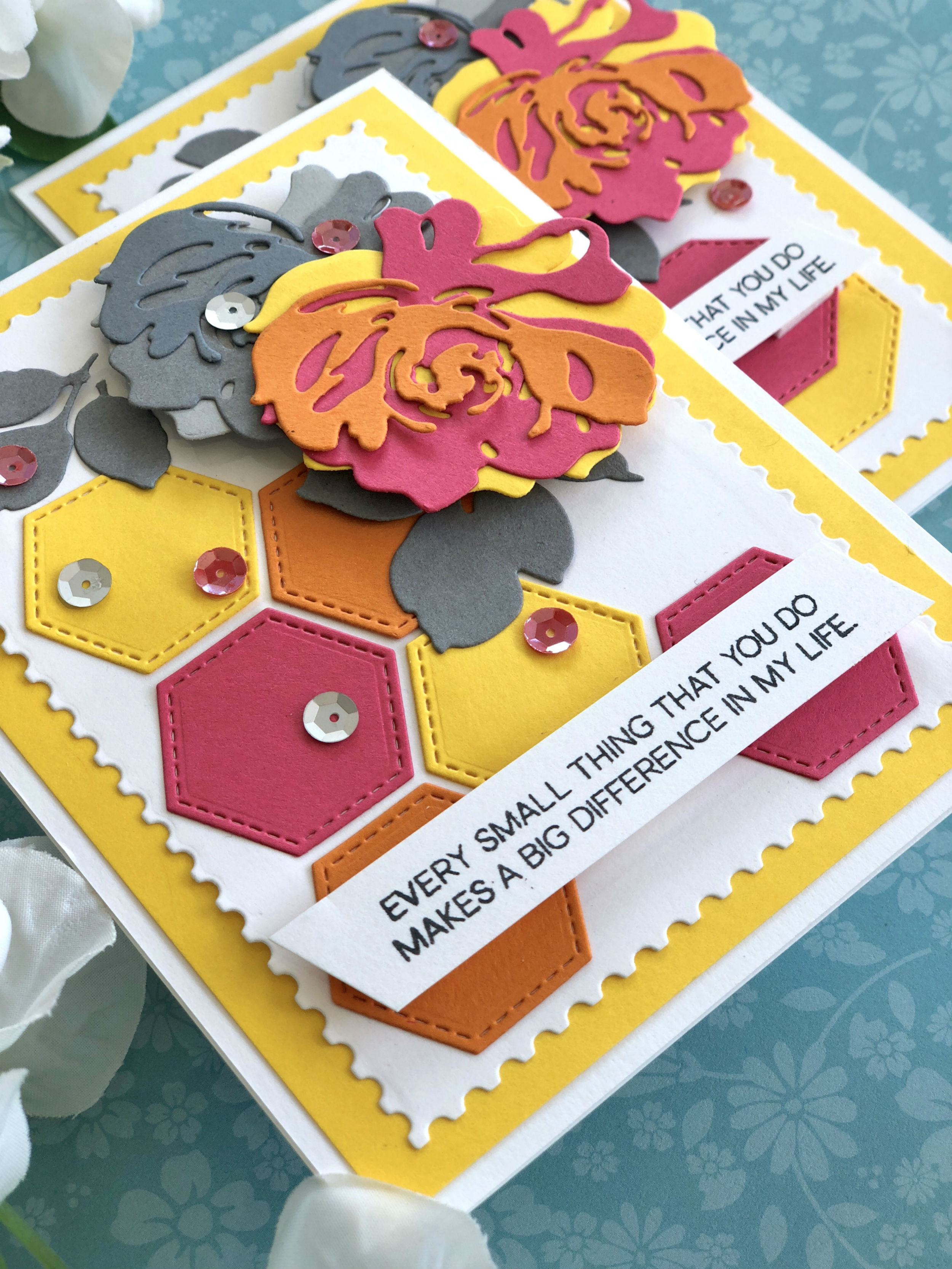 The sentiment is from the Adore You Stamp Set from Altenew. For the final touch I embellished these cards with coral and matte gray sequins.
I hope you will like these cards that I have created for the challenge. Please take some time to leave a comment. I love hearing from you all.
Thank you,
Jyoti