Hello everyone!
It's April already and it's time for another flower challenge. The theme for The Flower Challenge this month is "Pretty Pastel"
Here is my take on this theme.
For my project, I decided to create the background with pastel colors along with the floral image.
This beautiful Freesia image is a digital stamp by Varada Sharma Designs. This is one of her march release. By the way Varada Sharma is our sponsor for this month.
I printed this image on a 80lb Neenah card stock and colored it using Copic markers. The flowers in V12 and BV00 and the stems using G99.
I then cut out the image using scissors.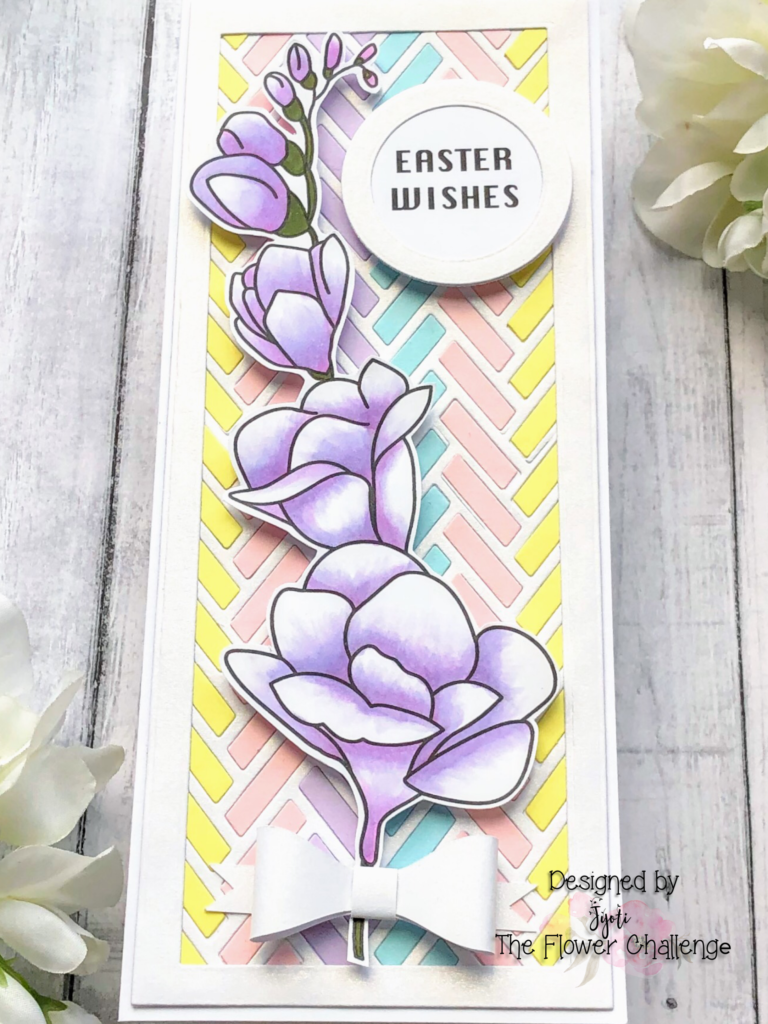 For the background I used Gina Marie cover die. This is not a slimline die but I used a partial dye cutting method and extended this died to fit on the slimline panel. I used the shimmery white card stock for this.
Then I used the same die to cut up different pastel color card stocks in pink, yellow, blue and purple.
Then I used the die cut inlay method to create this colorful pastel background for my project.
I used another Gina Marie slimline rectangle die to cut the frame around the card with shimmery white card stock
The little white shimmery bow I have in the bottom of the card is made with a silhouette design.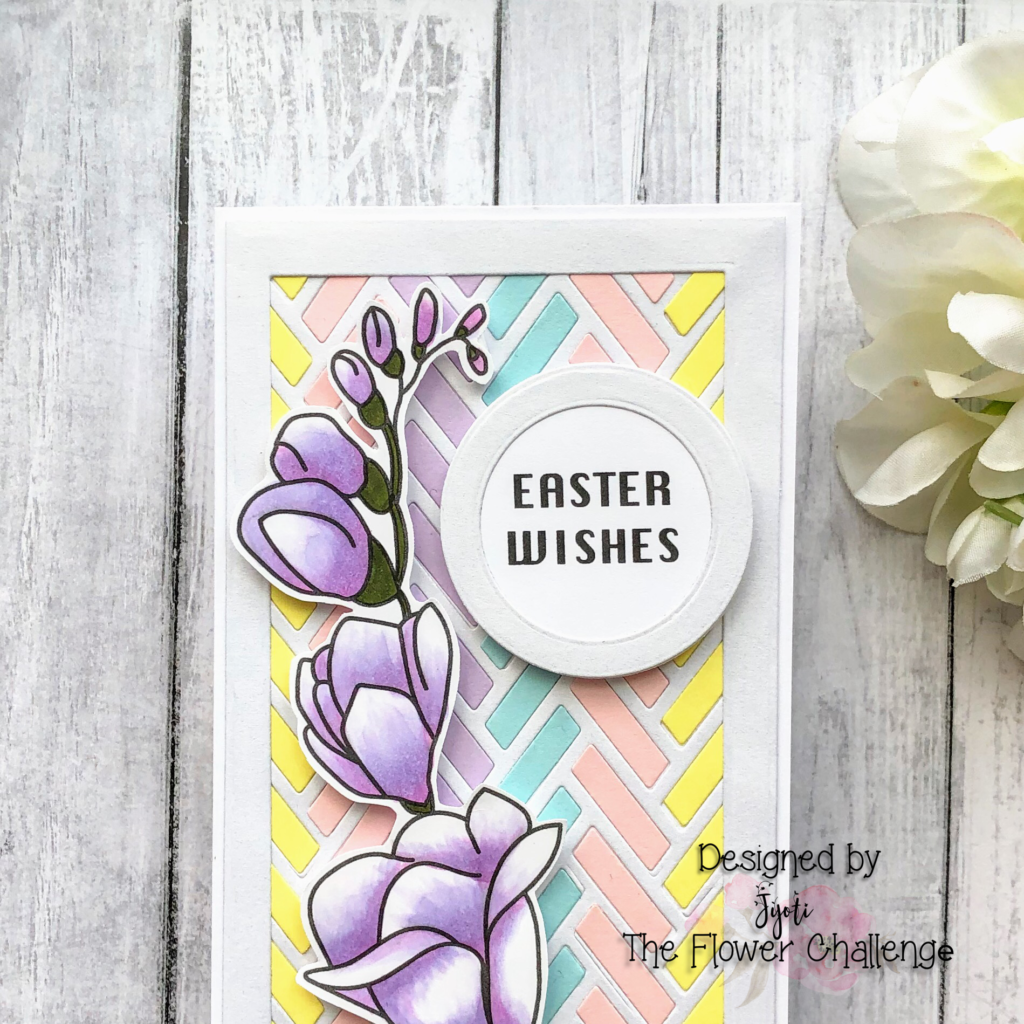 For the sentiment of this card I printed out Easter wishes then I cut it out with waffle flowers additional circles die. I also double circle frameUsing two of the circle dies.
I hope my card inspires you to create something similar so let's play along with us At the flower challenge and share your projects there.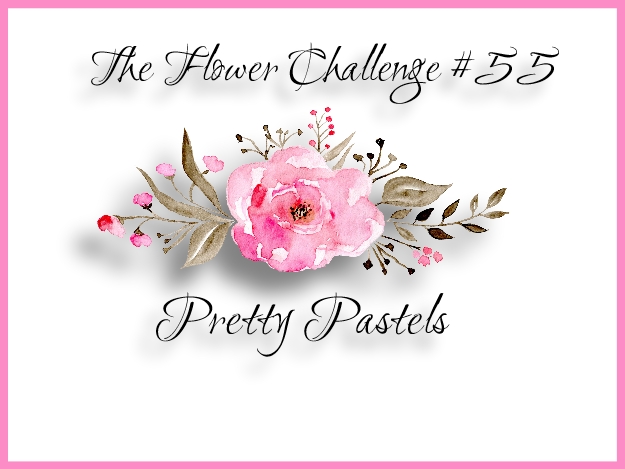 Hugs
Jyoti