It's hard to find an antique twin lens camera anymore but it is totally possible to create a card with this 3D VIGNETTE TWIN LENS CAMERA ETCHED DIES FROM 3D VIGNETTE COLLECTION BY BECCA FEEKEN.
Hello everyone!
Today I am featuring the 3D VIGNETTE TWIN LENS CAMERA ETCHED DIES FROM 3D VIGNETTE COLLECTION BY BECCA FEEKEN. Here it what it looks like:
I have in fact never seen a camera like this. But my father had an old camera that looked similar. I have created an A7 size card today instead of the 3D camera as this die set is intended to create.
Here is my take on it.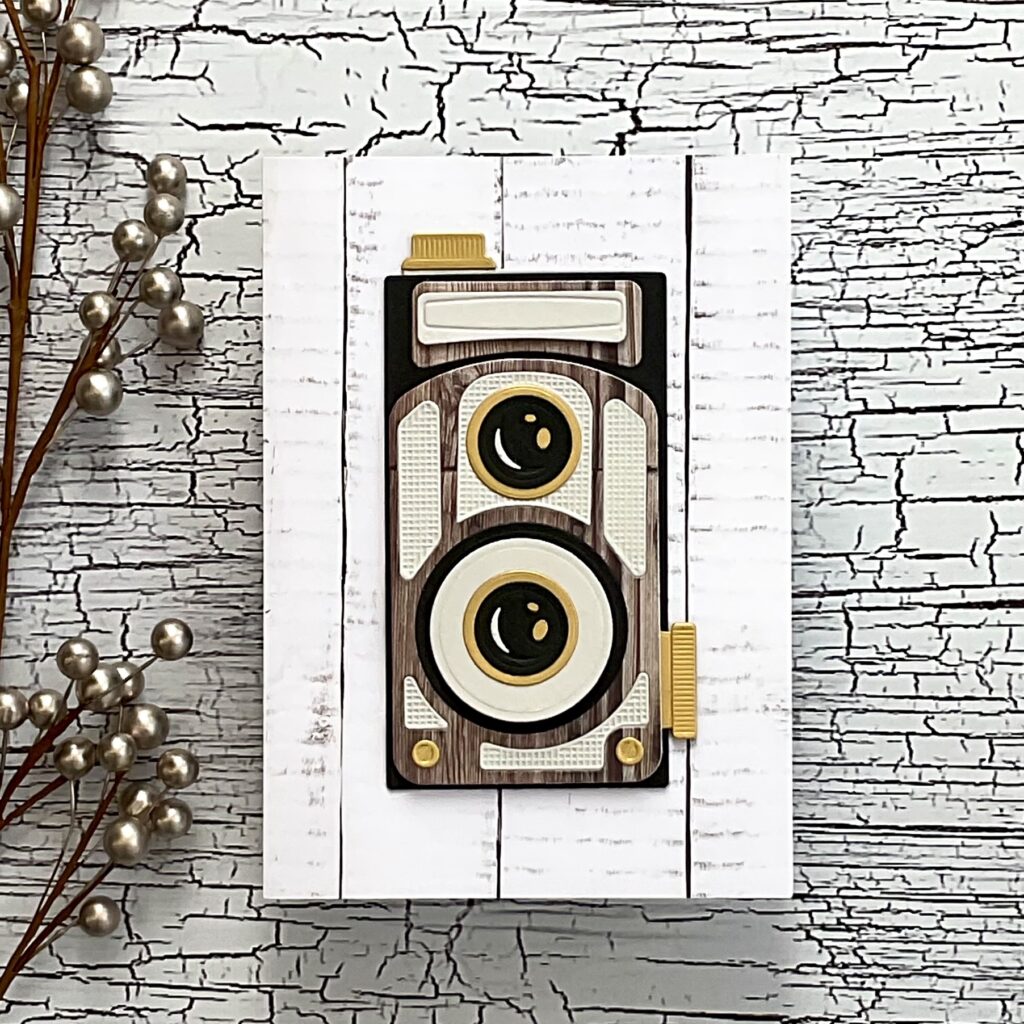 Background
For my background on this 5 inches by 7 inches card I used a pattern paper from my stash cut to fit the card front and used liquid glue to adhere it.
Focus
The focus of my card is obviously the twin lens camera. Instead of creating a 3D object with this die set, I die cut all the pieces to create only the front of this camera. I used some wood background pattern papers from my stash to give it an antique look. Then the piece that was supposed to connect each layers of the 3D camera I used it on three sides to create a pocket behind the camera where i could tuck in some photo cards. You can see the photo cards tucked in on top of the camera in the photos.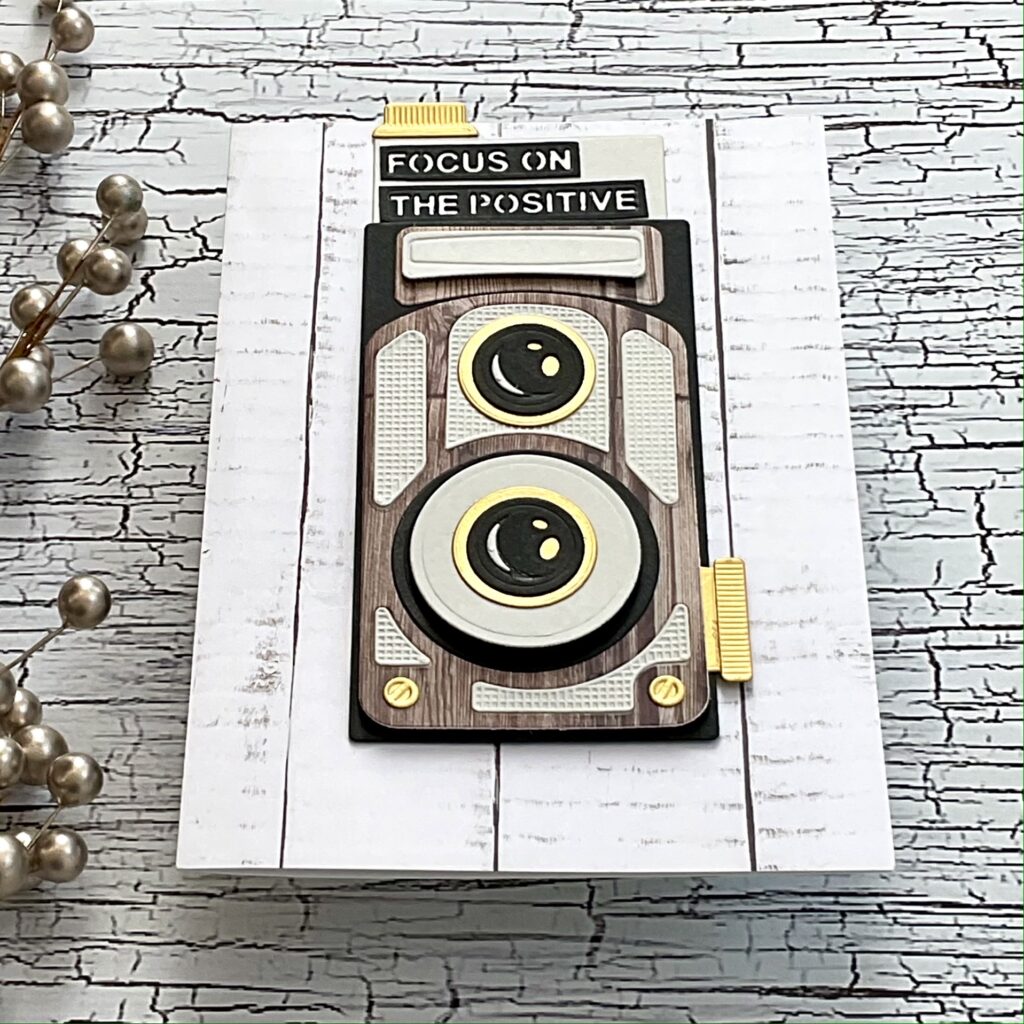 Sentiment
For the sentiment of this card, I used "Focus In The Positive". This die contains cutout words that can also be made into sentiment strips. Then I added the words on one of the photo card. So, when you pull out the photo cards you can read the sentiment. Otherwise it just slides in behind the camera. I thought that was clever idea to have a surprise sentiment. But which the recipient can only see when they pull out the cards.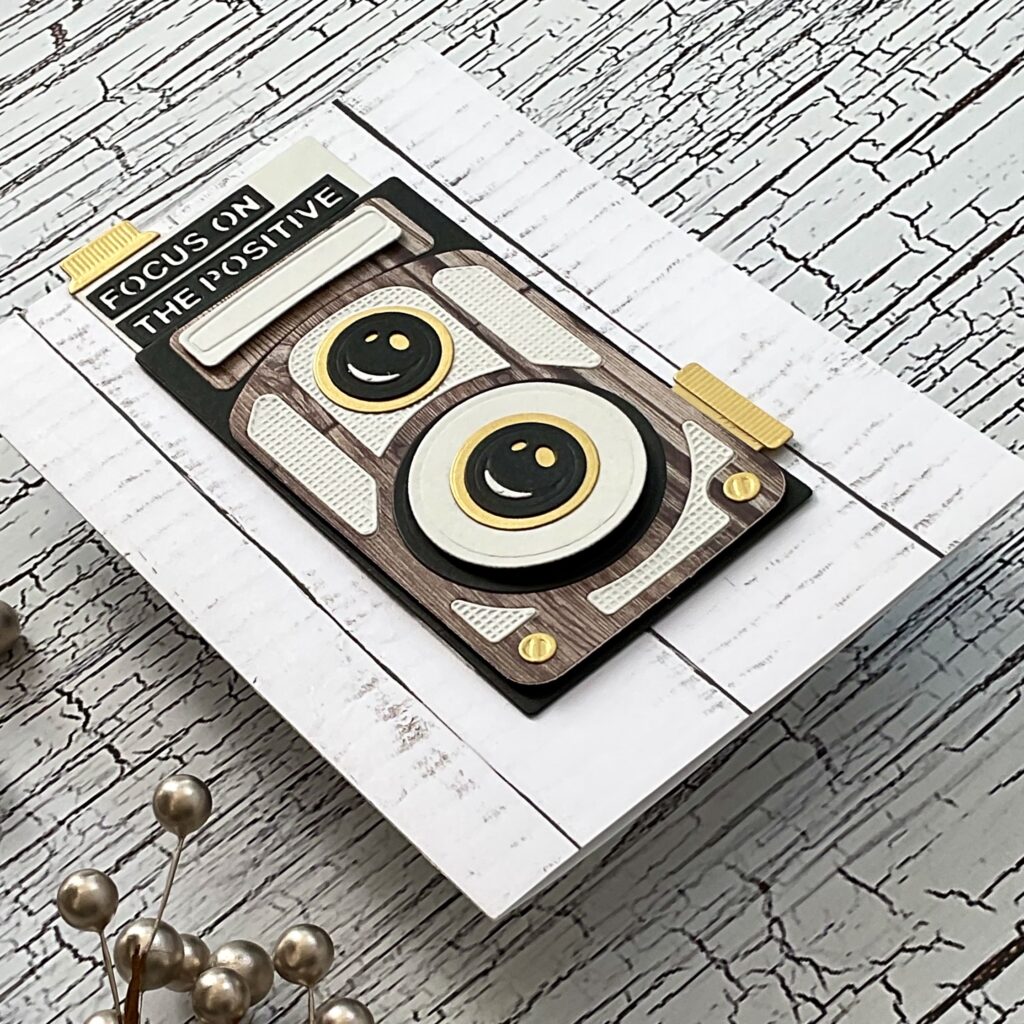 Is it okay for me to say that I really loved how this card turned out? Since I created it myself, I will leave you guys to judge that. Will definitely be creating the 3D camera with this die set in the future. Hope this inspires you to use this die set in a non intended way on a card.
Happy crafting!!
Hugs,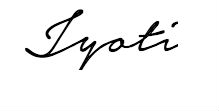 Here are some of the products I have used on this project: