Hello everyone!
Hope you're all having a great day. Today I'm sharing a quick card I created for The Flower Challenge #67. Our theme this month is "Add A Heart"
When I said a quick card I really meant it. I had a bunch of these flowers cut and assembled. I used a digital design from silhouette studio.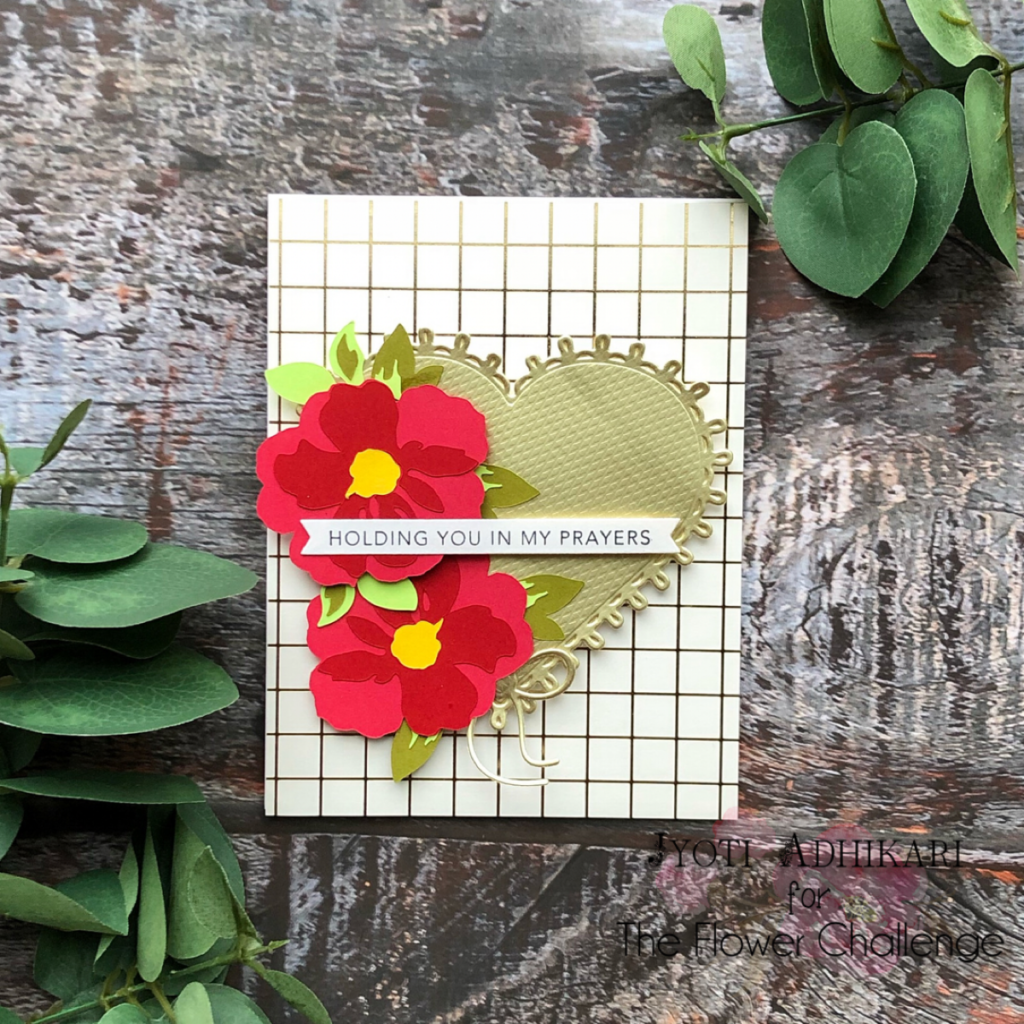 I cut a panel of foiled pattern paper in the size of an A 2 card front. Used this beautiful heart die cut in the middle of the panel and arranged flowers along the bottom left corner of this heart.
The heart is popped up on foam tape and so are the flowers.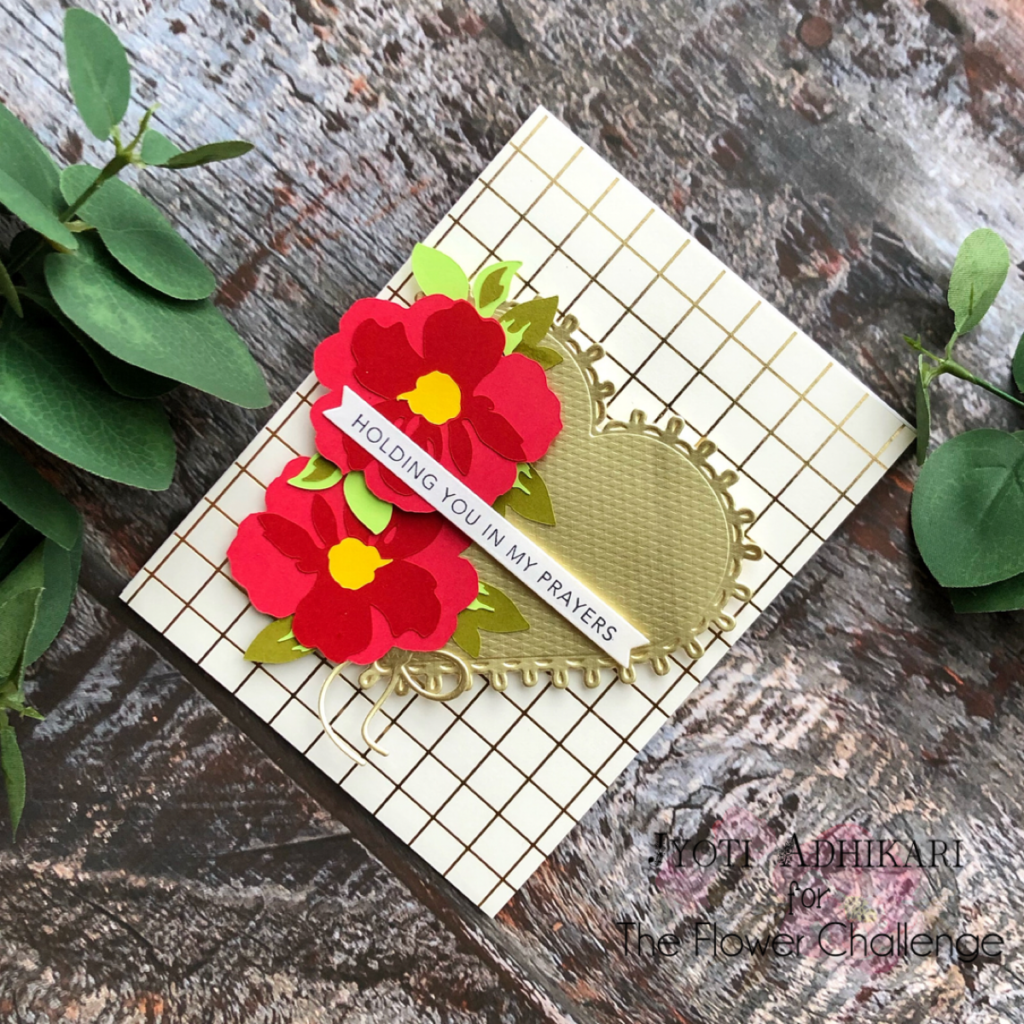 The sentiment was also a pre stamped and die cut sentiment from Taylored Expression.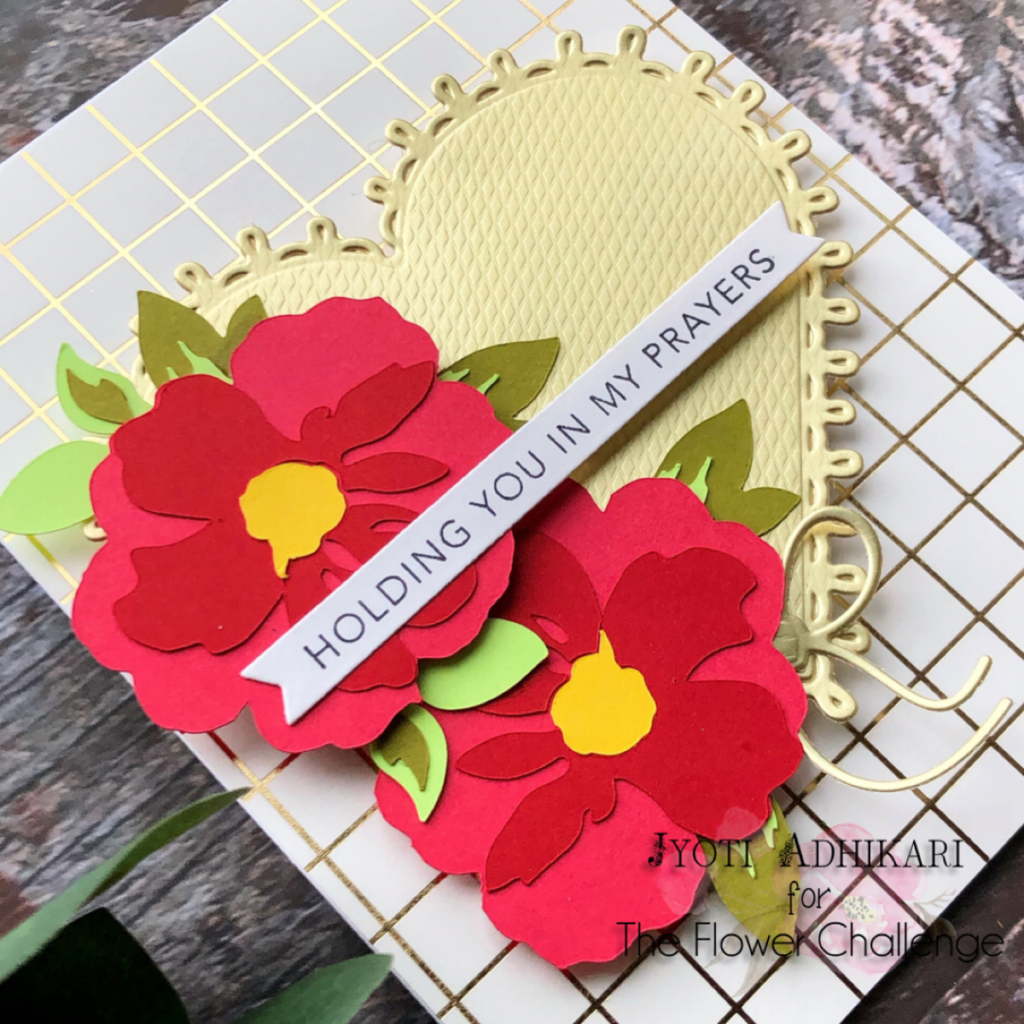 I keep a bunch of pre stamped strip sentiments in a box organized by theme/ sentiment so I can quickly grab one and add it to a card whenever I need one.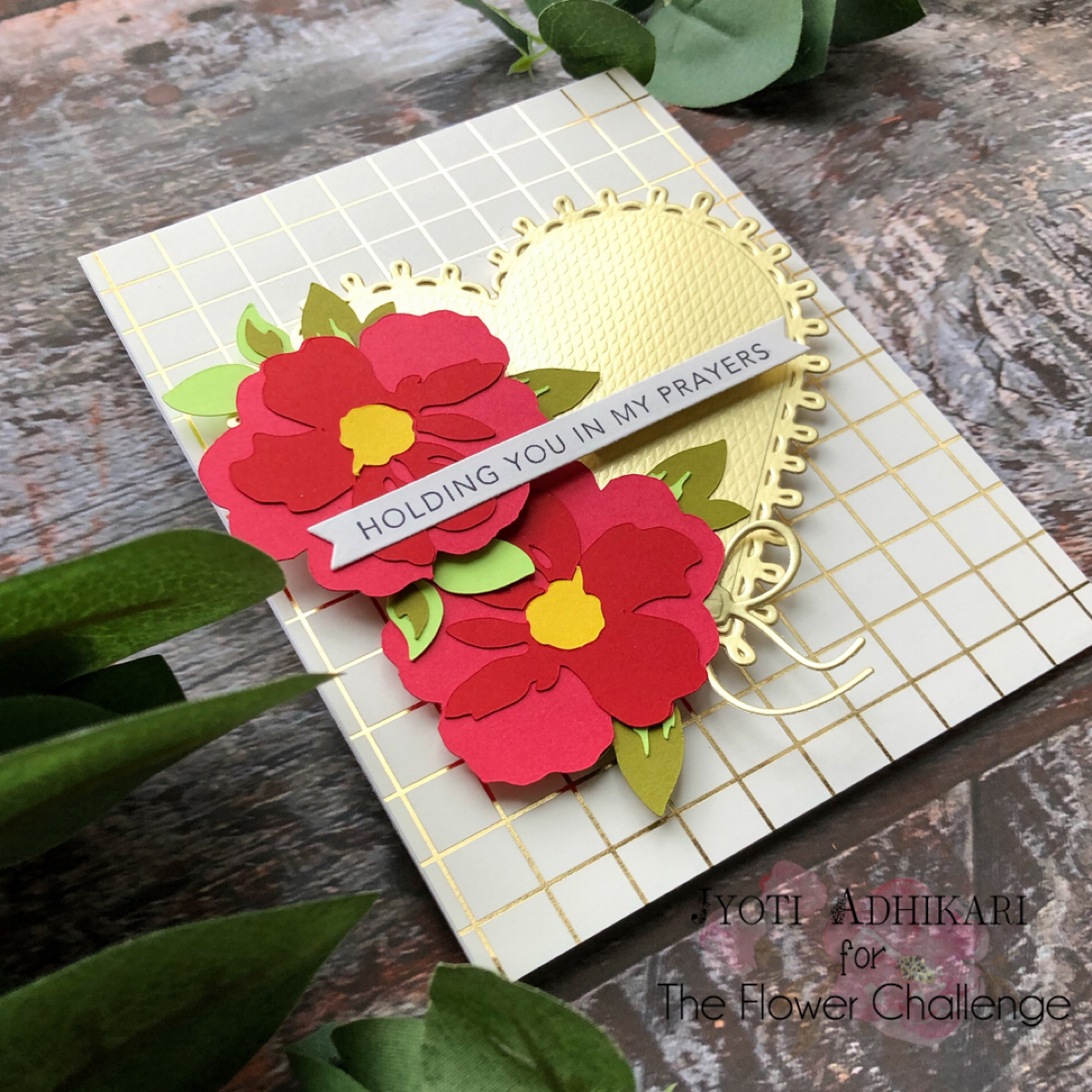 This card has a lot of gold going on so I didn't think any embellishment was necessary.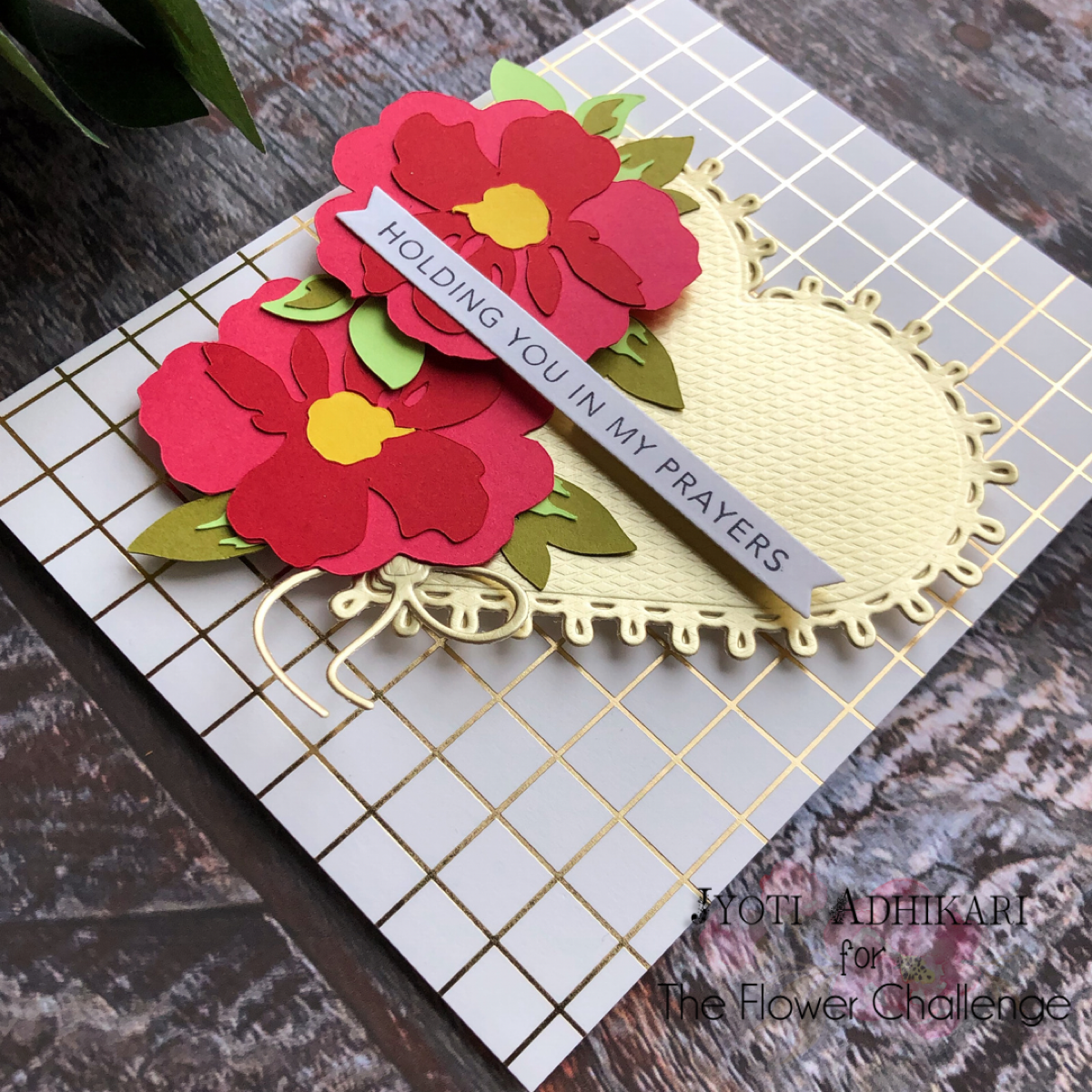 So this completed my quick heart card. Hope this inspires you to create your own projects with heart and play along with us at The Flower Challenge Blog.
Hugs
Jyoti