Hello everyone!
Today I am sharing a fun way to create an instant background with your digital images. I used Digital Paper with my digital stamps.
There are lots of free digital prints and pattern papers online. You can download any of those nowadays.
Along with the technique this project features the latest release digital stamp by Rachel Vass. This stamp is called Joyous Moments.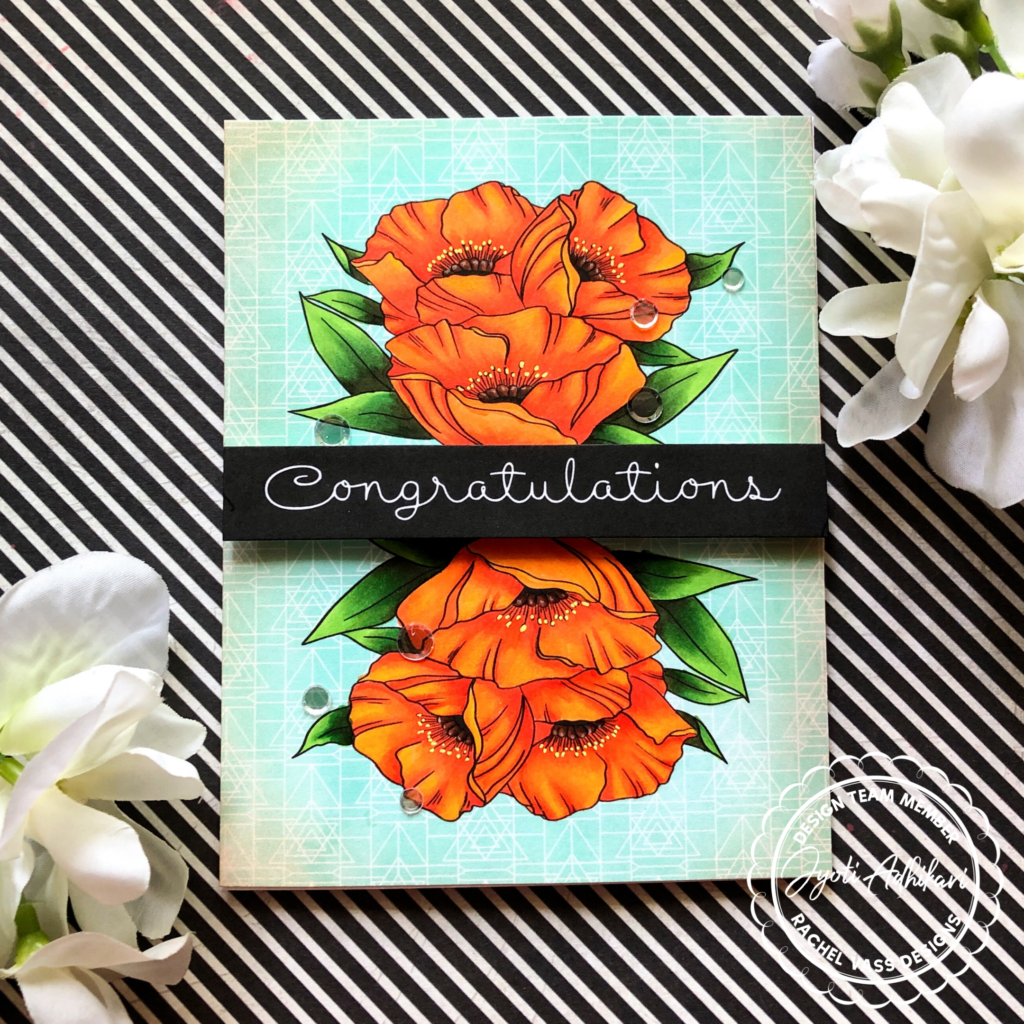 This is a beautiful stamp with a flower cluster of three fluffy flowers and some sentiments in beautiful fonts.
I usually design my card using the silhouette cameo software whenever i am using digital stamps. I had this beautiful pater paper in teal saved in my library. You can also purchase a digital pattern paper from the silhouette design store.
The Design
I brought this patter paper to my silhoutte design page and then added the digital stamps from Rachel Vass to alighn in a way that two floral clusters would face away from eachother leaving a space for sentiments along the middle of the card panel.
I love how Rachel Vass Digital stamps are made with a white background to the images so you are able to layer them on top of each-other or on top of pattern paper like I did for this project.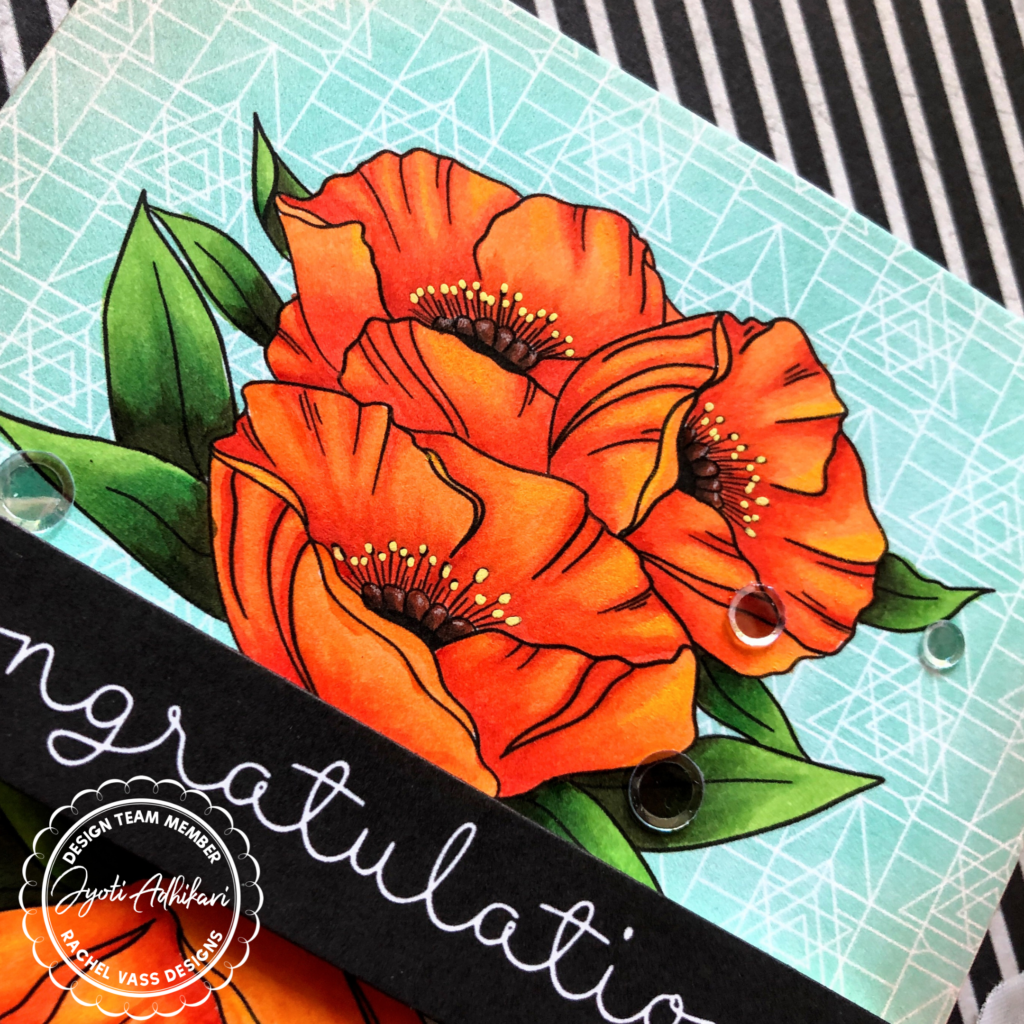 It looks like a dimensional card but it is really just one layer besides the sentiment which is another piece of cardstock. The sentiment came from the same stamp set.
After I printed out my flowers with the pattern already done for the background, all I had to do was color the image and the card would be done.
The Focus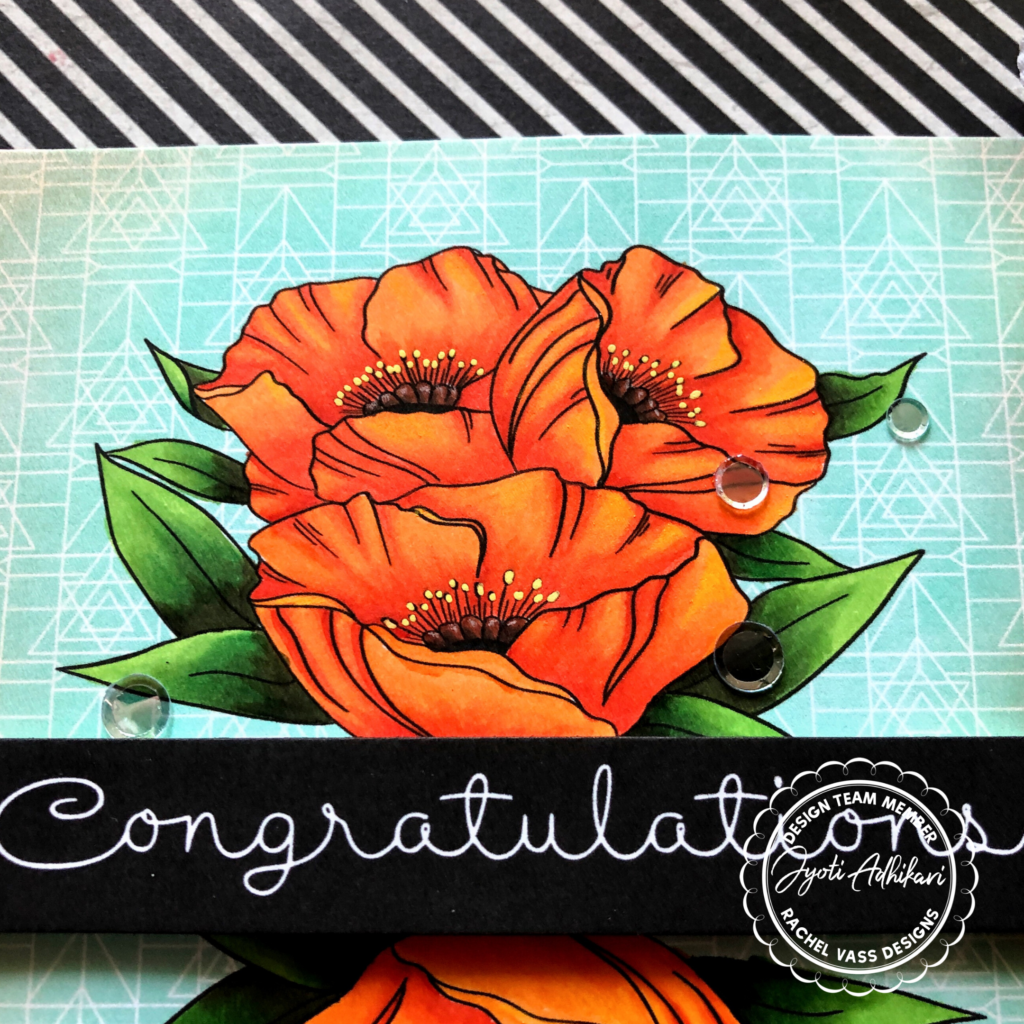 The main focus of this card is this beautiful digital stamp from Rachel Vass. I really love how well illustrated Rachel's images are. They are so fun to color. Of course there are other ways to use these lovely images but I love to color them with my Copic Markers.
Copic Colors
For the flowers I chose shades of orange to go with the teal background.
YR04, YR07, Y17 and YR09
I also added a little bit of highlights to some areas using prismacolor pencil in yellow for extra dimension.
For the leaves I picked
G99, YG67, G17 and YG17
For the center of the flower
E39 E49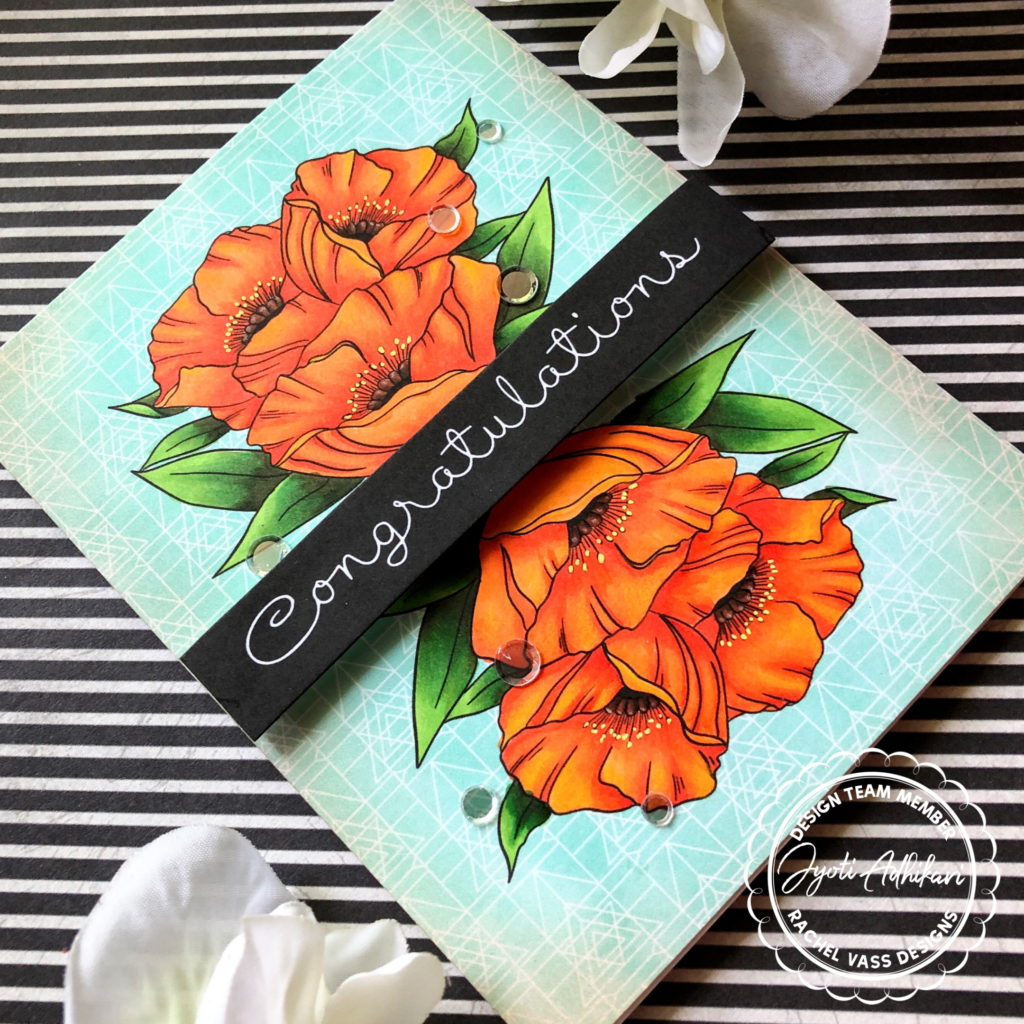 Once the coloring was finished which didn't take a long time, I adhered this panel on an A2 size white card base made of heavyweight card-stock.
For the final touch I added some yellow gelly roll dots on the stamens of the flowers.
I hope this inspires you to use varieties of digital papers available online. I just downloaded some free digital papers from this website for future projects.
Hugs
Jyoti