Hello Everyone!
We have a new release by Ales Syberia Designs. This release is full of cute love theme digital stamps that are perfect for Valentine's Day Cards.
I have three cards to share with you today. I have used three different stamps from this release along with other sentiments and dies from different companies.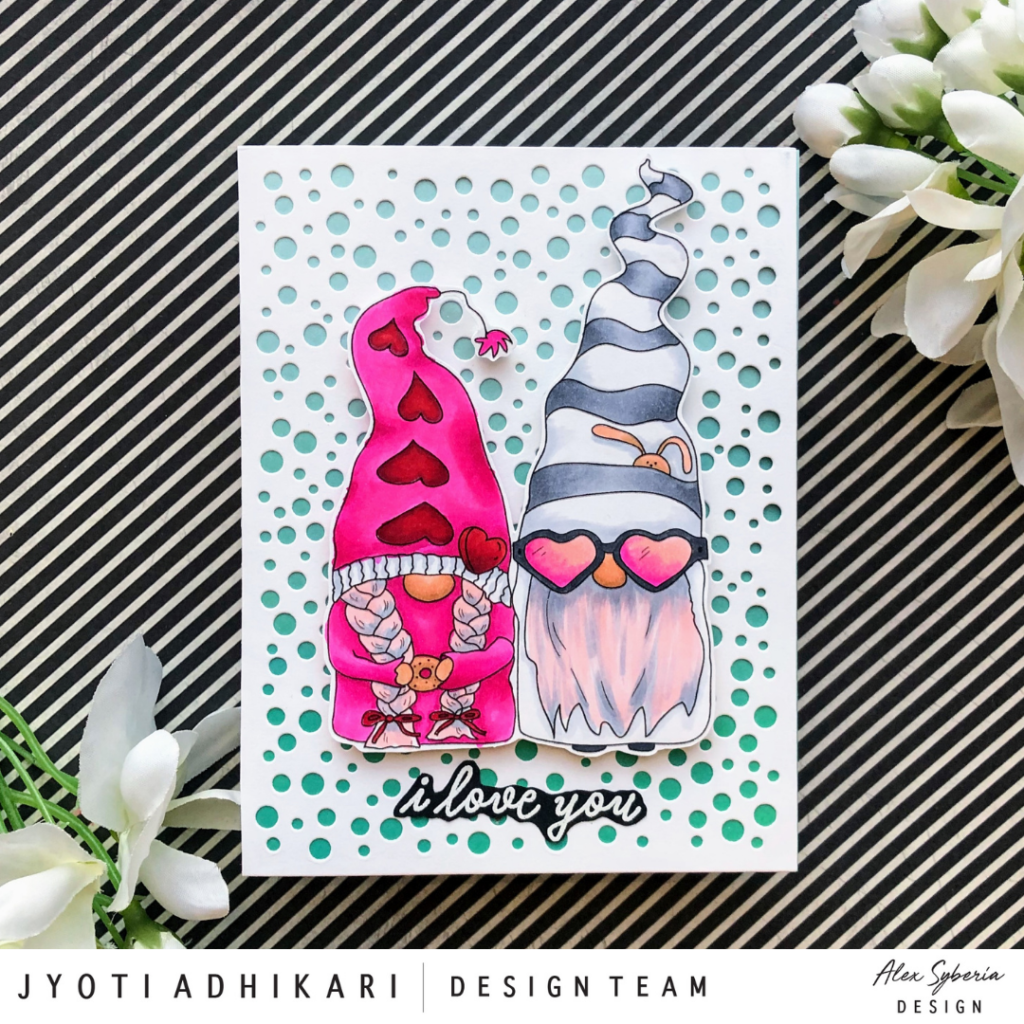 The First Card
Gnomes are so popular in greeting cards these days. I have created a bunch of Holiday Cards using gnome images. This image of a gnome couple is just so adorable. I decided to color them in pink shades of Copics.
Sometimes you feel like you never have enough copic marker to create the color combination of my liking. I thought I had too many reds and pinks but for this card I wanted to use soft pinks which I didn't have. I decided on the hot pinks instead.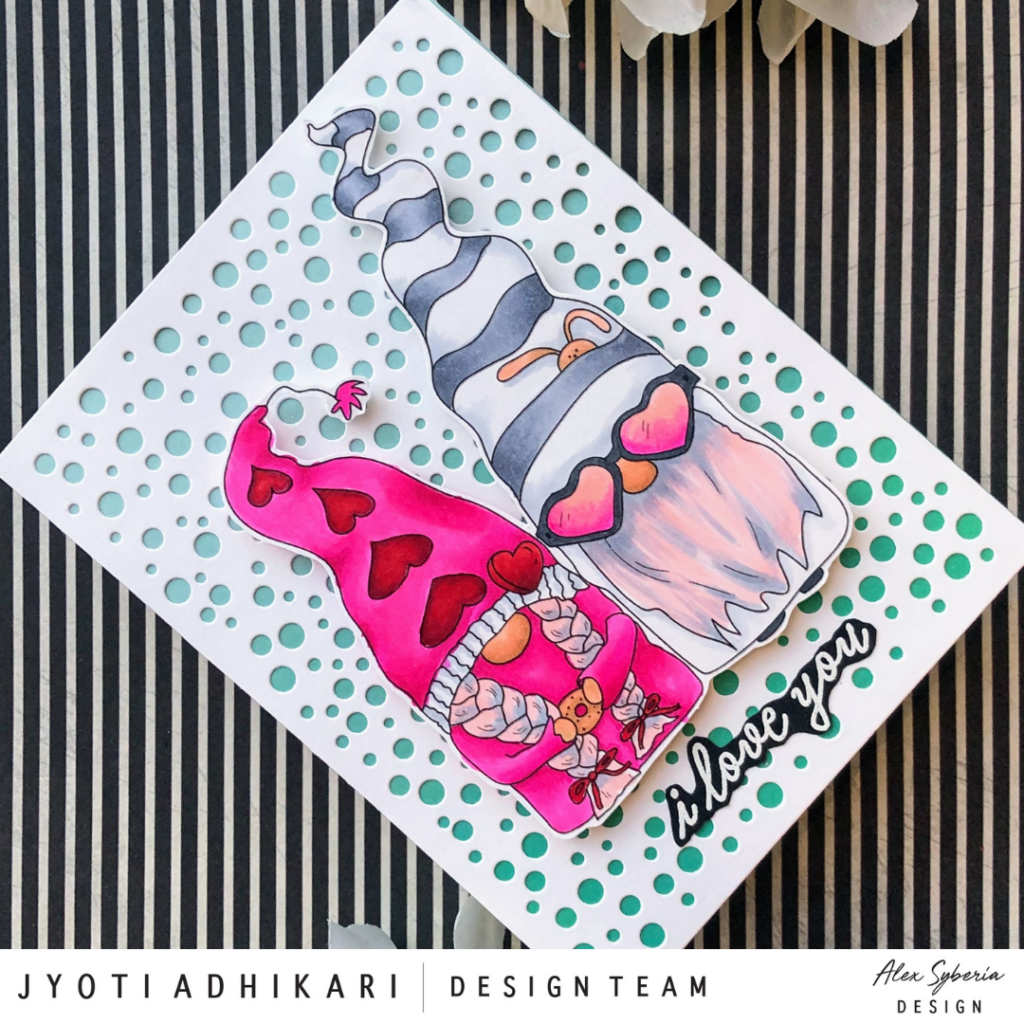 The background for this card is one of the Hero Arts Cover Die. I cut this with white 80lb card-stock and layered on top of an ink blended panel. I used this new color of the distressed oxide ink Speckled Eggs for the first time which was blended with Broken China and Evergreen Bough. I love how it looks like ocean.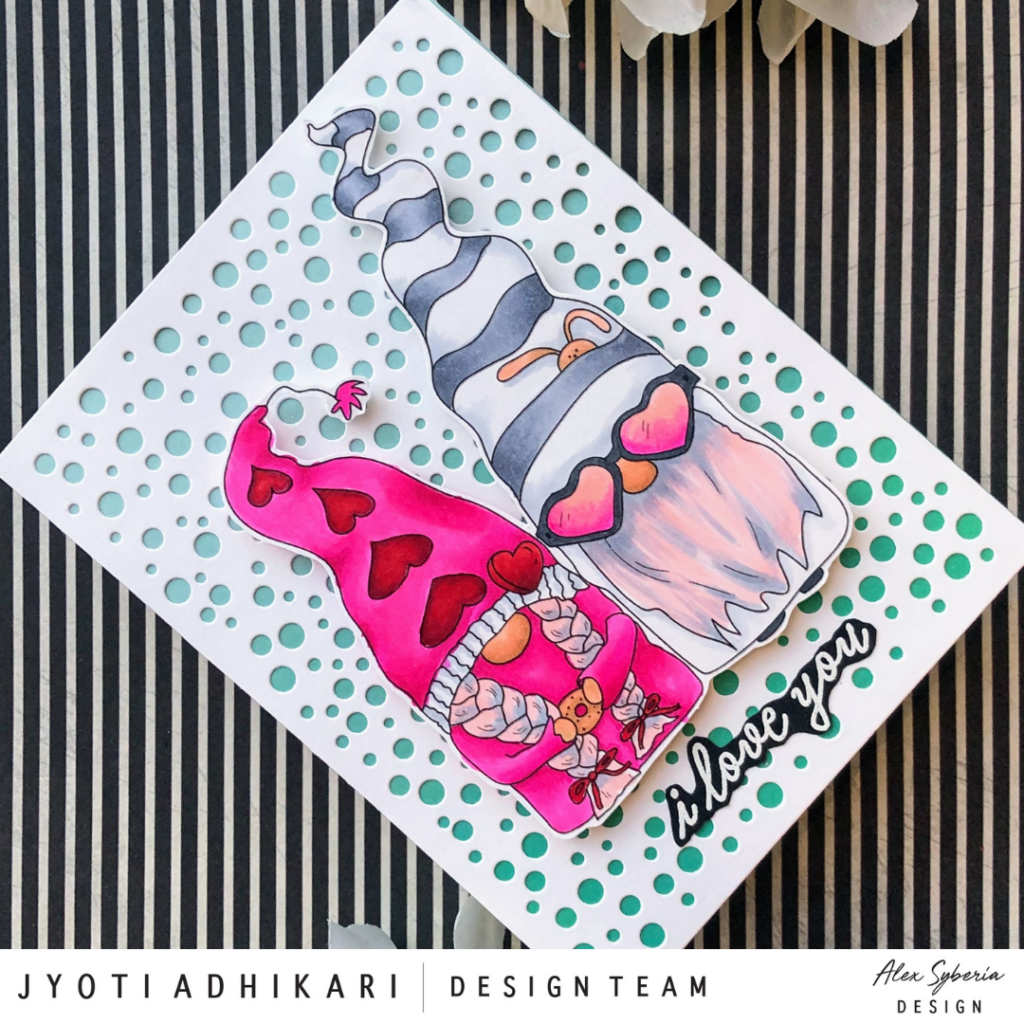 The sentiment that says I Love You is from one of the Hero Arts Monthly Card kits from long time ago. I stamped and heat embossed with white on black and cut around it using a pair of scissors.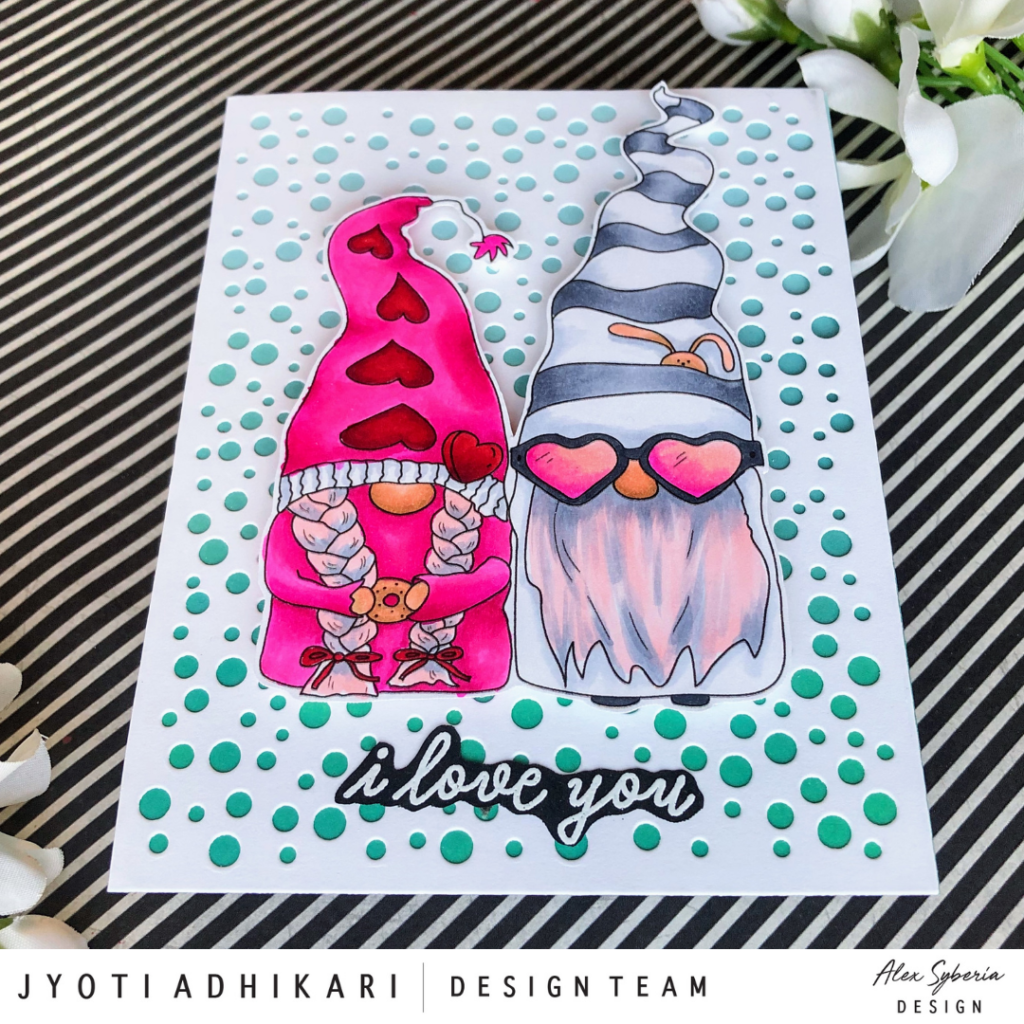 This finishes my first card.
The Second Card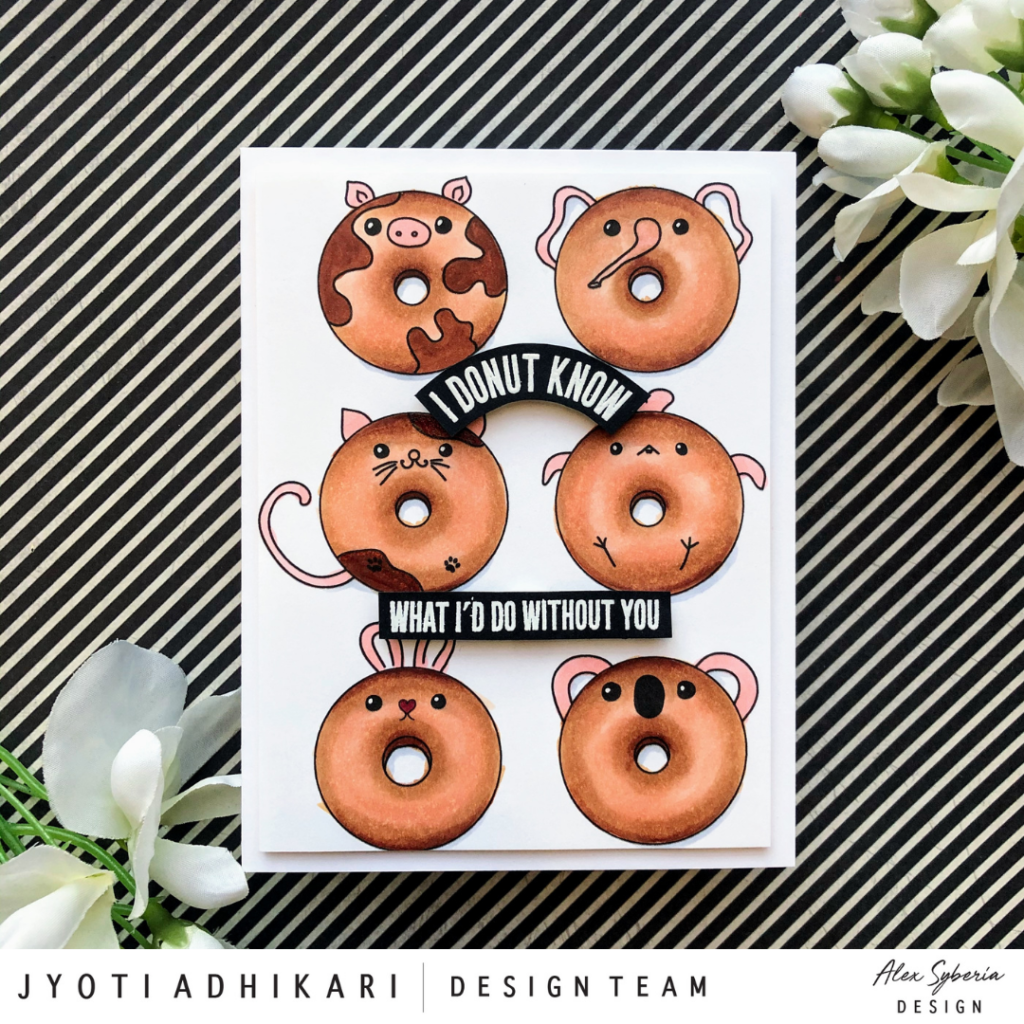 Look how cute are these donuts. I admire Alex's illustration talent so much. Her digital stamps are so beautifully drawn and fun to work with.
This one is called Cute Donuts. I've printed one of the readymade A2 card panel that Alex has designed. Coloring digital images in copics are my to go.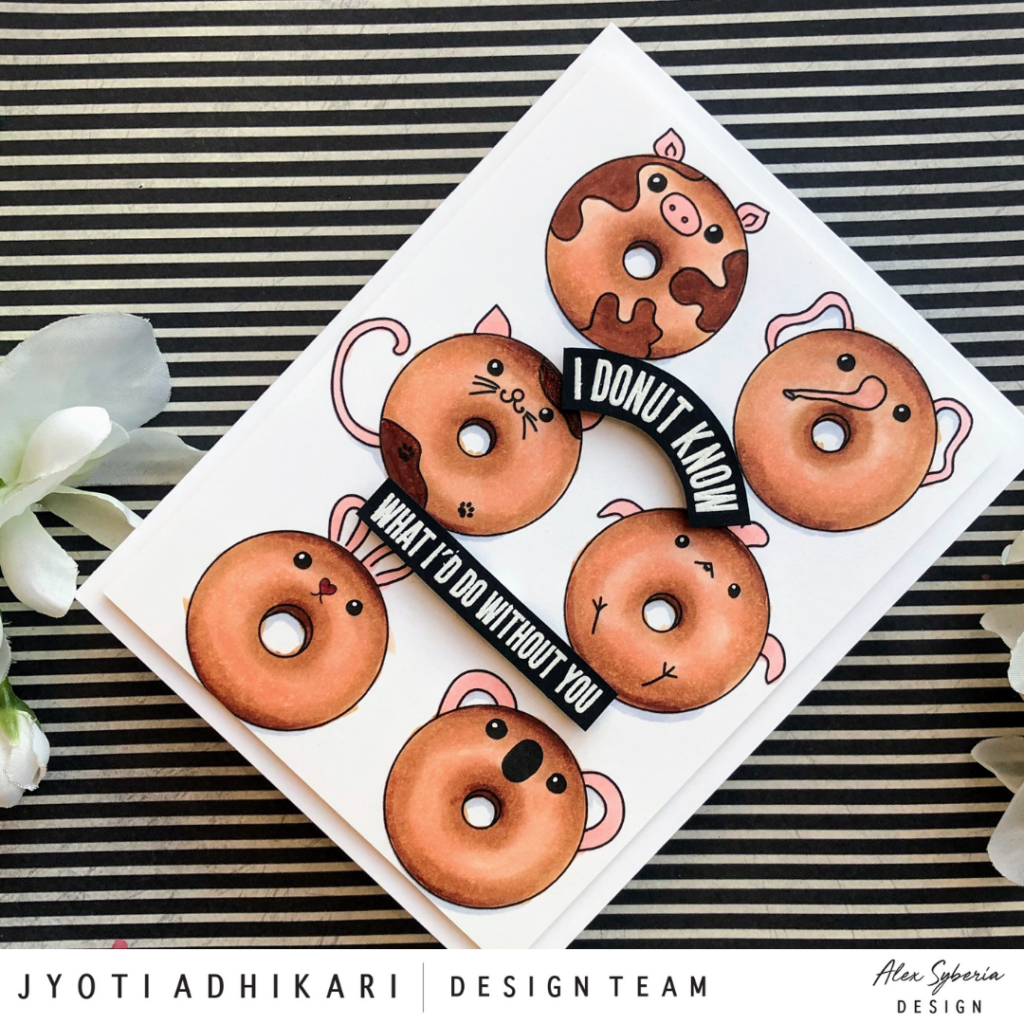 I colored these cute donuts in Earth tones of Copic markers. Cut the panel slightly smaller than an A2 card-base and added with foam tape for dimension.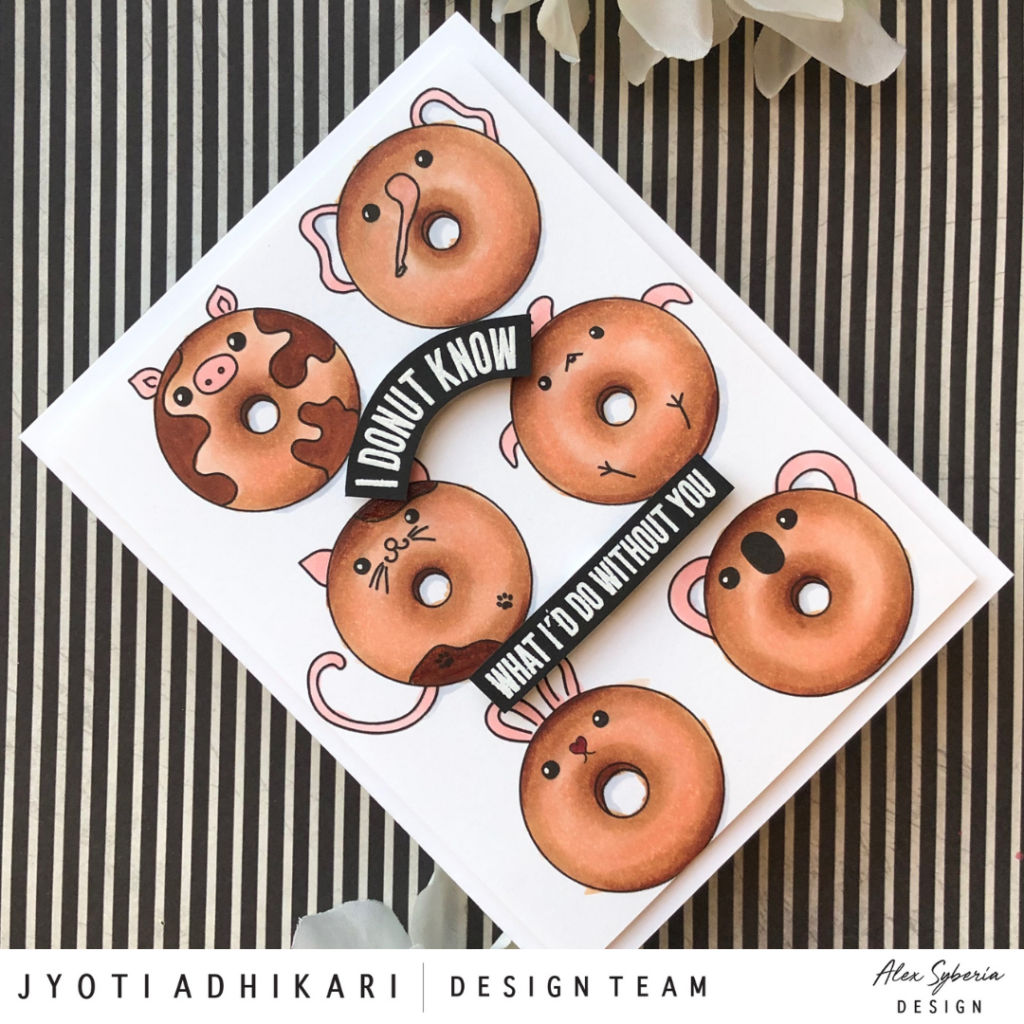 When I saw this image I remebered that I had the sentiment from Hero arts stamp that goes with this image so well.
The sentiment I donut know what i'd do without you is stamped and embossed in white on black card-stock . I then added the sentiment of foam tape.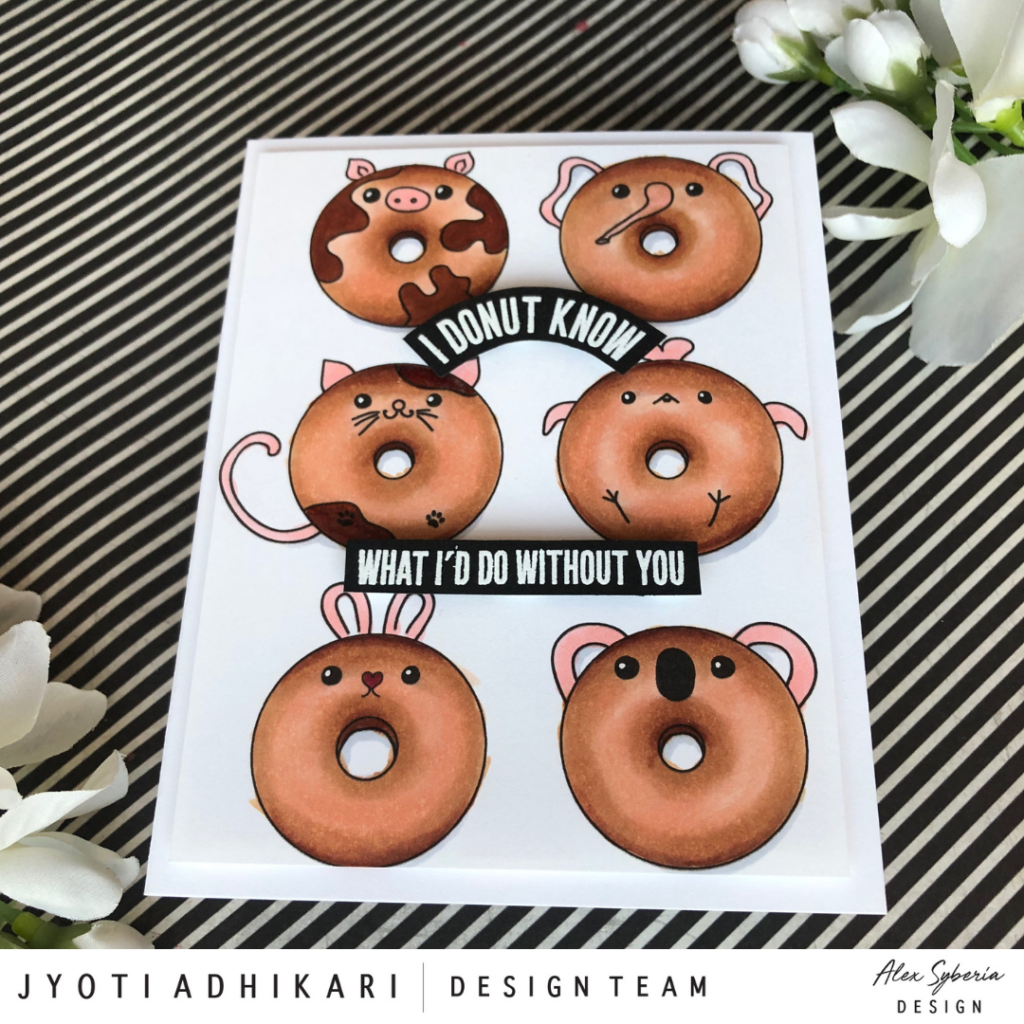 This finished my second card.
The Third Card
Last but not the least this card is my favorite of these three.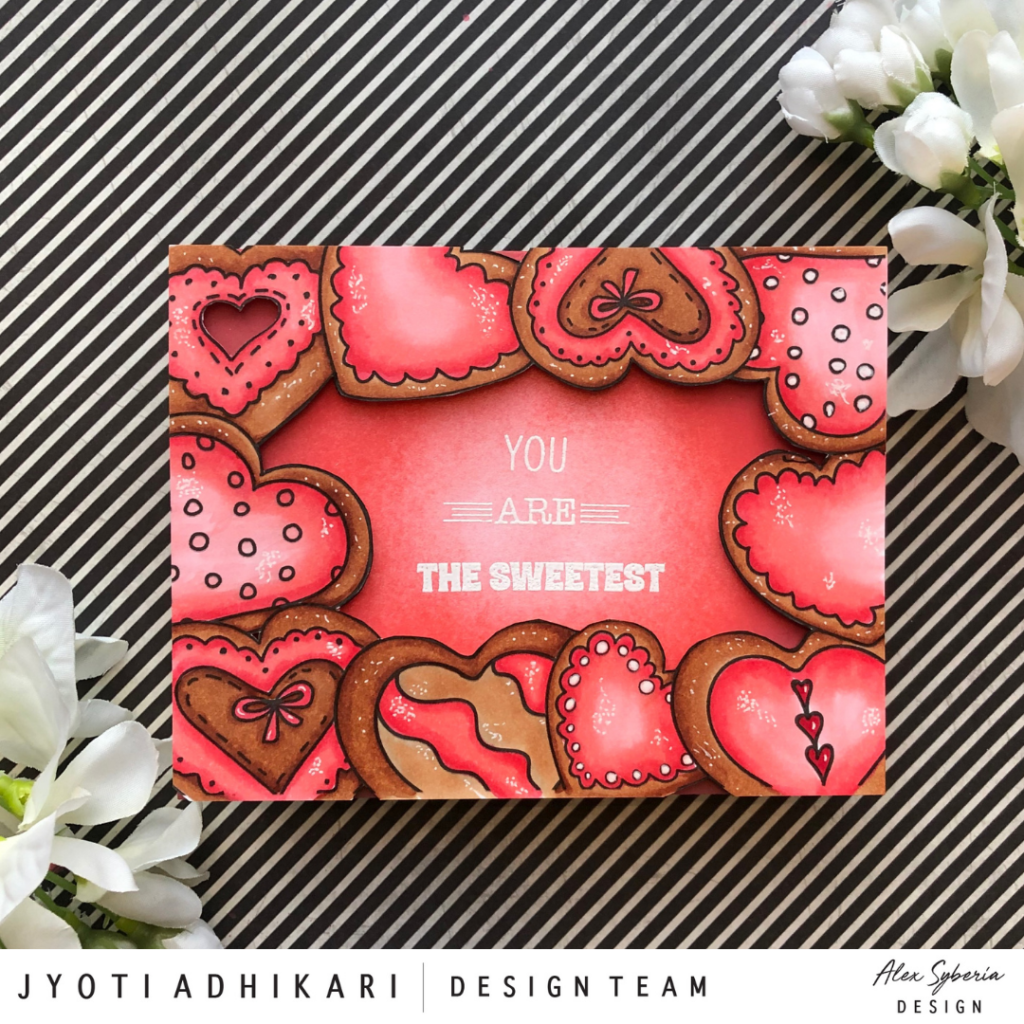 If these heart cookies were real I wouldn't eat them but would just keep looking at them. They are so adorable. I used one of the readymade border of cookies for my card.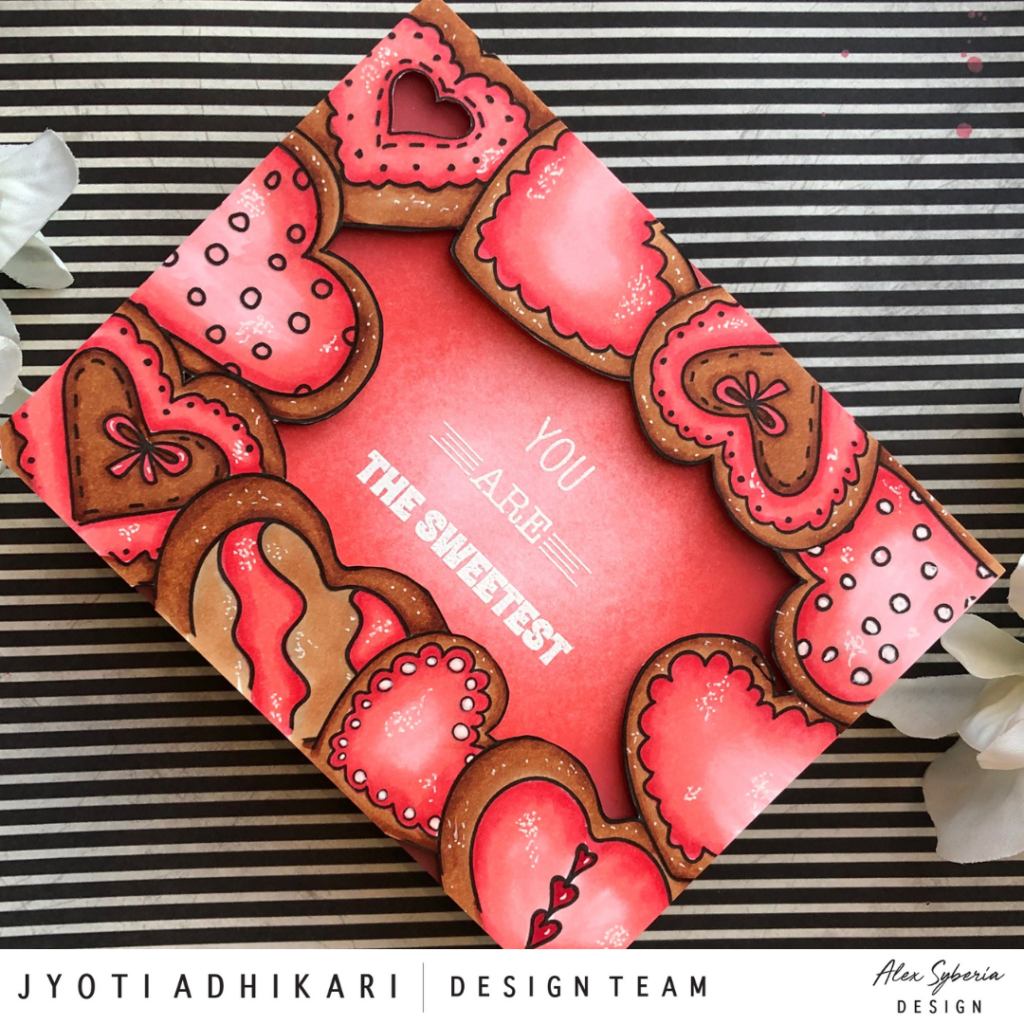 I colored this image with copics in reds and browns. I am still a beginner with copic coloring. I wanted to create a glaze on the cookies but didn't turn out as good as I had thought.
I then cut it out using scissors and adhered using foam tapes.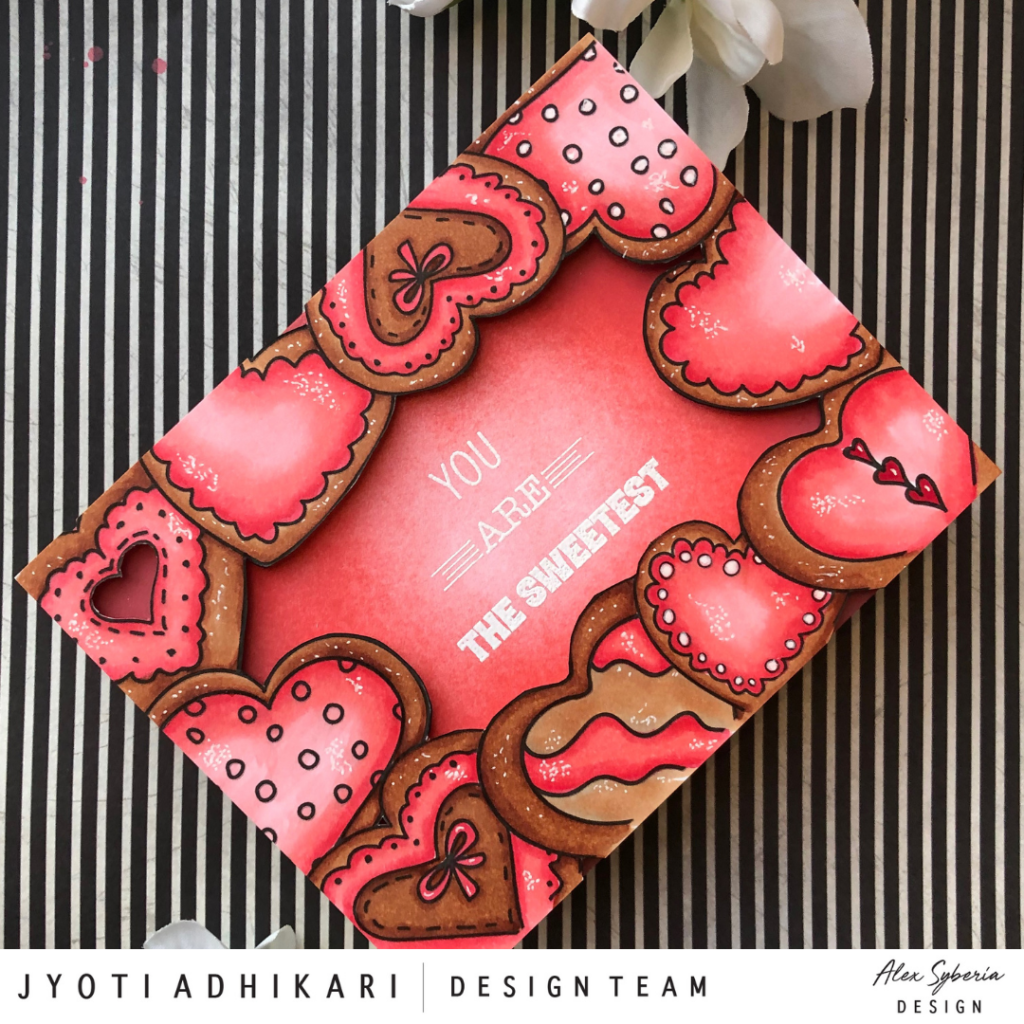 I ink blended the background using Abandoned Coral, Barn door and Aged Mahogany Distressed Oxide inks which I think matched perfectly with my copic colors of the cookies.
The sentiment is again from another Hero Arts card kit. Embossed with white on the middle of the background panel. Looks like I have a Hero Arts and Alex Syberia collaboration going on. Plus Distressed oxide blends and Copic coloring.
This finishes my last card for today.
But I will be creating more cards with this release because as always all her stamps are irresistible.
Please do check out her Etsy Store and start coloring these cute and fun images.
Hugs
Jyoti