Hello again. Thank you for visiting my blog. Today I am here with something other than greetings cards.
Sometimes my mind is debating whether I should do this or that.  This usually happens when I have so many new products to use and so many ideas in my head.
When my daughter texted me and said she needs something to decorate her wall in her newly moved apartment, I knew exactly what my next project was gonna be. I got at it right away. And here is the outcome.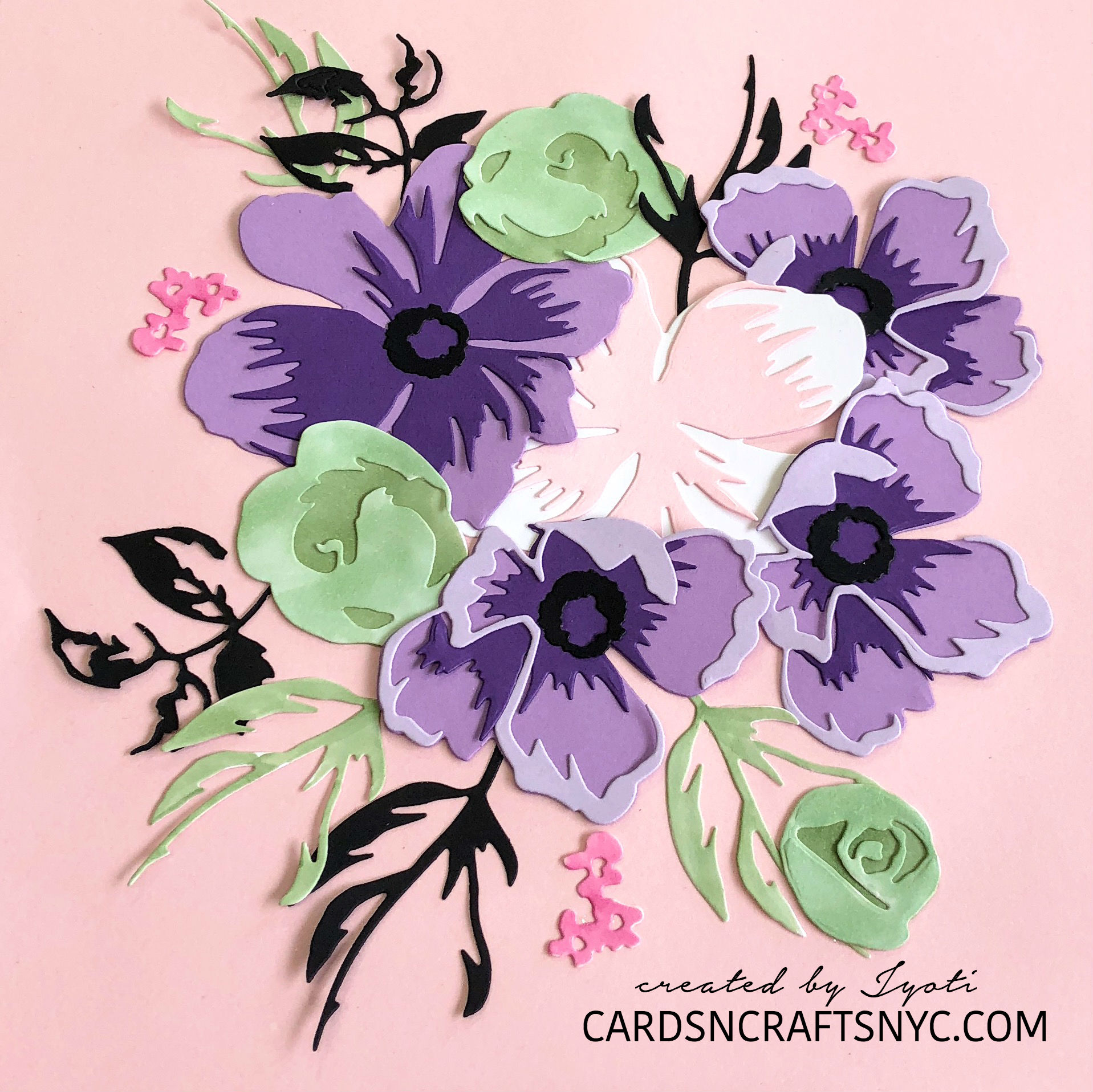 I took out my new dies that I bought from Altenew and started die-cutting. My daughter wanted purple flowers so I took out the three different shades of purple that I had and started on working on building the purple flowers using Peony Dreams Die.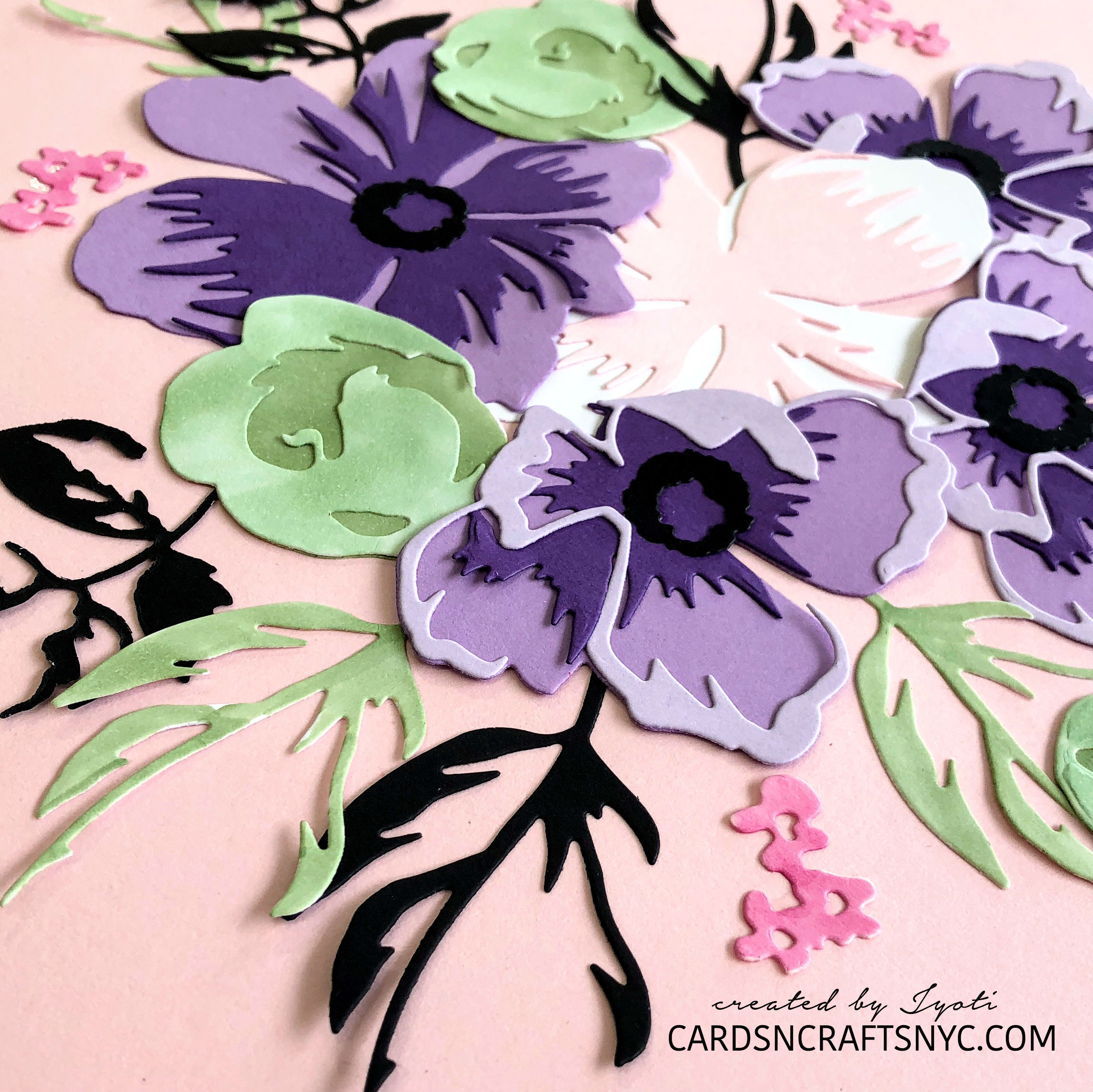 I thought just Purple flowers won't look good on the arrangement so I decided to introduce few more colors into my project.  I created one pink flower using the same die. Since it was a large flower I thought just one would be perfect.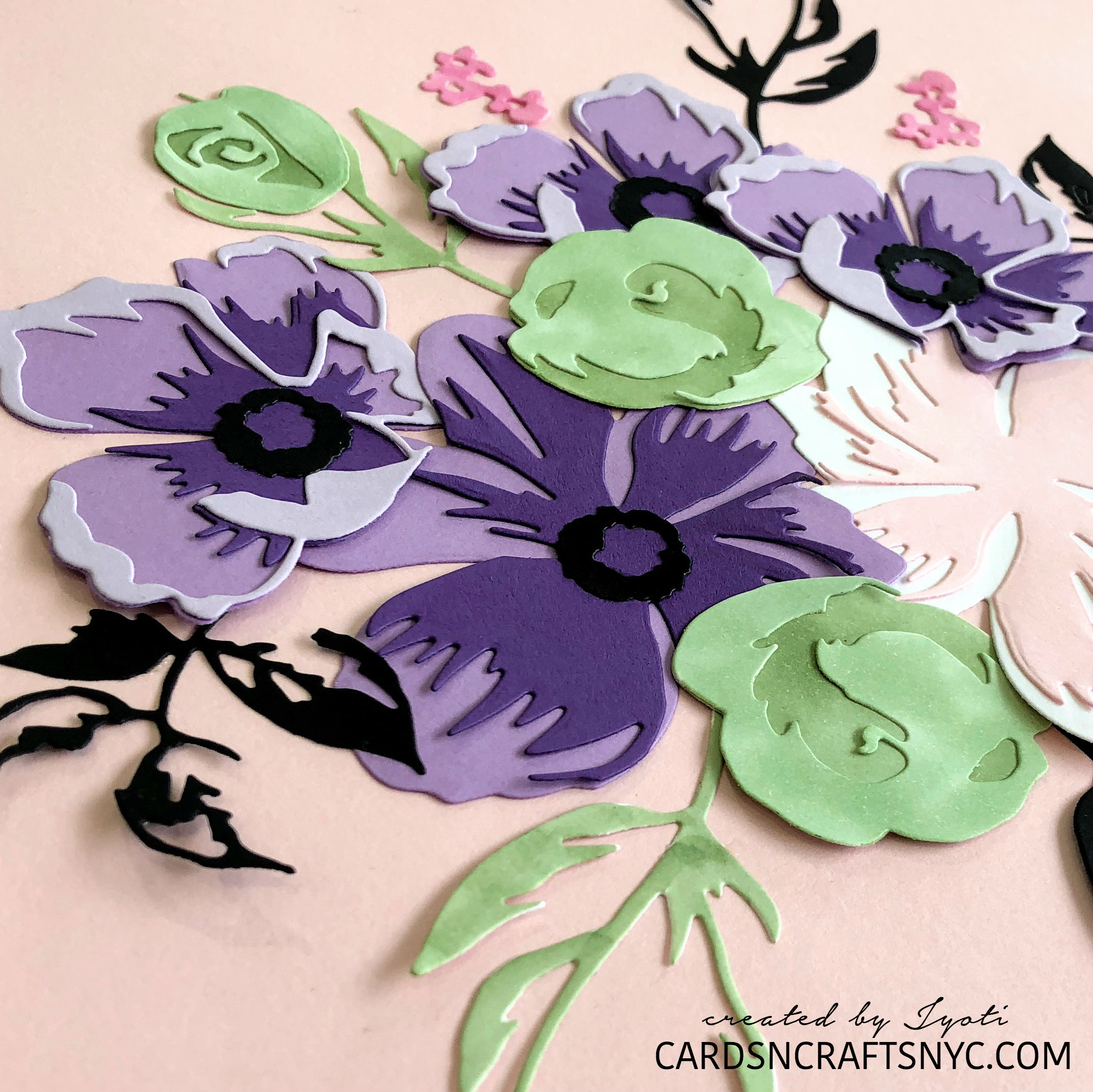 Next I needed some filler flowers. But Peony Dreams die only had large flowers so I used the Rose Flurries 3D dies
I die cut some large roses with that die in white. But then the white layers were not showing so much so i colored them with copics with two shades of light green. Added three green roses in the arrangement.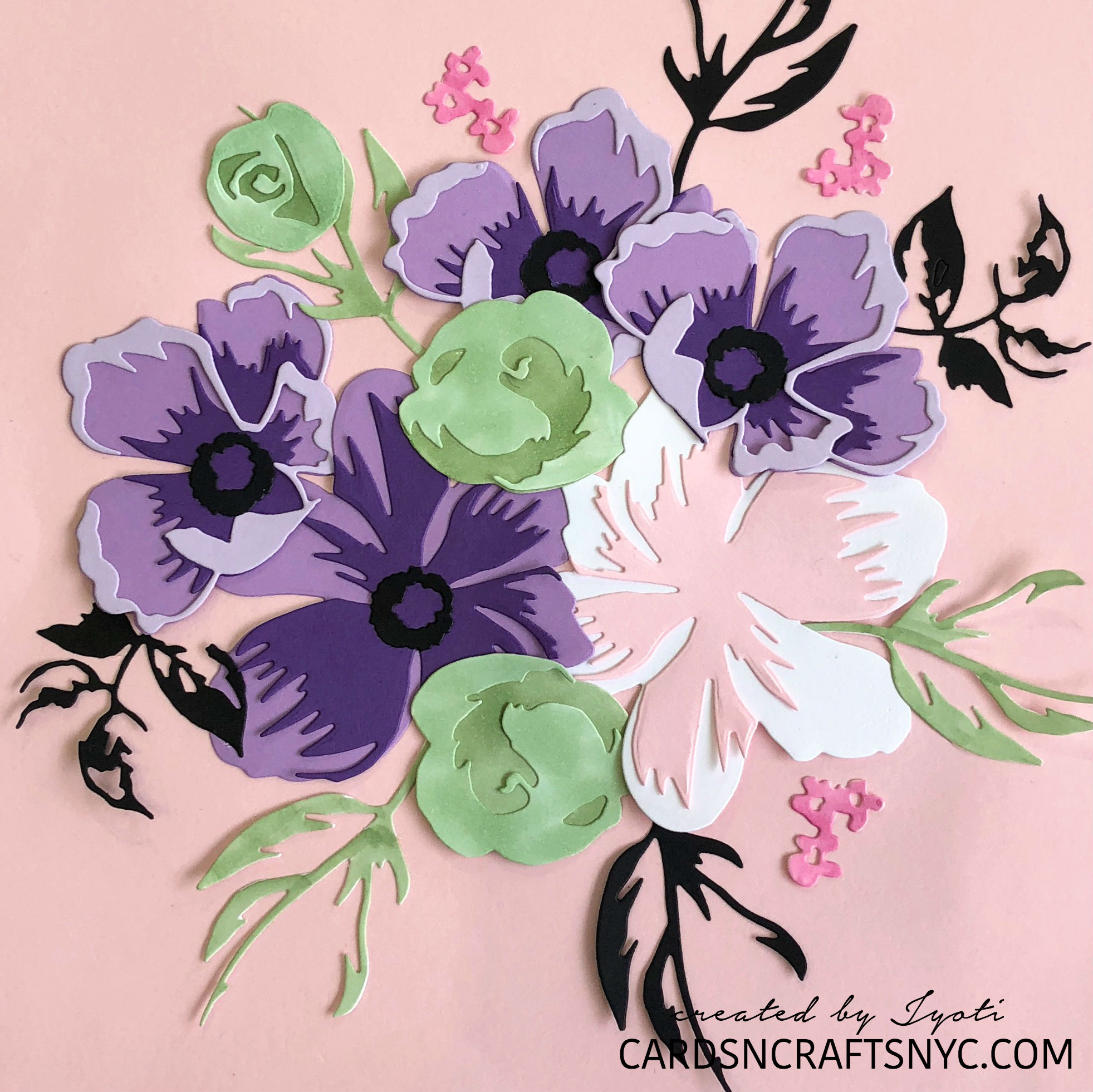 Added some die-cut leaves in green and black and at last added some tiny flower cluster in pink and called it done.
I made 4 of these arrangements slightly altering the positions of the flowers in each.
My daughter loved it. She's going to frame it and decorate her wall.
I hope you liked it too. Let me know what do you think in the comments down below.