Hello everyone. Today I am here with my 3rd Valentine's day card. When I come up with one idea for a card and start working on that project it usually happens that I come up with another similar idea to make another card. I am sure all crafty people will totally understand what I mean. It's like a chain reaction.
Here's my card for today.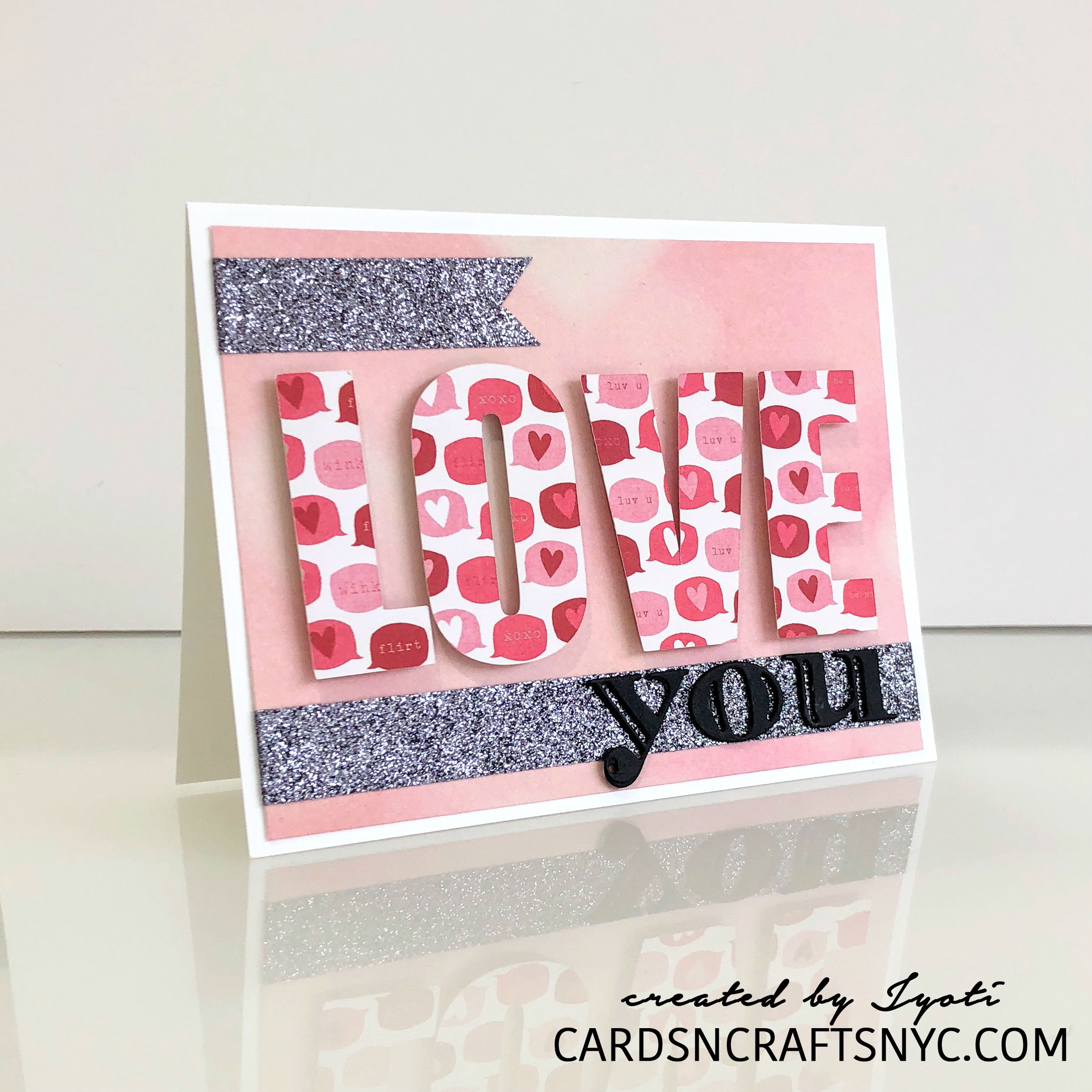 Same kind of idea but this time I popped up the die cut word "LOVE" on foam squares.
I used pattern  paper that is perfect for Valentine theme to cut out the word using my Silhouette cameo.  I love how there are millions of things you can do with your Silhouette machine. It's totally worth investing in one of those machines.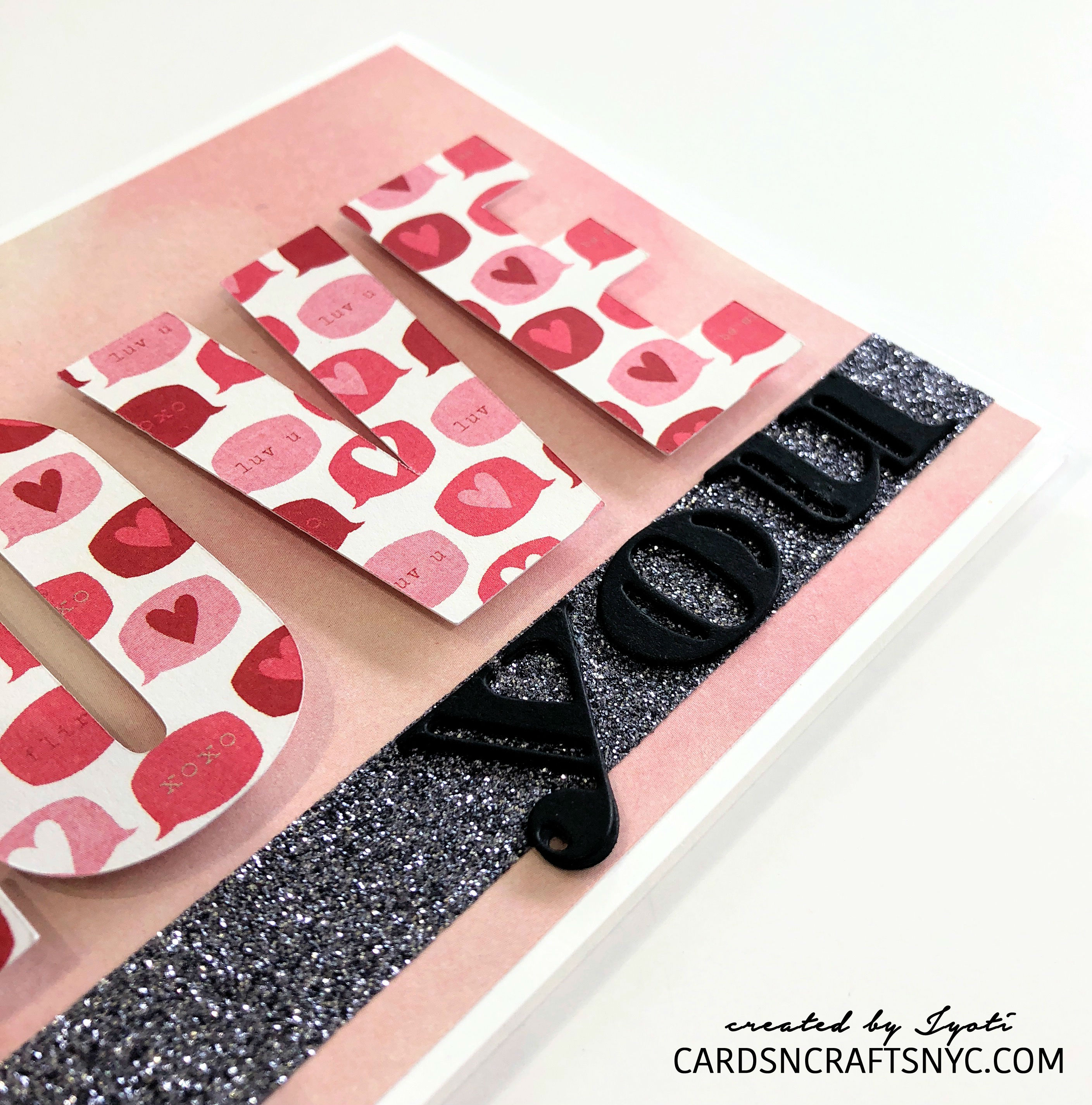 The word "YOU" is cut out using Altenew die. I bought that die a few months ago when they released it. I can't tell you how many times I have used that die so far.  Seems like I reach out for those on every project that I start doing.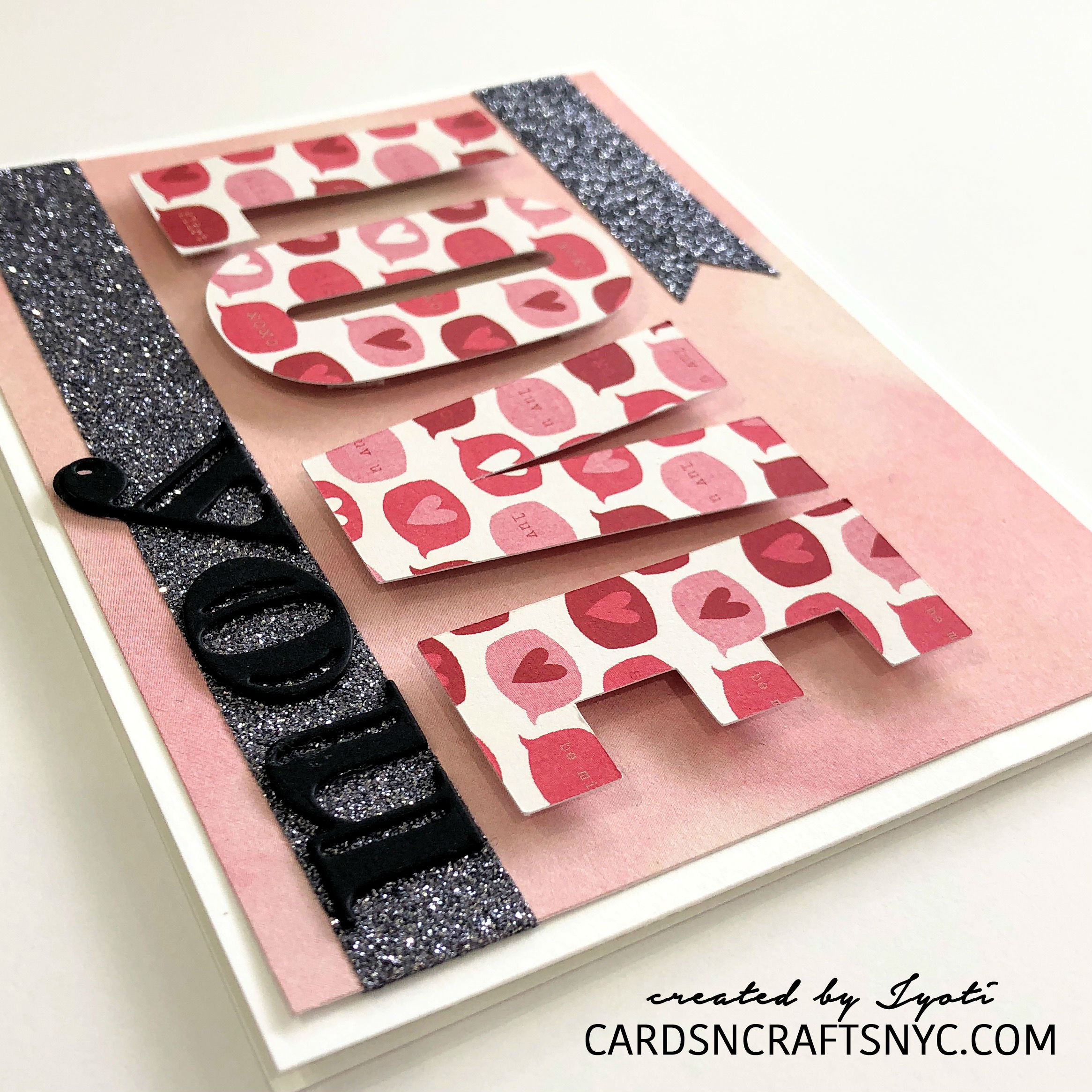 Just background is a pretty pattern paper that looks like a watercolor piece.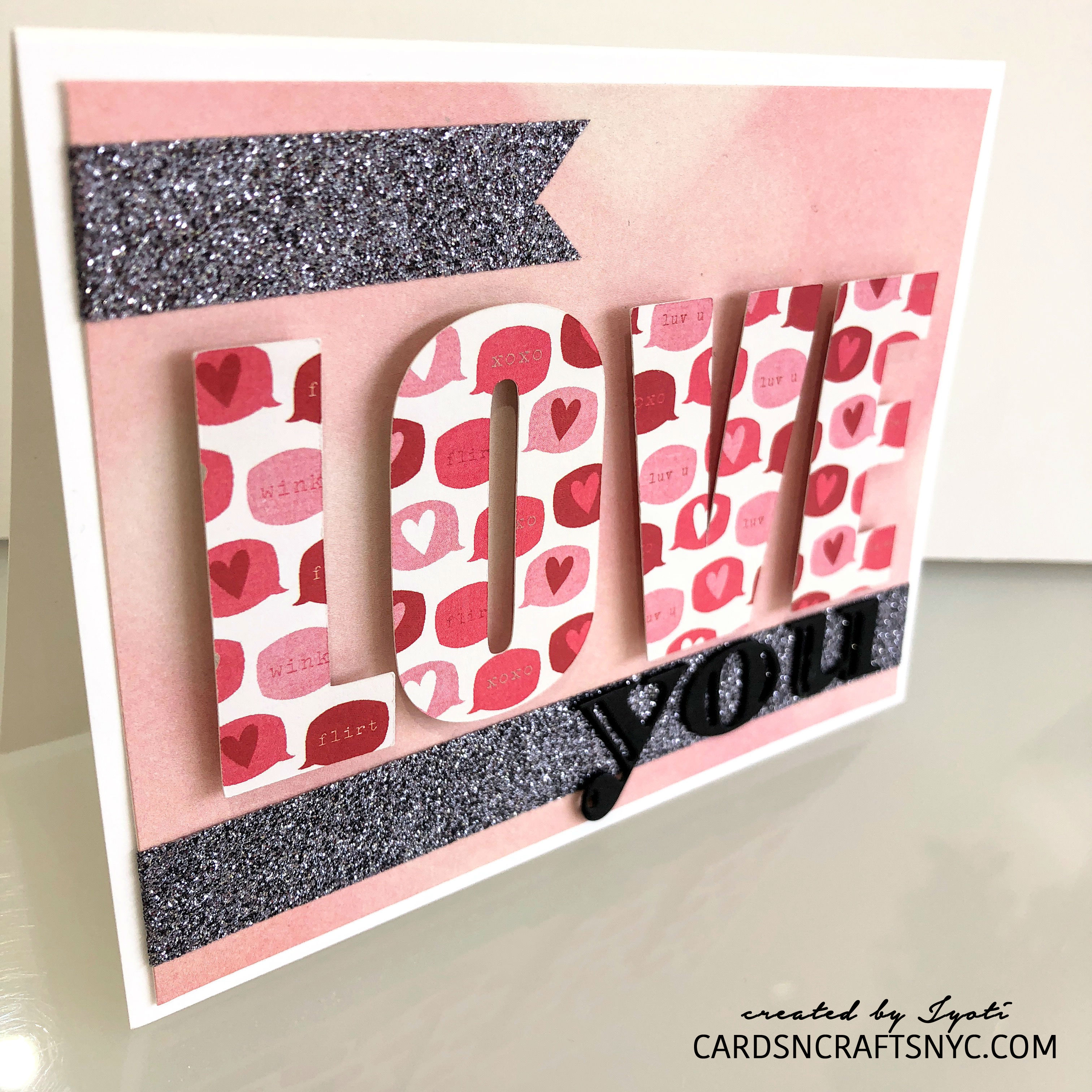 I thought It was a little plain and simple with just the words on the watercolor background. But it doesn't hurt to add extra bling to any project. I had this dark silver washi tape that I bought at staples a while ago. I decided to use a strip on the washi in the bottom and a little flag on the top left corner.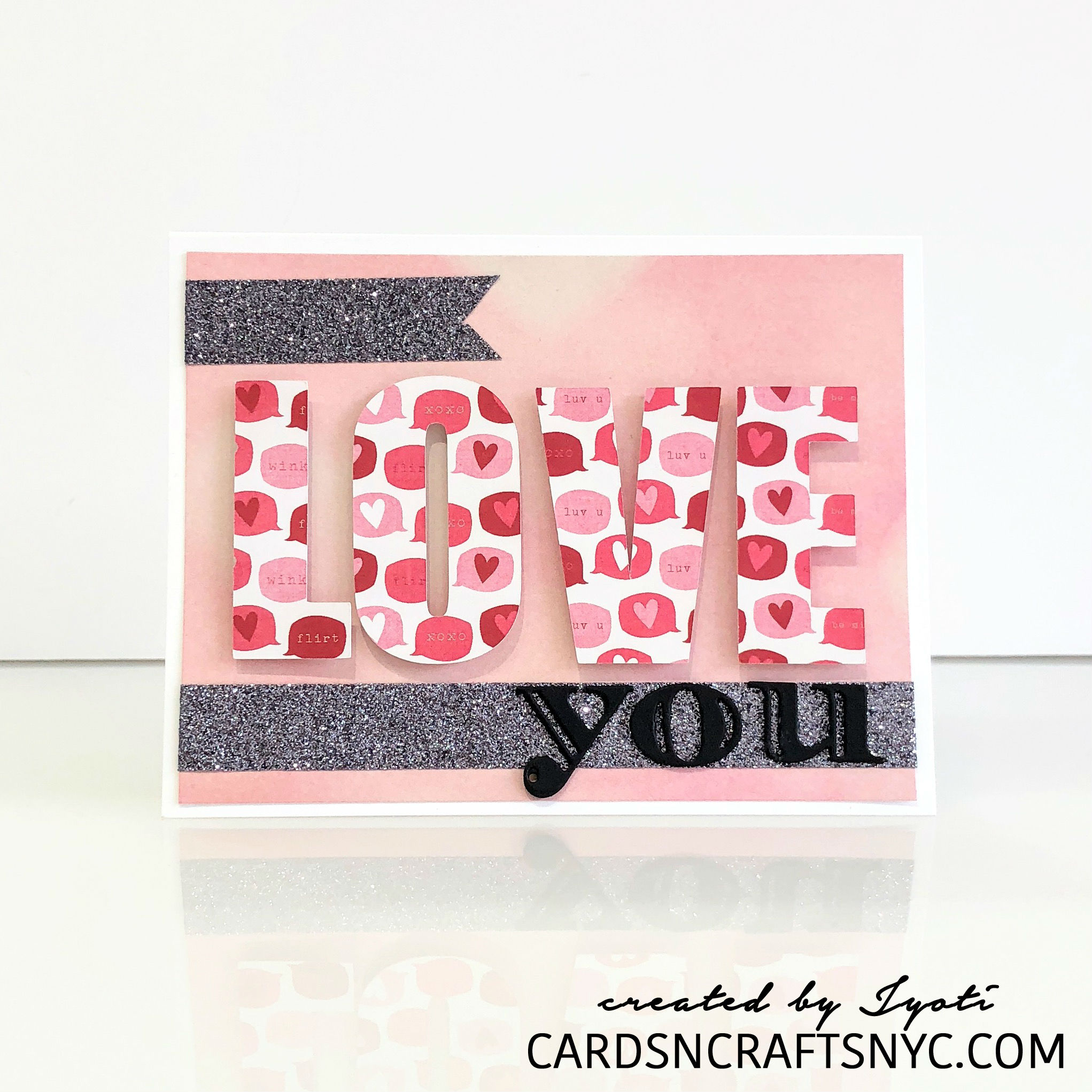 And that finished my card.  I love the combinations of pale pink and hint of red from the pattern paper with the dark gray of the washi tape. And of course black and white to contrast the look. How do you guys like it?
Love
Jyoti