Hey friends! As you all know, May is the month of Mental Health Awareness. There's a common misconception out there that mental health is something that only those with mental disorders have to be concerned about. But really, we could all use some more positivity, both in the way we treat others and ourselves. To share some of that positivity, I went and made a few cards with some messages that are sure to lift your spirits.
Some of our talented card-maker friends are joining along with me on this journey, and you are invited to follow along on our Mental Health Awareness Hop on Instagram. We hope that our creativity and talent will raise awareness about this critical issue and let people suffering mental health issues know that they are not alone.
There are also a bunch of prizes along this hop provided by our generous sponsors, as you can see below.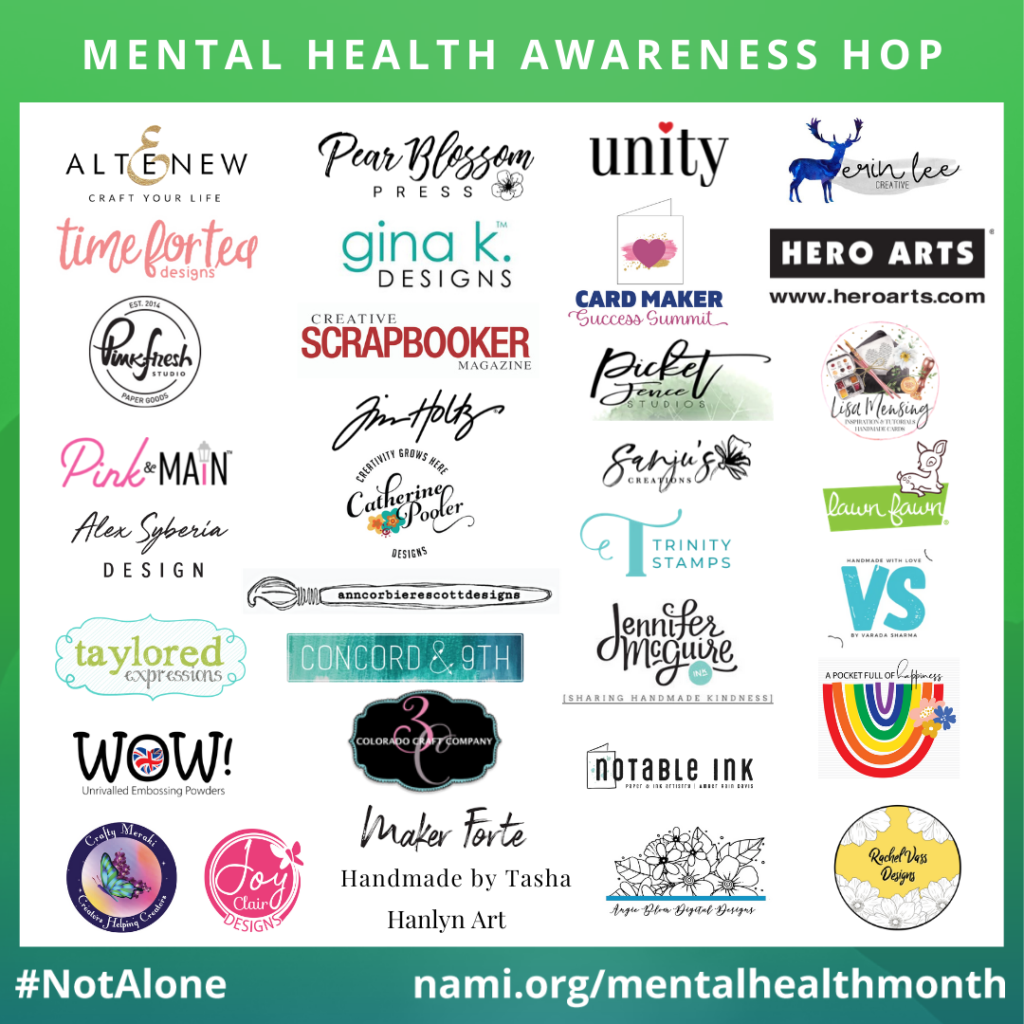 My friends Coleen Balija, Natasha Davies, Sandhya Iyer, Deborah Jack, Natasha Vacca and Myself and a lot of talented cardmakers have participated in this big event.
So let's join our hands in epic event.
Without further ado, here are the cards.
First Card
This is the card I am sharing on the hop post.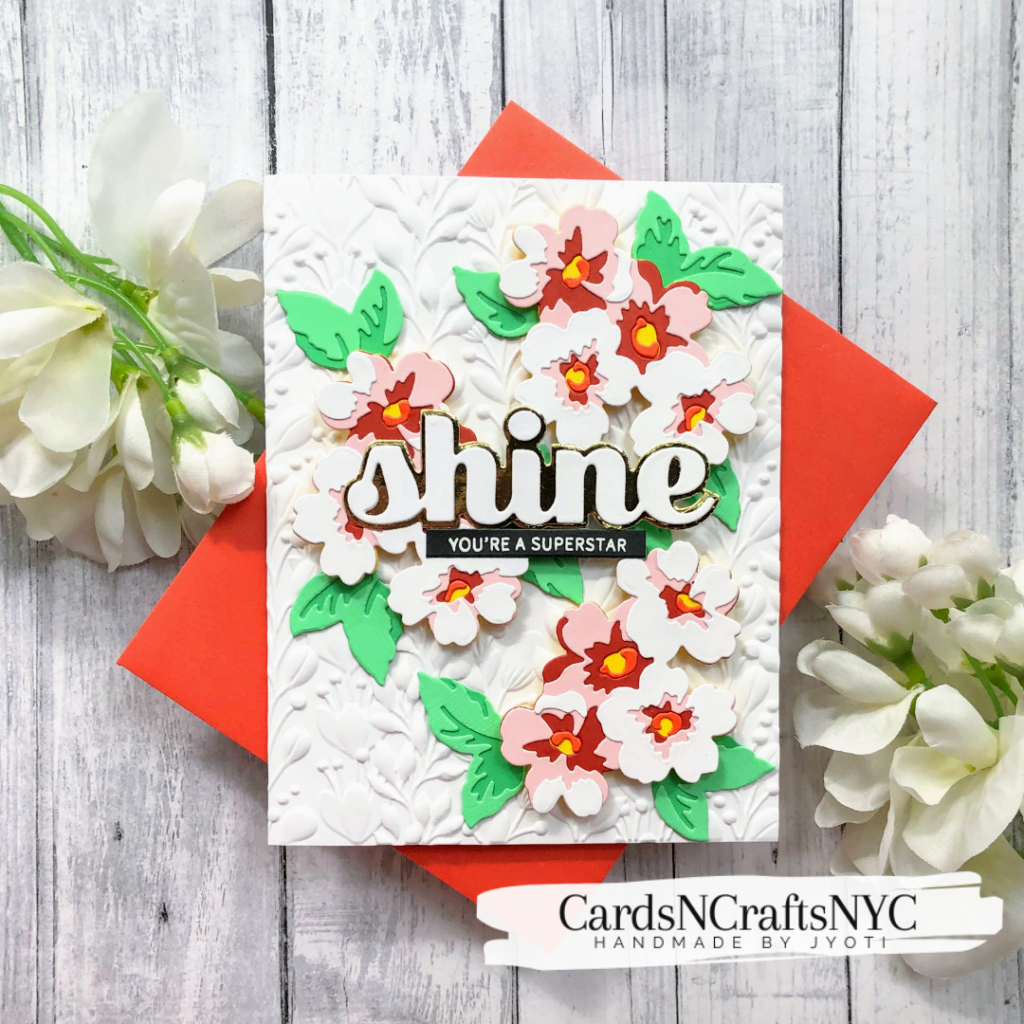 Second Card
This one is also made with similar supplies but inked background.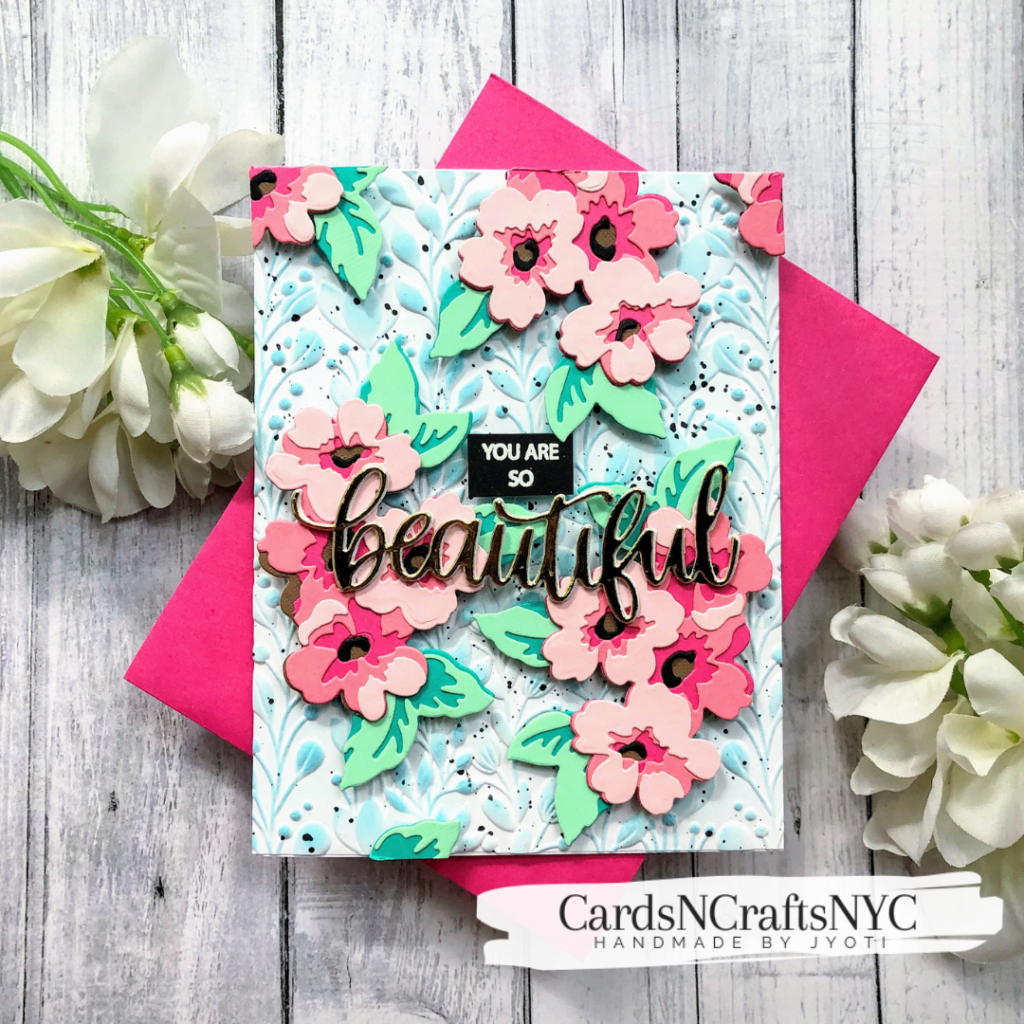 The background on this one is ink blended a little bit.
The main supplies I used for this are:
Third card
This card is made using the ink blended panel to cut the layers of flowers instead of color card-stock.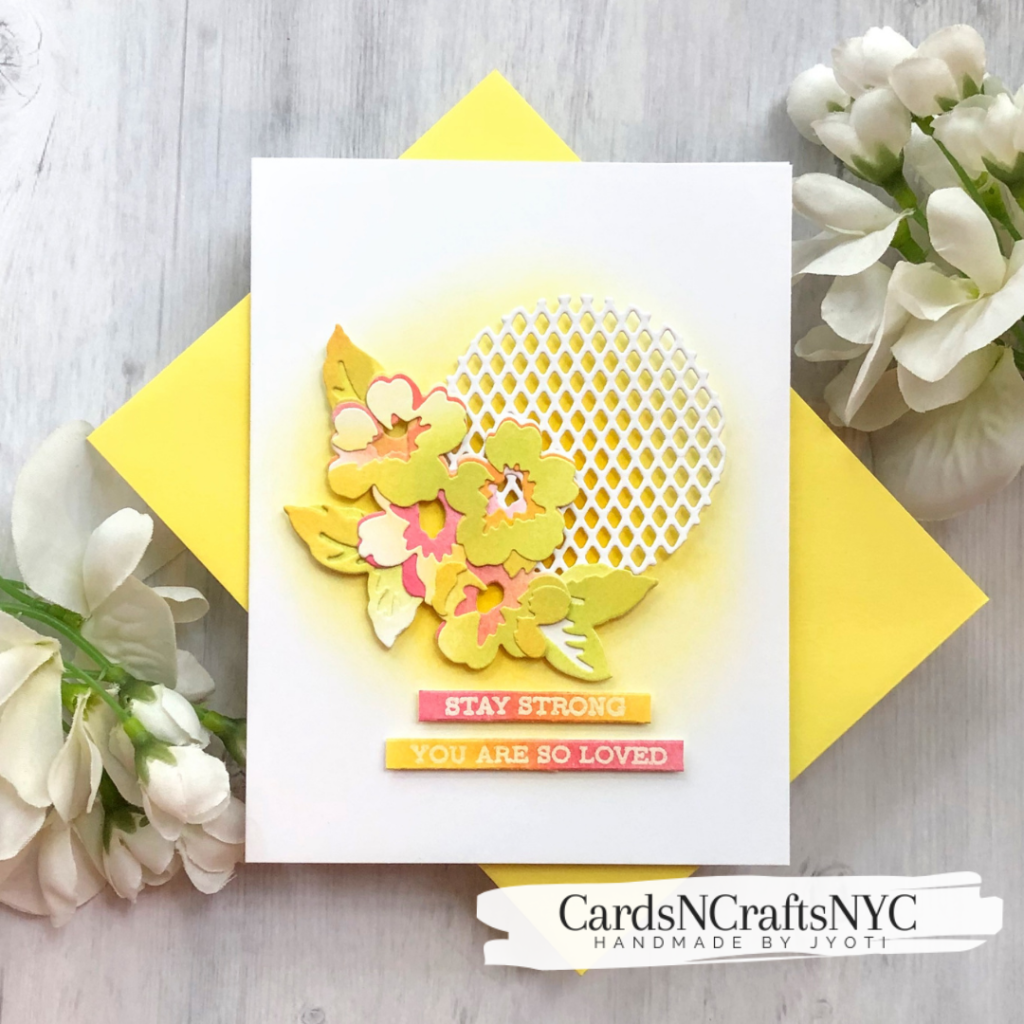 This is one of my favorite as the colors turned out too pretty.
The main supplies I used to create this card are:
I think the Circular Element Die is so versatile. I will be using this die in a lot of my future projects.
Forth Card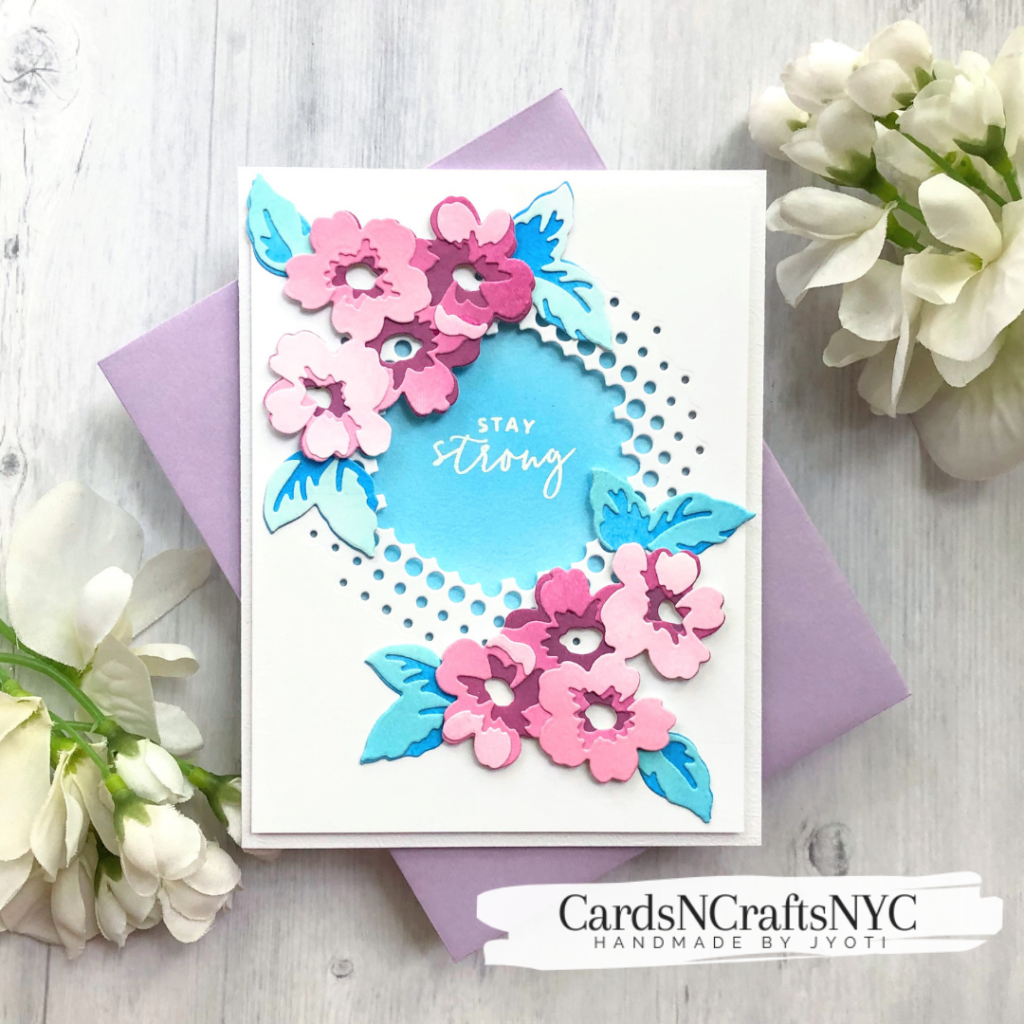 The difference in this one is only the colors of the flowers and leaves and I used one of the large die from the Circular Element Die.
The Supplies used in this card are
Fifth Card
Here's another one in the same color combination as the forth card but used two of the smaller dies instead.
Supplied used
There is a free digital stamp available to download and use for you all at Sanju's Creations. Or click this link : https://sanjuscreations.com/mental-health-awareness-instagram-hop-free-lotus-printable/
You can listen to Colleen's story here : https://youtu.be/tG6cIGgw8iw
Hugs
Jyoti