Tulips being one of my favorite flowers, I decided to create a Tulip Mother's Day Card for The Flower Challenge #56
Hello everyone!
Hope you're all in good health. It's May already and time for another monthly challenge at The Flower Challenge. This month's theme is "Use your favorite flower". Almost all the flowers are my favorite but I picked Tulips on my project today.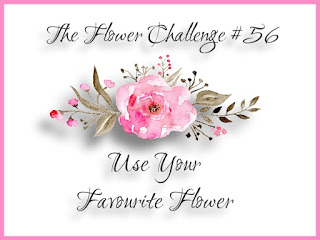 As Mother's Day is around the corner and I am on a roll of making mother's day card, here I am with my yet another slimline card.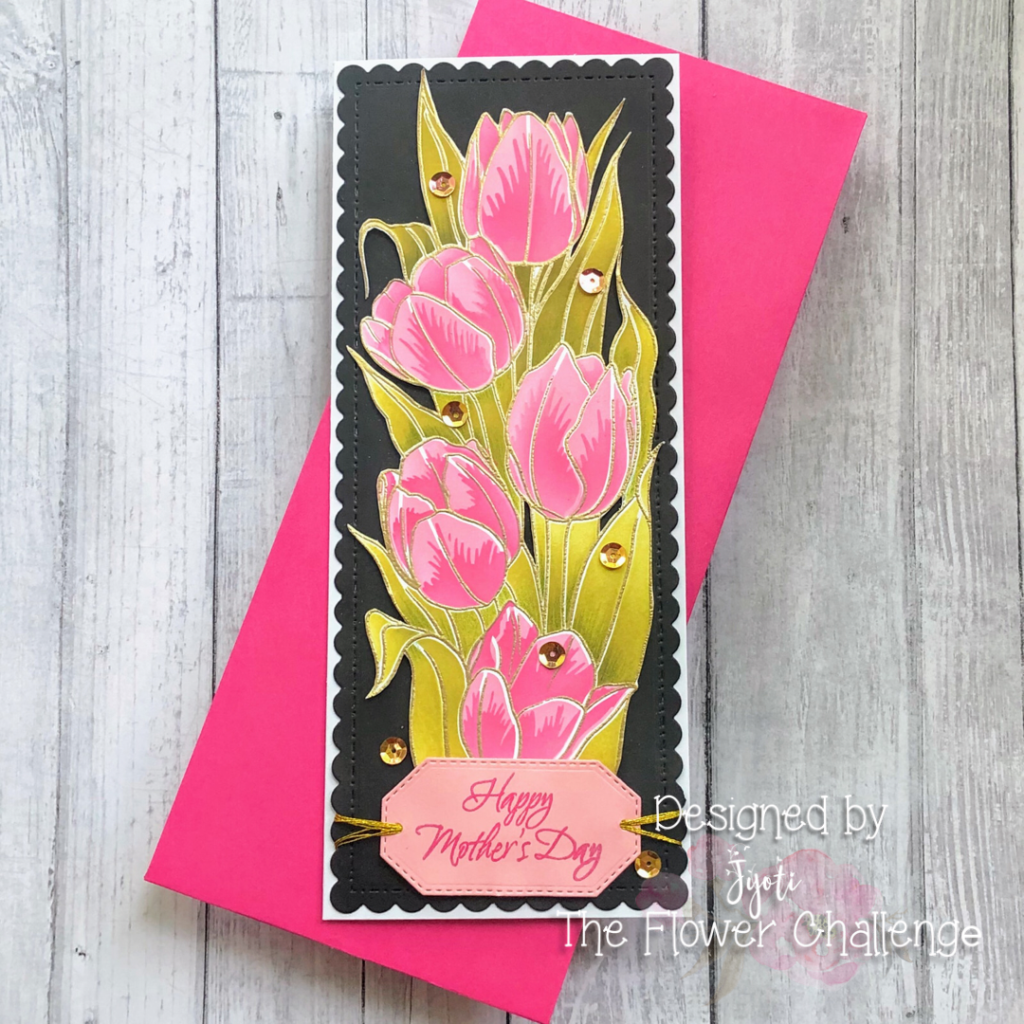 The Focus
This beautiful Slimline Layering Tulip stamp and coordinating Layering Tulip stencils are from Unity Stamps. These stamp and stencils are designed my my talented friend Sandhya Iyer. When I saw this stamp I had to have it. Because tulips are one of my favorite flowers and this stamp set is irresistibly gorgeous.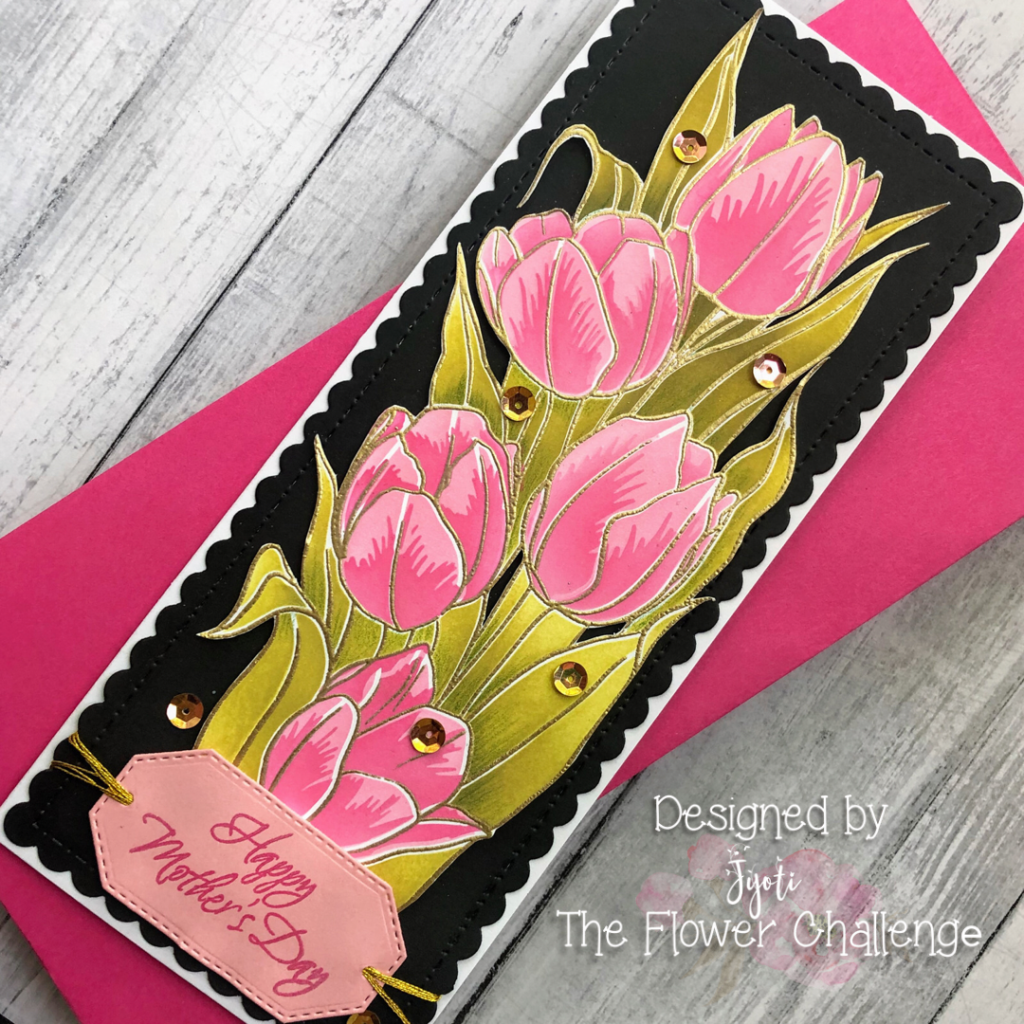 The Technique
I stamped the image on a white Neenah panel with versamark ink and embossed using gold embossing powder. Then I went ahead coloring using the stencils with distressed oxide inks. For the flowers I used spun sugar and picked raspberry and for the leaves used crushed olive and forest moss.
I had bought these blending brushes from Amazon which are inexpensive and as good as the Taylored expressions blending brushes that I had been using. These brushes are a little bit smaller hence are better to use on smaller area.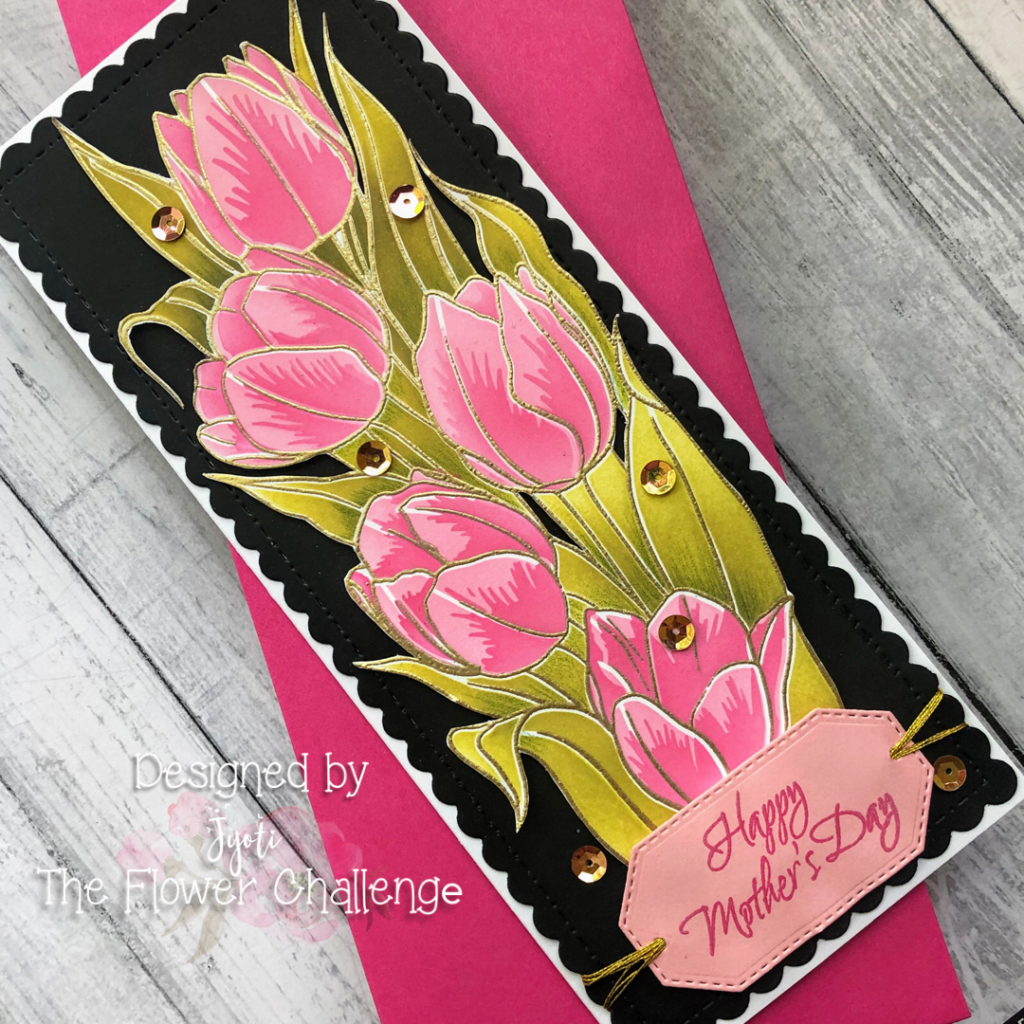 Then I cut out the image with the help of a pair of scissors. I cut a scalloped edge slimline panel with the help of Gina Marie scallop slimline die.
Then layered the flower cut out image on the black panel using foam tape.
The Sentiment
For the sentiment of my card I used my old and well used stamp set for Mother's Day. It's a simple Happy Mother's Day sentiment stamped on pale pink piece of card-stock with Picked Raspberry Distressed oxide ink and embossed using clear embossing powder.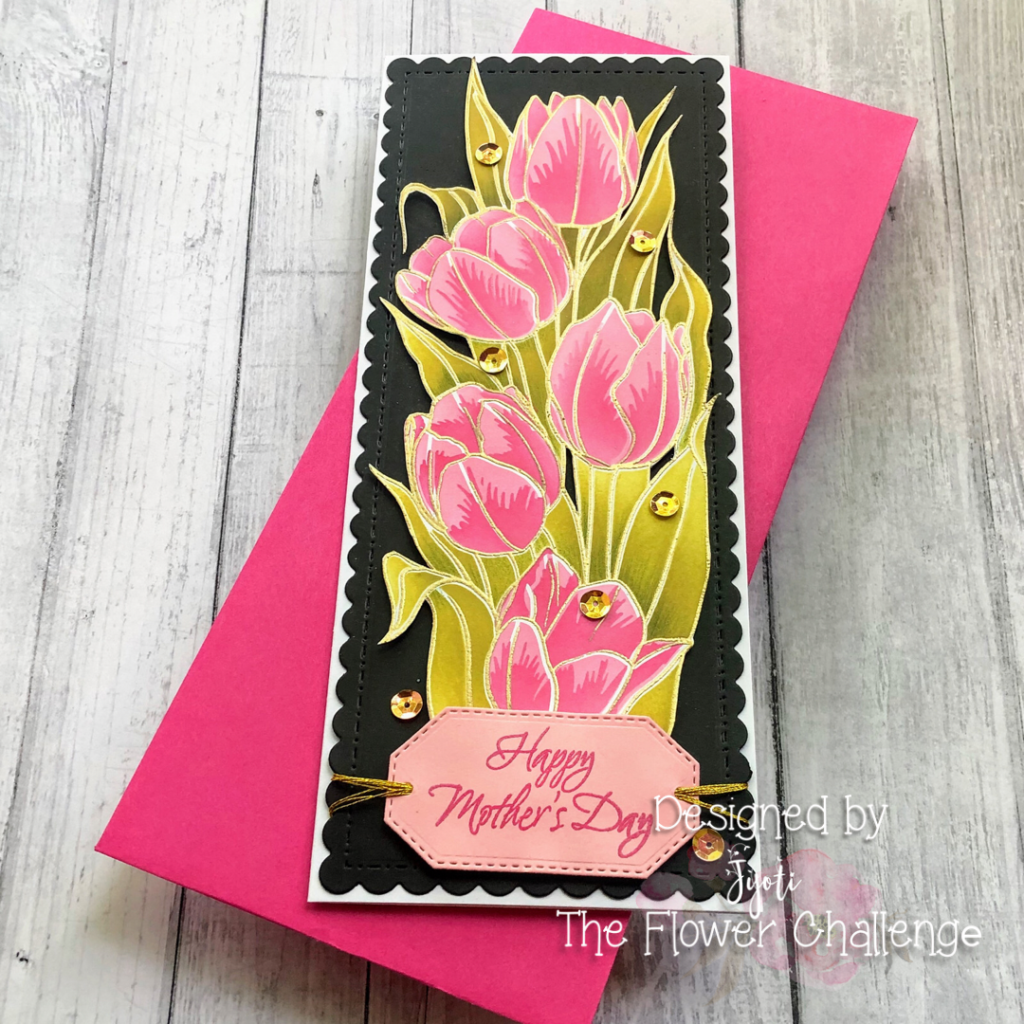 I then wrapped the sentiment with gold thread and popped it on foam tape and added that to a 3 and a quarter by 8 and a half inch white card base.
Finally embellished my card with some gold sequins from my stash.
This finishes my card for today. Hope this inspires you to create a card with your favorite flower. Please share your projects at The Flower Challenge.
Hugs
Jyoti