Welcome to my crafting haven, where creativity knows no bounds! In this blog post, I'm excited to share my experience with the delightful STAMPENDOUS BEAR HUGS ETCHED DIES FROM THE STAMPENDOUS HUGS COLLECTION and STAMPENDOUS BEAR HUGS FACES AND SENTIMENTS CLEAR STAMP SET. Join me as I explore possibilities and joy that went into creating two unique handmade cards. Get ready to be inspired and let your imagination run wild!
TRIFOLD CARD WITH PLAYFUL BEAR
Captivating Focal Image:
The Spellbinders Bear Hugs die set features an adorable bear die cut that steals hearts instantly. With its intricate cuts and charming details, this focal image became the centerpiece of my cards. I have die cut and assembled the bear. I decided to bring this bear to life with combined Copic coloring and ink blending to enhance its features.
Enchanting Background: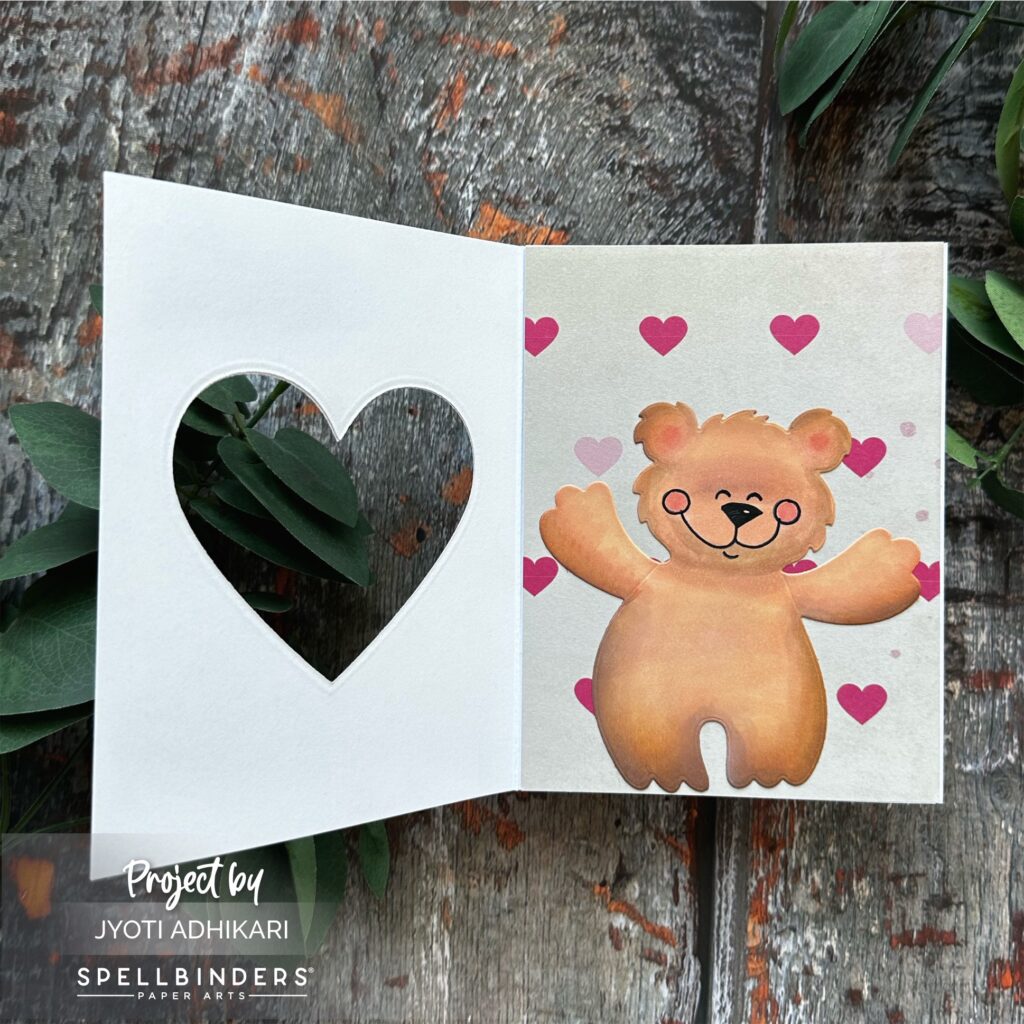 To complement the bear's charm, I incorporated a heart window on the front panel of my tri-fold card. This is so the cute bear can peek through it. I ink blended using one of my old favorite stencil and distressed oxide ink. Stenciling technique helps to achieve stunning backgrounds that add depth and dimension to your projects.
Sentimental Expressions: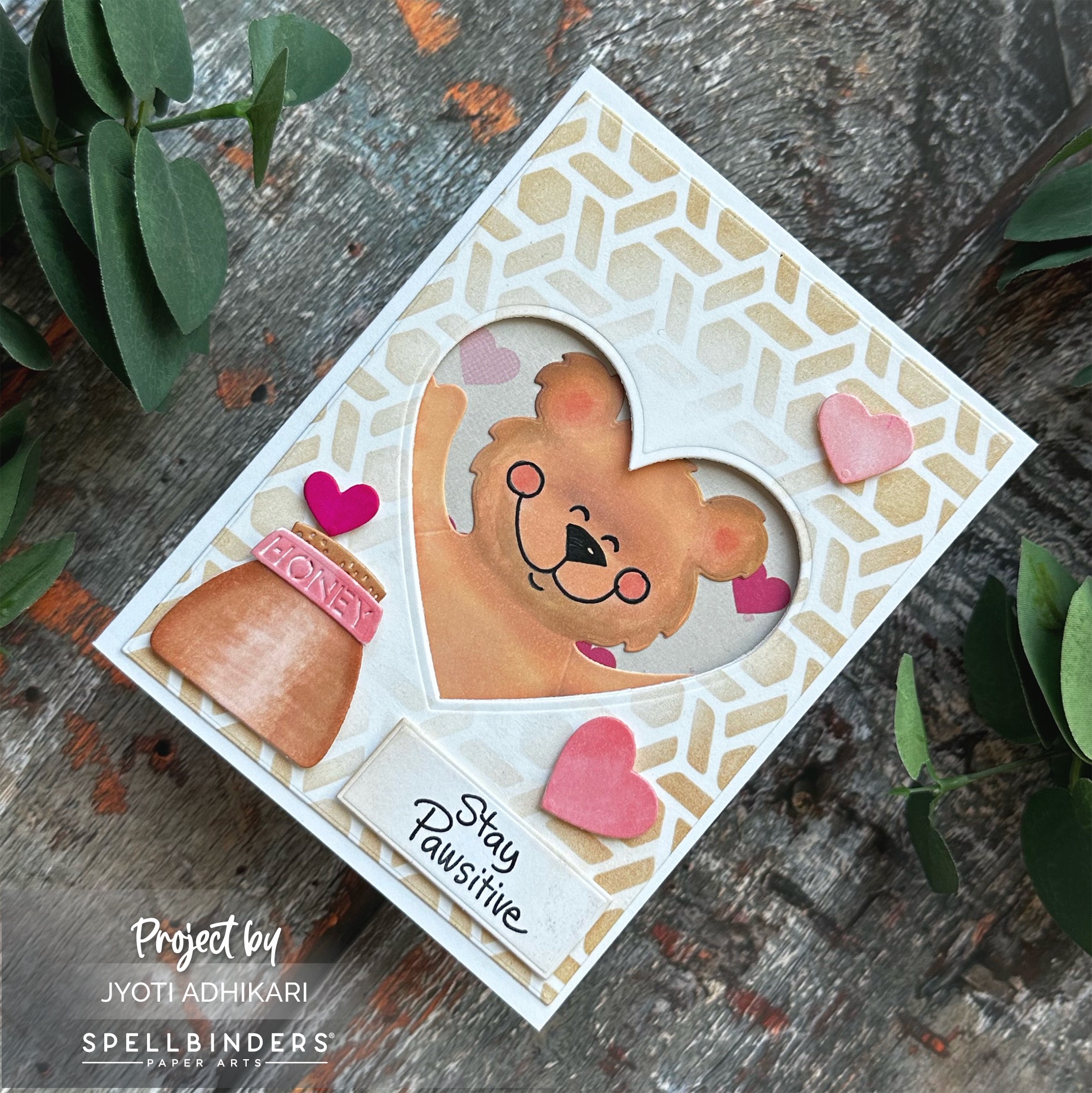 A card's sentiment is its soul, and with the Bear Hugs stamp set, I was able to add a meaningful sentiment for my card. Stamping, die cutting and a little bit of ink blending to mimic the colors of the background was all I needed to do.
Embellishments That Spark Joy:
Embellishments just add that extra touch of magic. I added some extra die cut elements to decorate the card along with some die cut hearts to embellish my card.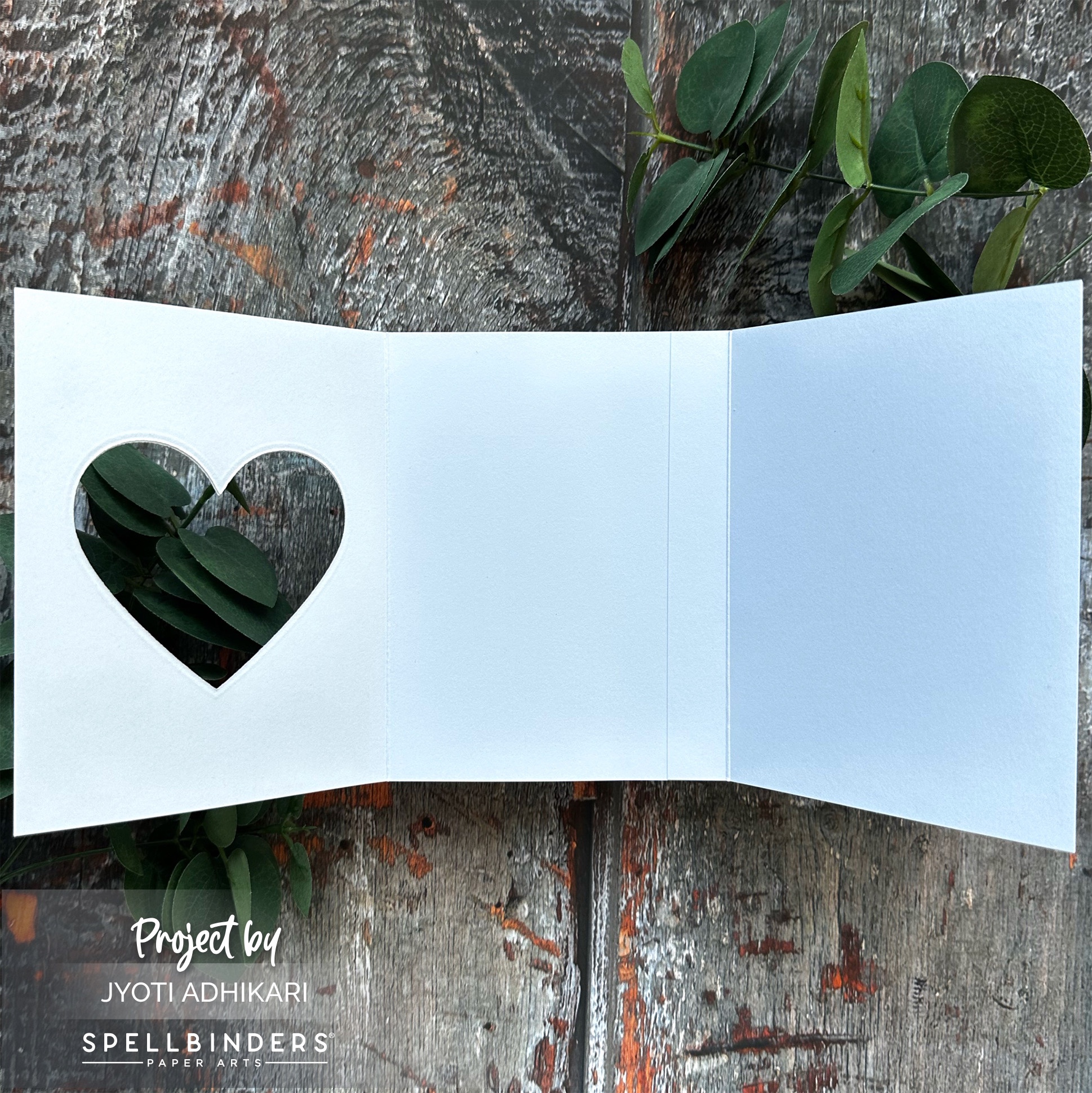 There are endless possibilities with this die set. When it comes to creating cards for any age or any occasions this die set has your back.
VELLUM LAYERED LOVE YOU CARD
The Little Bear Focal Image:
The little bear takes center stage in this card, exuding sweetness and charm. I die cut the small bear and added extra ink blending to add dimension. The bear sits on the muted vellum layered background. This creates a visually stunning focal point that captures the recipient's heart.
Vellum Layered Background:
We are focusing on the use of vellum and it's transformative effects on card design. How a busy background just becomes dreamlike with an added layer of vellum die cut is fascinating. I created the background by stamping all the smaller elements from the Bear Hug Stamp set and added simple coloring using one swipe of Copic marker.
A Sentimental Strip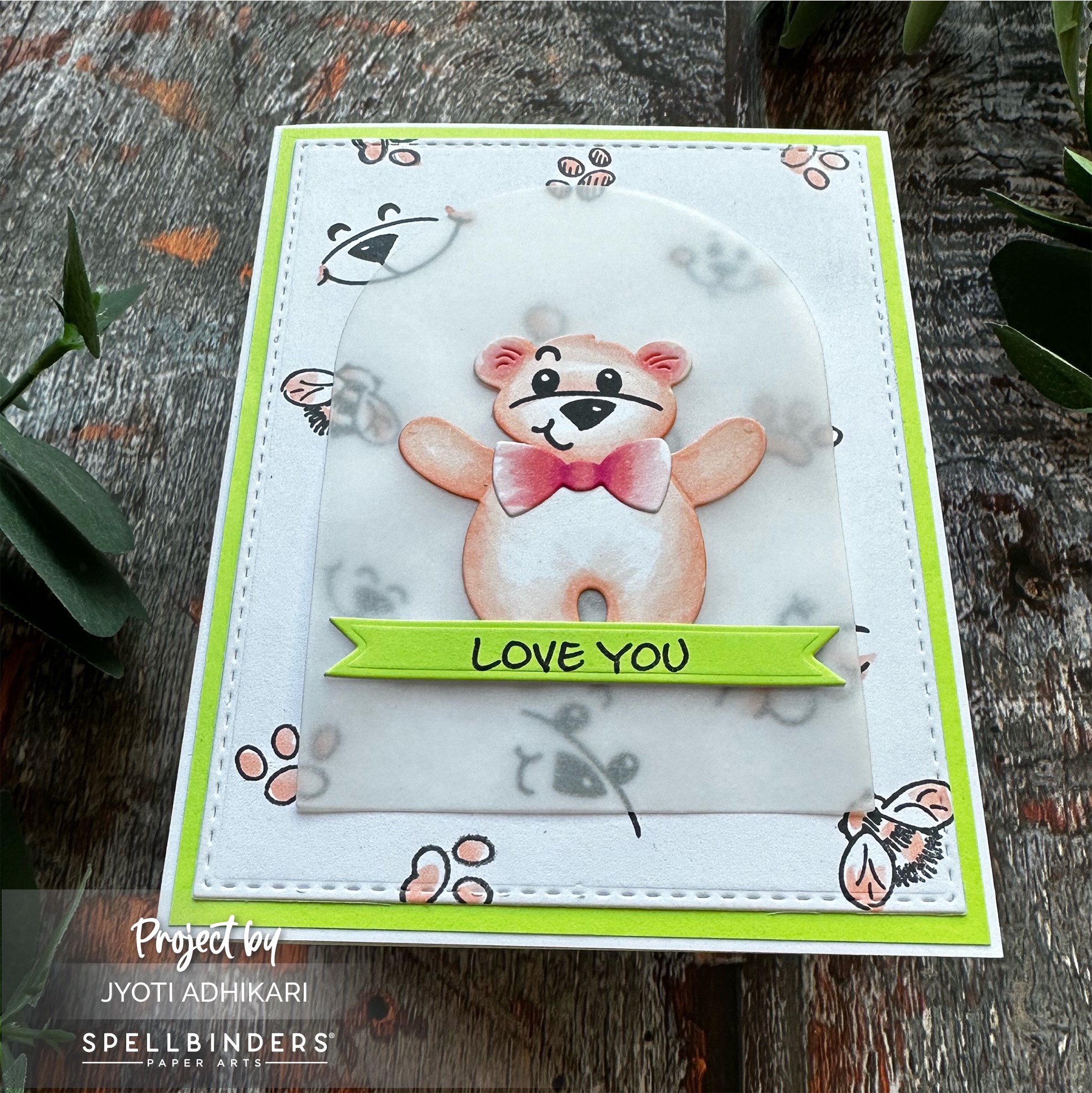 Incorporating a meaningful sentiment strip into a vellum layered background plays important role on a card design. The sentiment "Love you" stamped on a strip placed across the bottom of the bear, becomes a heartwarming message that accompanies the adorable focal image.
No extra embellishment required for this card.
As we complete this vellum layered card, we come to the end of this post.
Creating handmade cards with the Spellbinders Bear Hugs die and stamp set has been a journey filled with joy and creativity. The quality and attention to detail in this set allowed me to bring my visions to life, resulting in two truly special cards. Whether you're a seasoned crafter or just beginning your creative endeavors, I invite you to share your thoughts, ideas, and experiences in the comments below. Let's celebrate the art of card-making together and inspire one another to spread love and joy through our handmade creations. Happy crafting!
Hugs,