Hello Everyone! May is EDS/HSD awareness month.
Ehlers-Danlos syndrome (EDS) is a disease that weakens the connective tissues of your body. Connective tissues are tendons and ligaments that hold parts of your body together. EDS can make your joints loose and your skin thin and easily bruised. It also can weaken blood vessels and organs.
There's no cure for EDS, but the symptoms can often be treated and managed only if it is diagnosed.
I feel so proud to be a part of this special event where a bunch of card-makers and crafters join hands to raise awareness about EDS/HSD DESEASE.
Our card-maker friend Natasha Davies who suffers from this illness herself also found out about this disease from an awareness campaign on a radio.That is why she wanted to give back to the community by raising awareness to other people who may be suffering from this illness and do not know about it.
We,
and I
are teaming up and hosting this event where a lot of Card-makers and crafters are joining hands to spread this awareness among the crafting community.
The Card
Here is my special card I made for this event.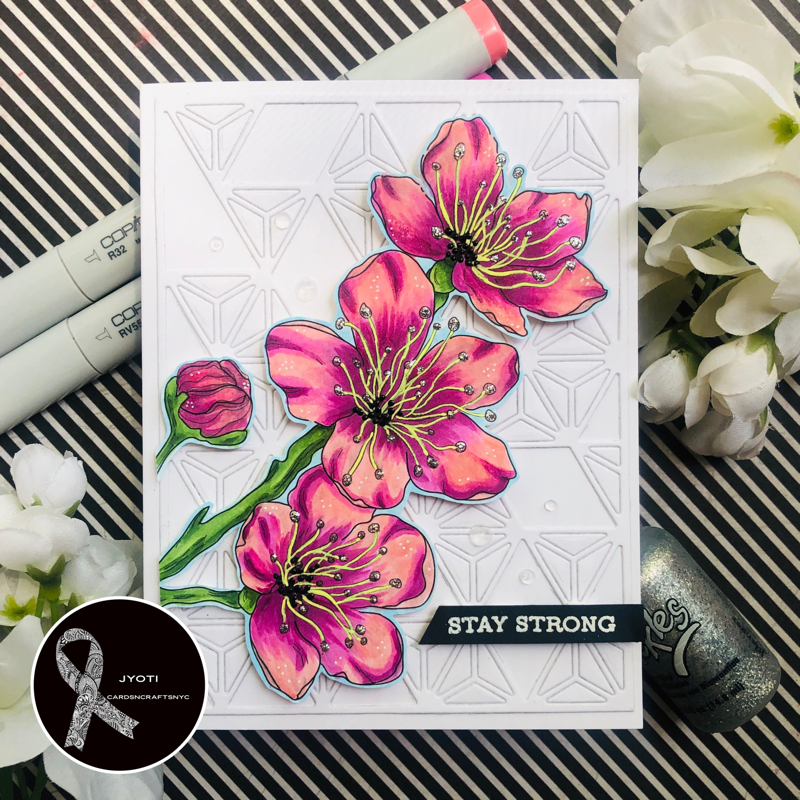 This beautiful digital image is by Alex Syberia. And here is a link to where you can purchase this image:
https://www.etsy.com/listing/793379658/almond-blossoms-digi-stamp-set?ref=shop_home_feat_2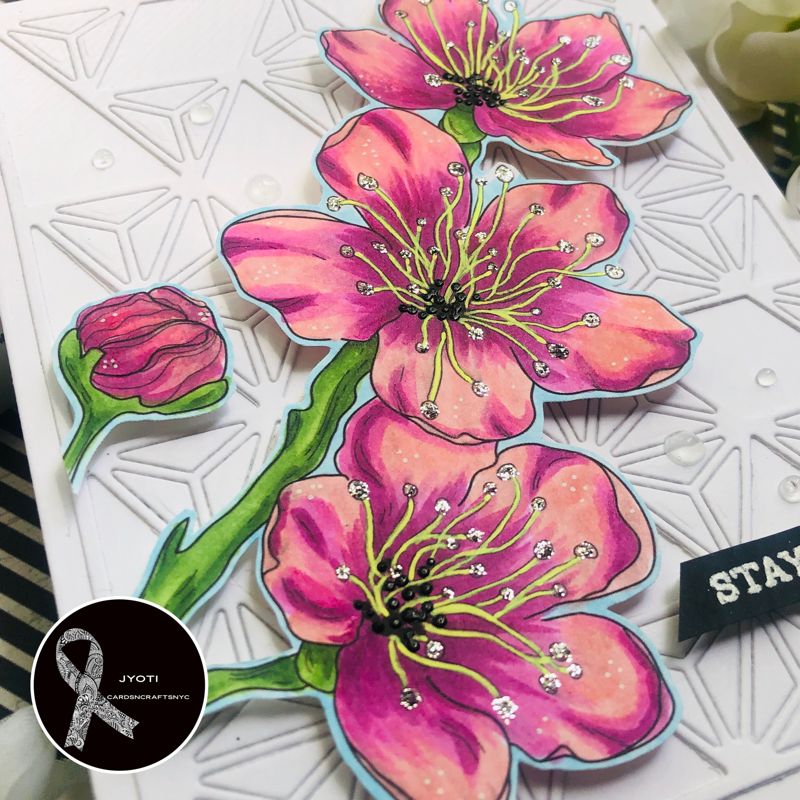 For this card I colored this image using copic markers in pinks and greens.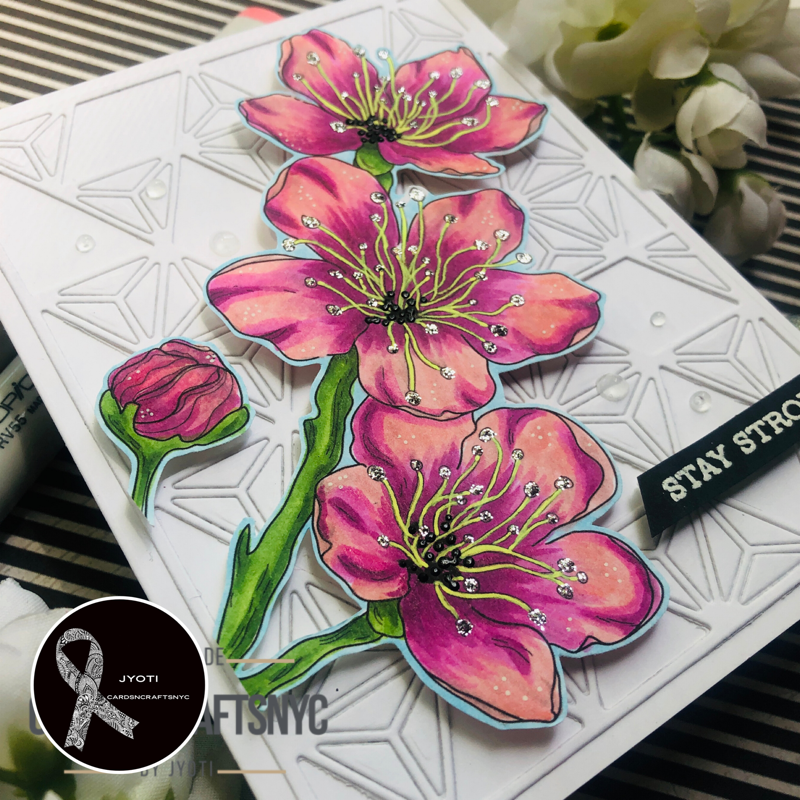 The background is created using Cover Die from Neat and Tangled. I love how this creates texture but the white on white is still not taking away from the beautiful floral image.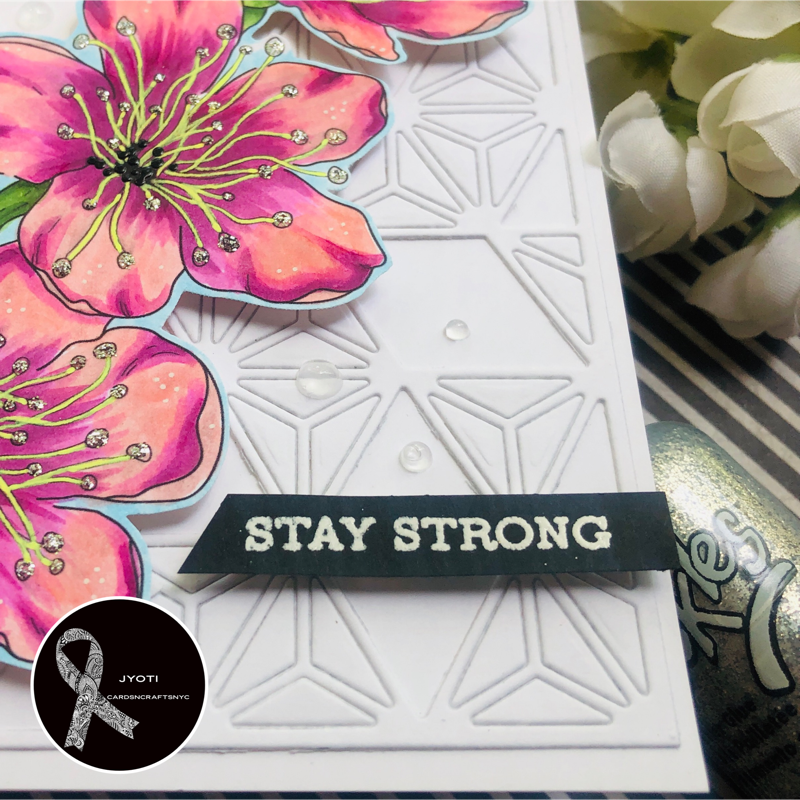 The floral image is adhered on foam tape for extra dimension. I added this to an A2 size top folding card base made of heavyweight white card stock.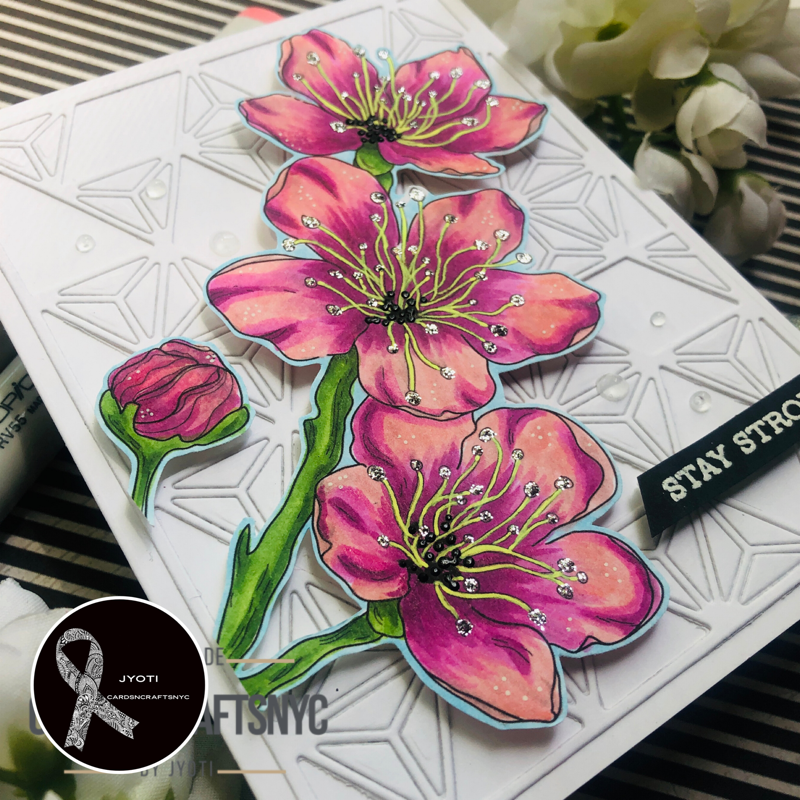 I finally added some silver sparkling Stickles on the stamens of the flowers.
This completes the card. Here are some other images of the card.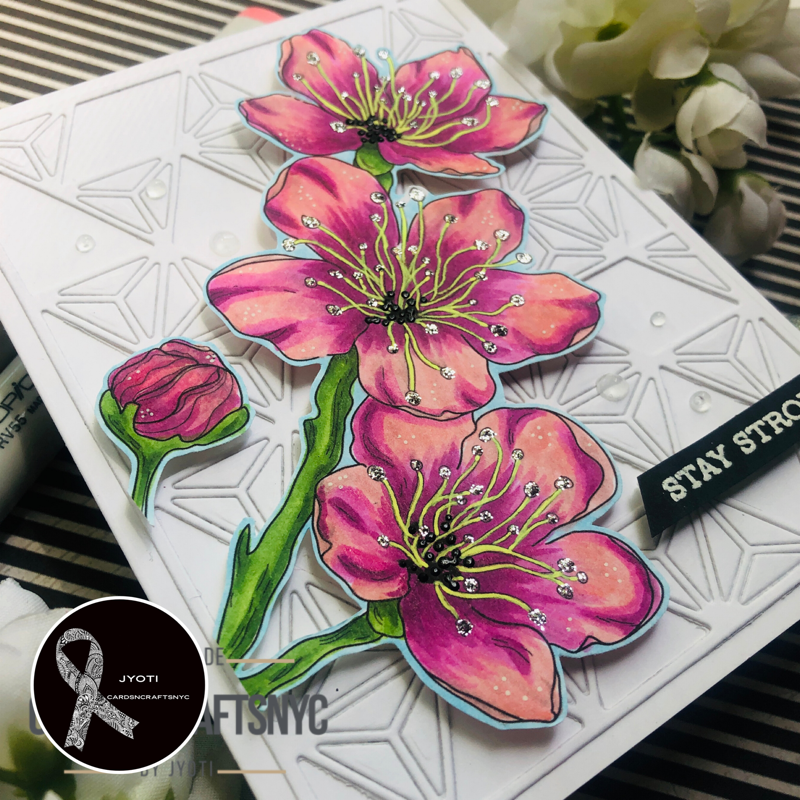 Related Links
Here are some links that are related to this hop and may be interesting to you
The Ribbon
Let me share this Ribbon I drew with black and white to represent the EDS/HSD awareness month with some fun intricate henna patterns. I used Micron pen in Pt3 to draw and fill inside this ribbon.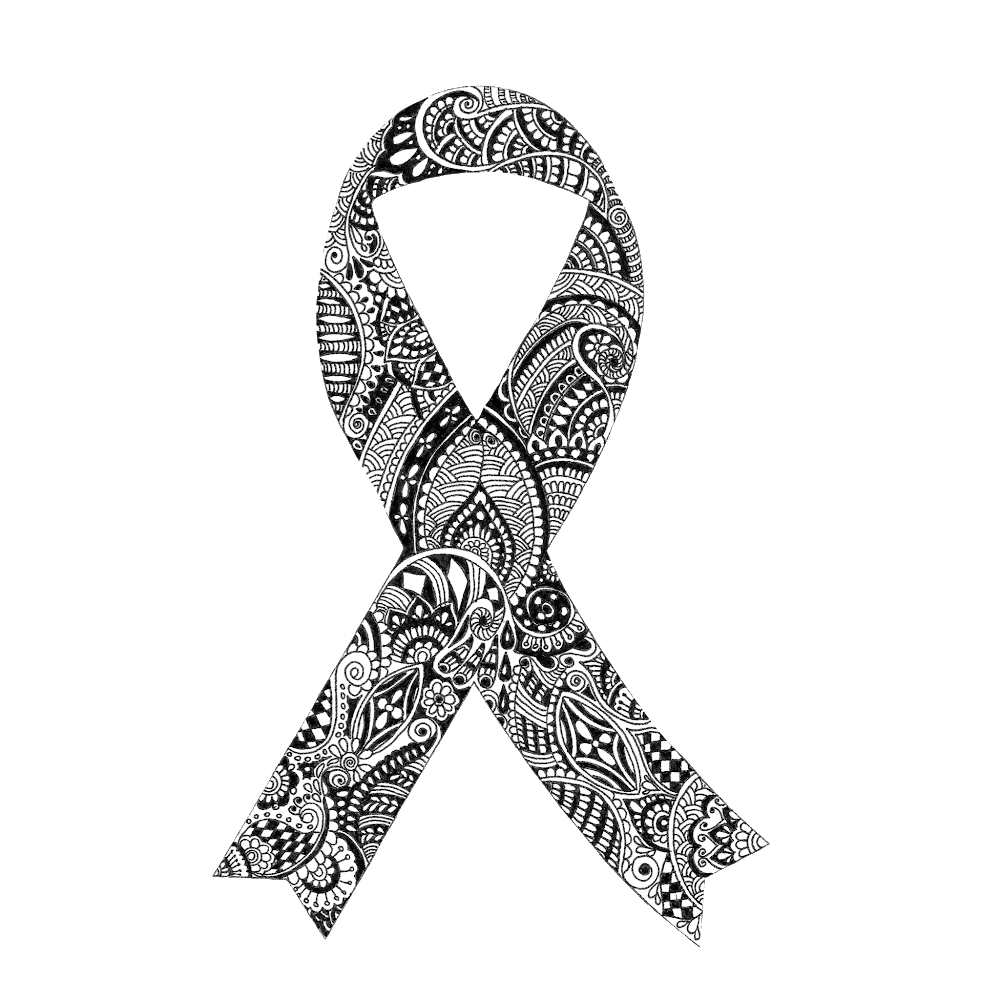 I feel so proud and honored for my friends wanted to use this design as their logo in this hop.
I am very thankful for my friends and I will always cherish them. The saying CRAFTY FRIENDS ARE THE BEST proved itself to be true.
Hugs
Jyoti