I am thankful for this opportunity to play with these fun shopping cart dies from Spellbinders. As much as I love creating cards with die-cut images, these dies from the latest release by Spellbinders are so fun. This one is called Add To Cart Too
Hello everyone,
Today I am sharing two cards I have created with this fun die set. Here are the dies I used. They are available to purchase at Spellbinder's shop.
My First Card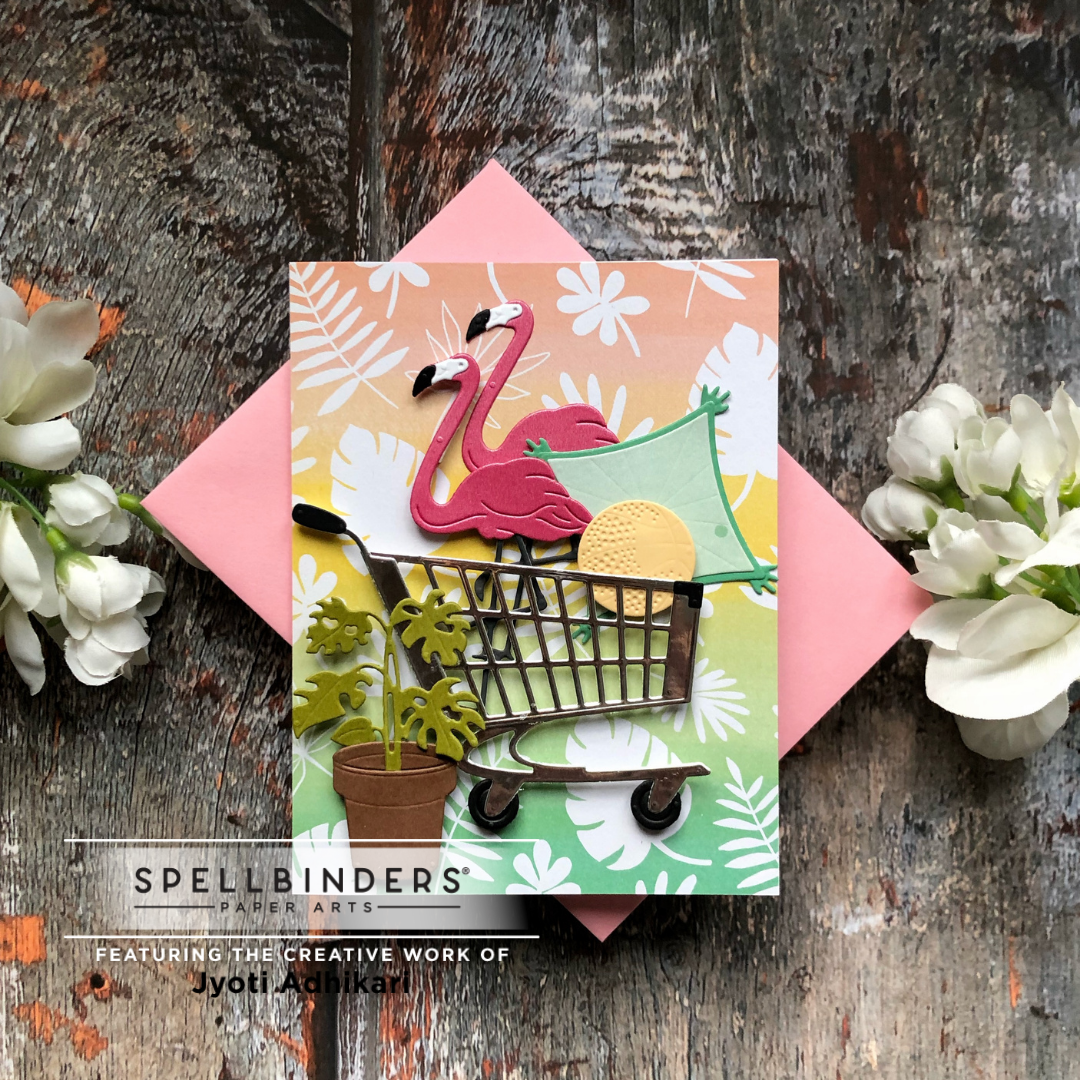 This card is fun and colorful. I die cut a bunch of images using all scrap card stocks. The parts of the cart with silver mirror card stock and wheels and handles with black.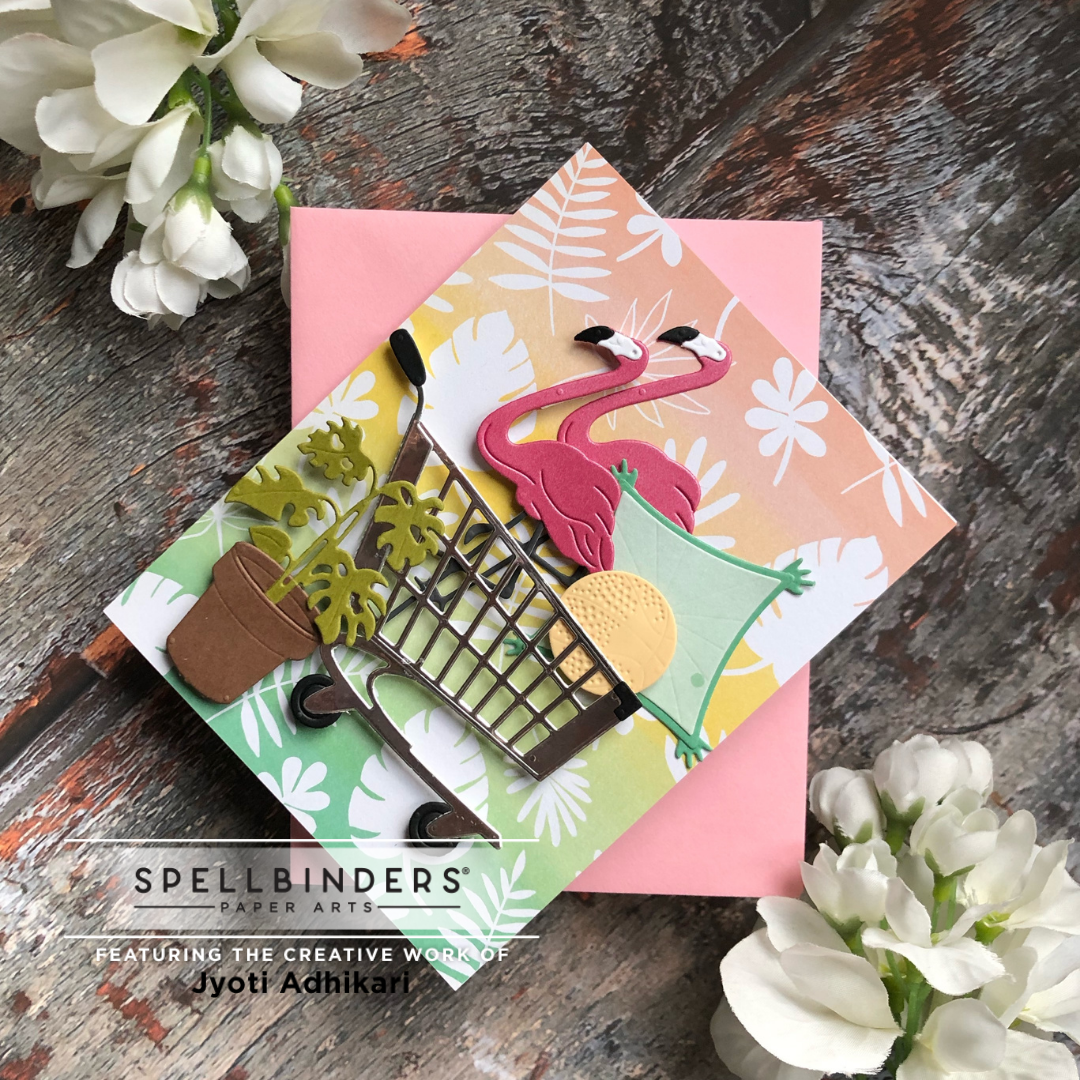 The flamingo is cut with a shimmery pink cardstock.
I used a fun ombre leaf pattern paper for the background which made this card even more colorful and summery.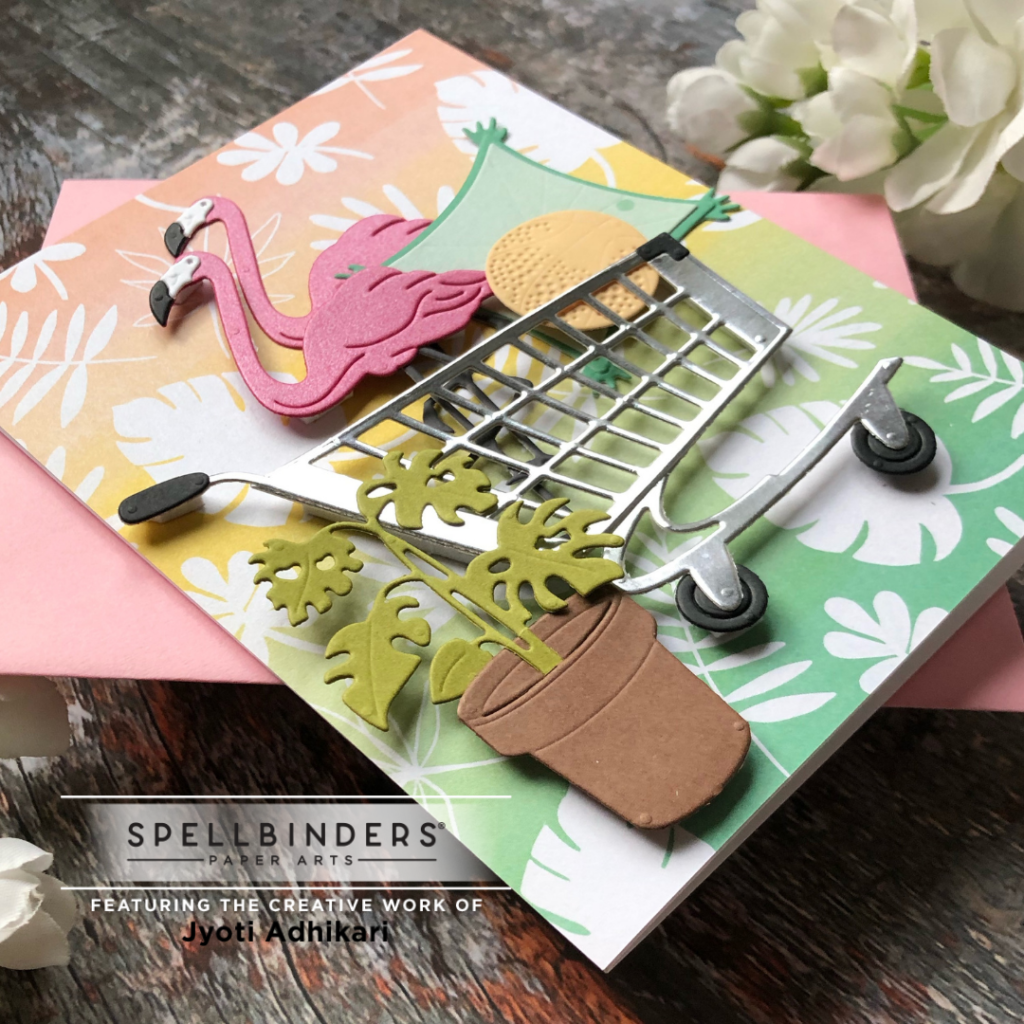 The only negative thing about this card is I didn't have any sentiment stamps to go with it. I could have just created a printed sentiment for this card but I couldn't decide on one.
On the second thought, this could be a card for someone who's moving to a new place. Or even a housewarming card with maybe a gift card inside. For now I left it without a sentment.
My Second Card
I think this one is even more fun with the playful bright color combination. Don't you think so? How the pink and green together just pop.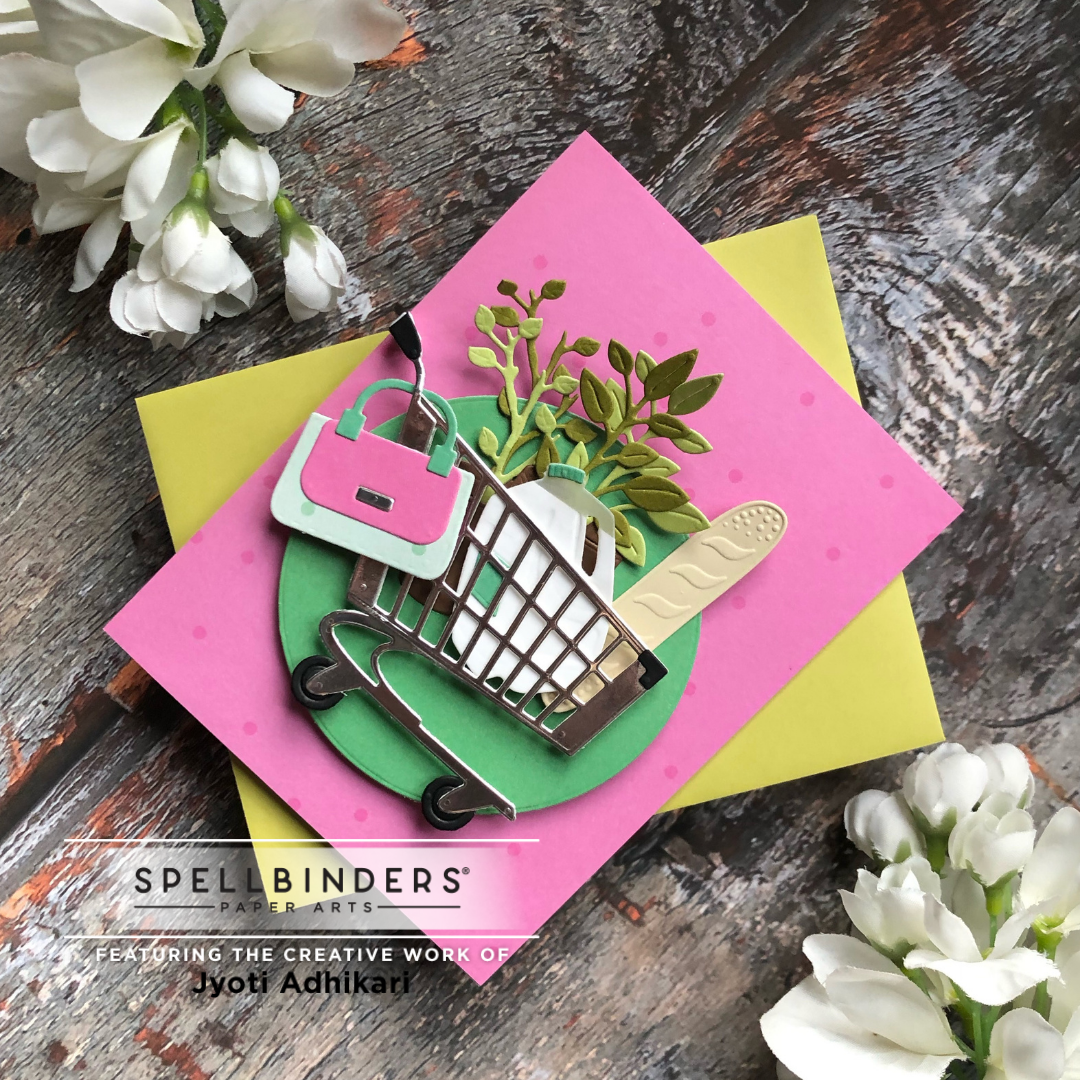 As I was thinking about the possible sentiment or occasion I could use the last card I created I had the idea of having this one with just milk and bread and some green plants. So I could give it to someone with a grocery shop gift card.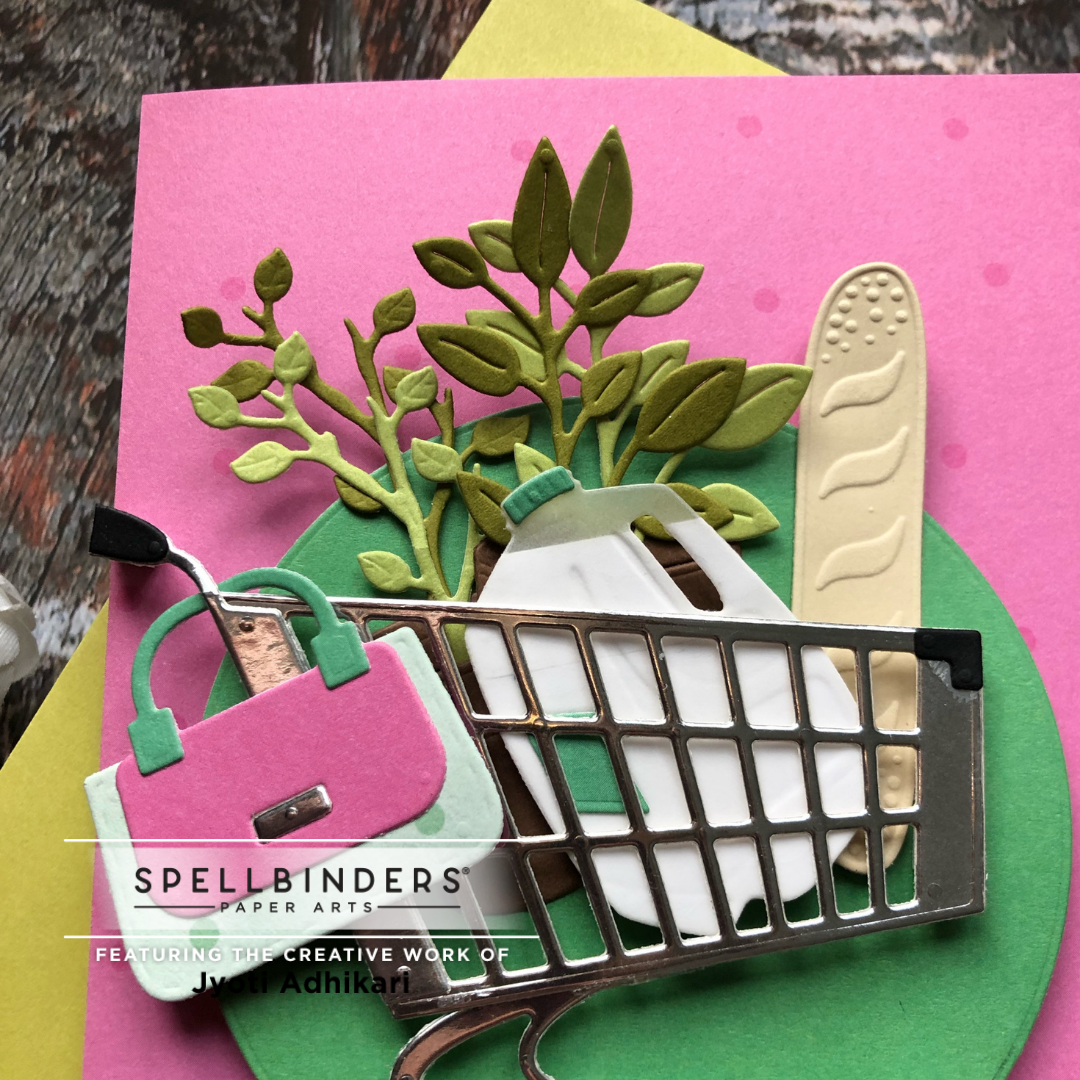 The details on these die cuts are so cool. You can see the puff marks on the bread and the grooves on the milk gallon. I cut the gallon with vellum and also with white. But I cut the top of the white part at an angle so it would look like milk when the gallon is tilted. And how cute that purse is.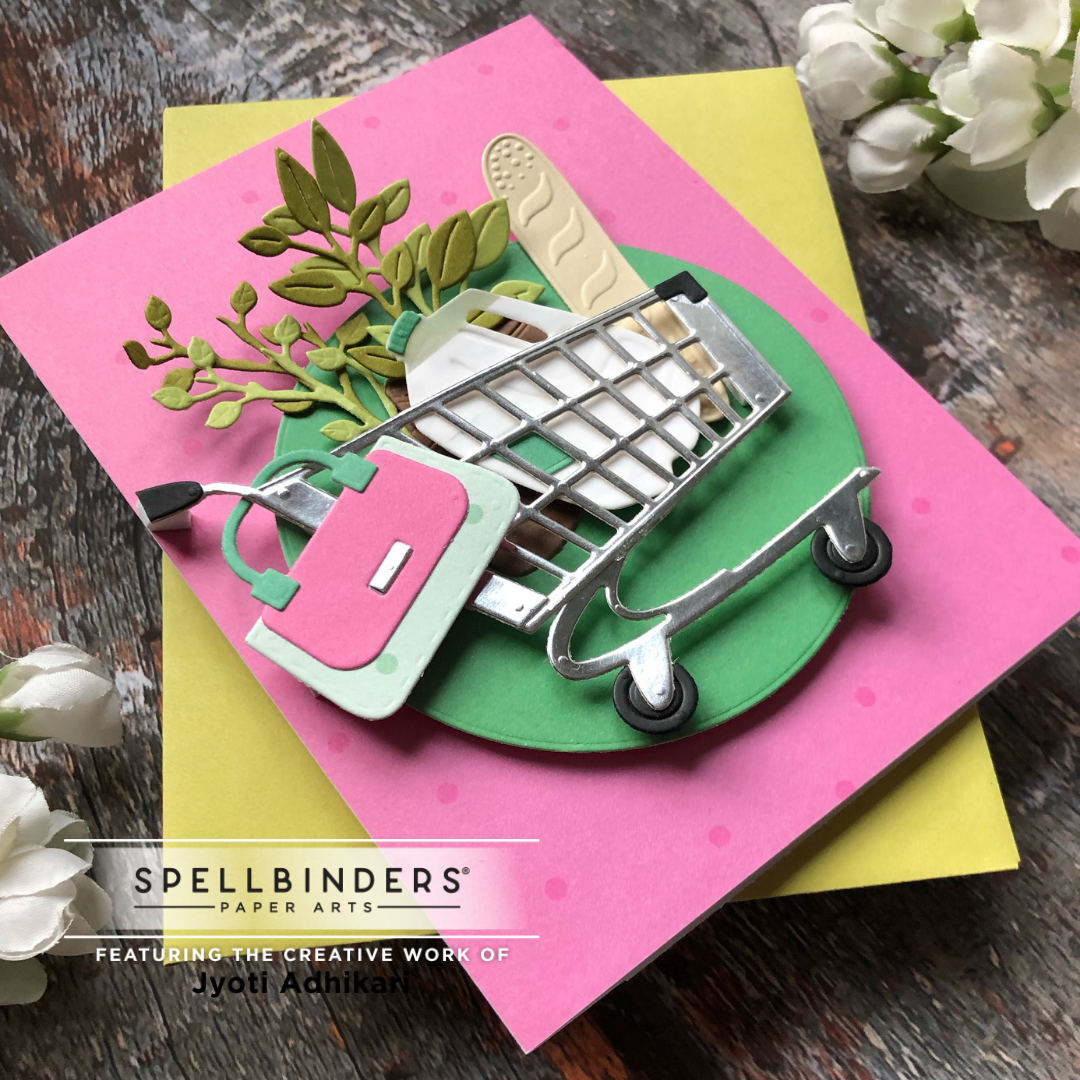 The pink dotted background is pattern paper. So is the green dotted paper on the purse. Behind the cart, I added a green die-cut circle for extra interest.
I finished this one without the sentiment too. But whenever I need a card for such occasions I can quickly print a strip of appropriate sentiment and add to it.
Hopefully I'm able to inspire you with my two fun cards.
Hugs,