Hello and welcome.
I have recently started this series of card-making challenge I call Jyoti is inspired by Pinterest on Instagram. Where I pick a picture I like from Pinterest and try to recreate that in the form of a handmade greeting card using the supplies I already own.
I loved the response I received from the 1st challenge. Only a few of my crafty friends on Instagram participated in my fun journey of inspiration and crated their version of cards from my Inspiration. But I thank each of you who even thought that was a fun idea.
I am presenting my second challenge in this series.
Here's my Card for today
Actually I have two cards I created with one watercolor background.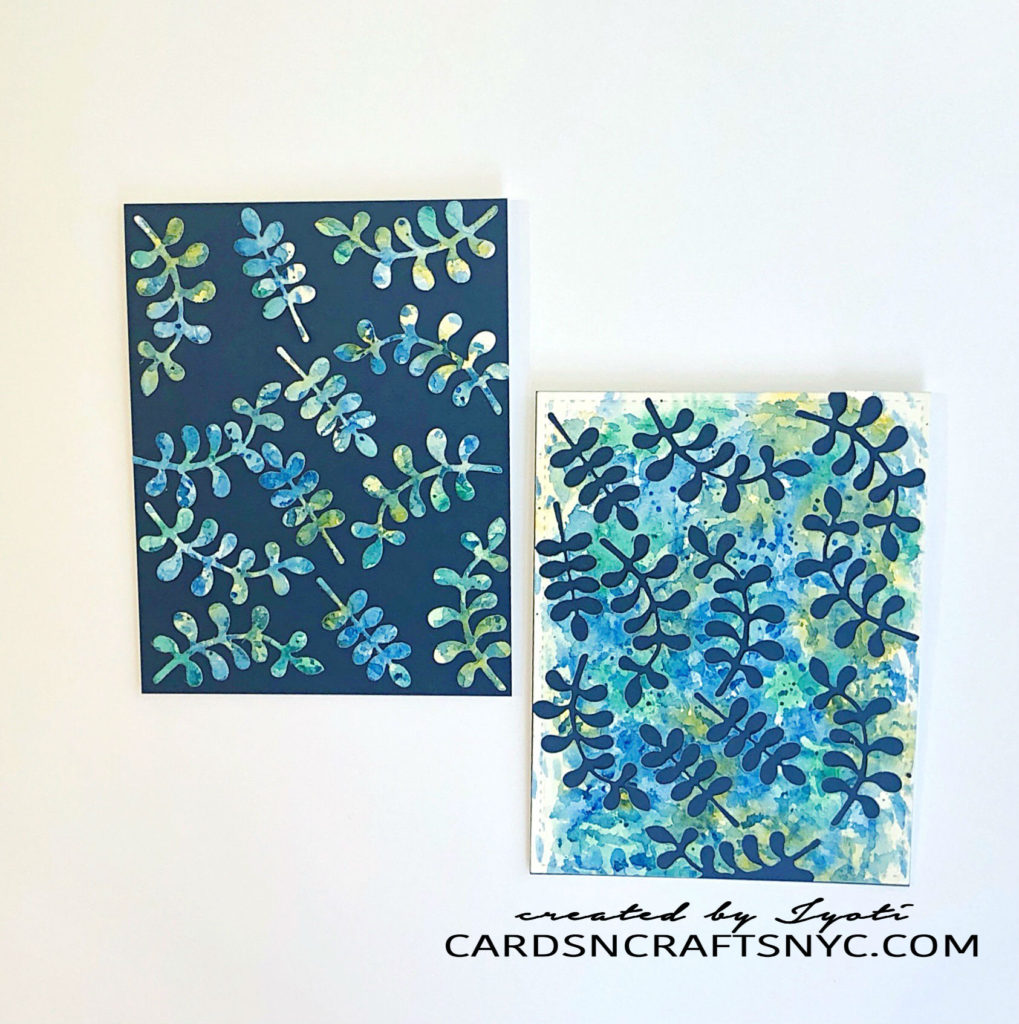 Inspiration:
The inspiration picture I picked for this challegne that I posted on my Instagram story is: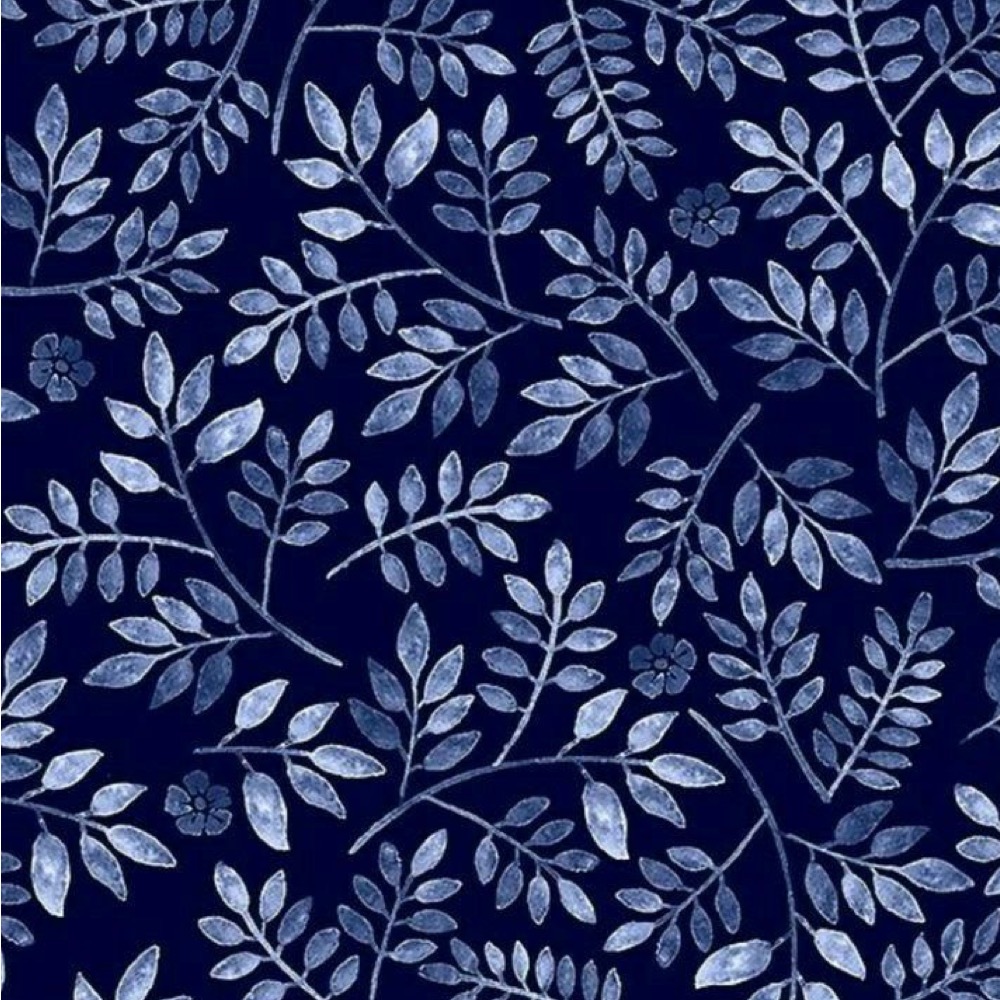 For this card I used Prima watercolors on a Strathmore watercolor paper panel using blues and greens. Layered the watercolors with splatters and random dots. Dried each layer completely before I proceeded with another layer on top. Finally I was happy with the result. Then I picked my leaf dies from Spellbinders Small and Large Dies of the Month. Arranged them on the watercolorded panel and cut it out using the Spellbinders Platinum Die Cutting Machine.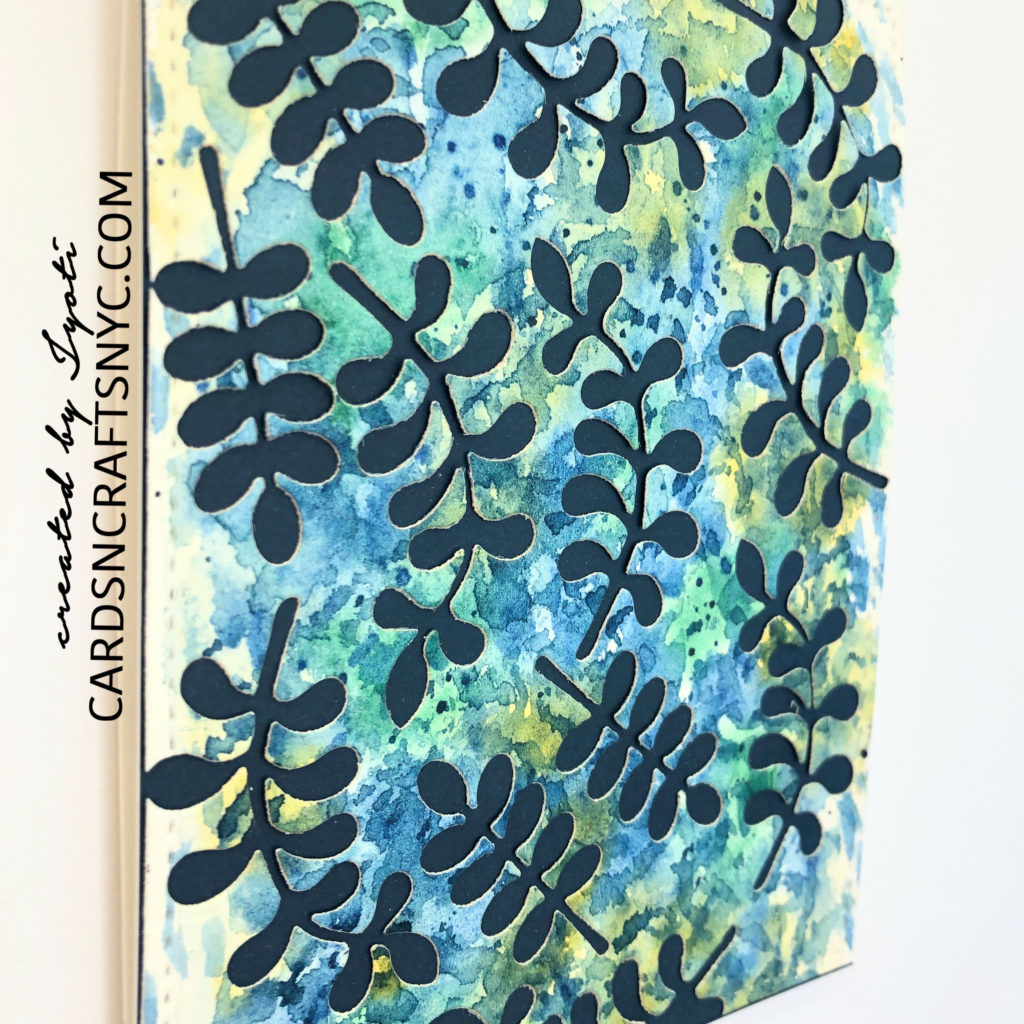 This first card is the negative piece after die cutting the leaves out of it. I didn't want it to go to waste. So I cut it with a stitched rectange die and turned it into a card. It turned out beautiful.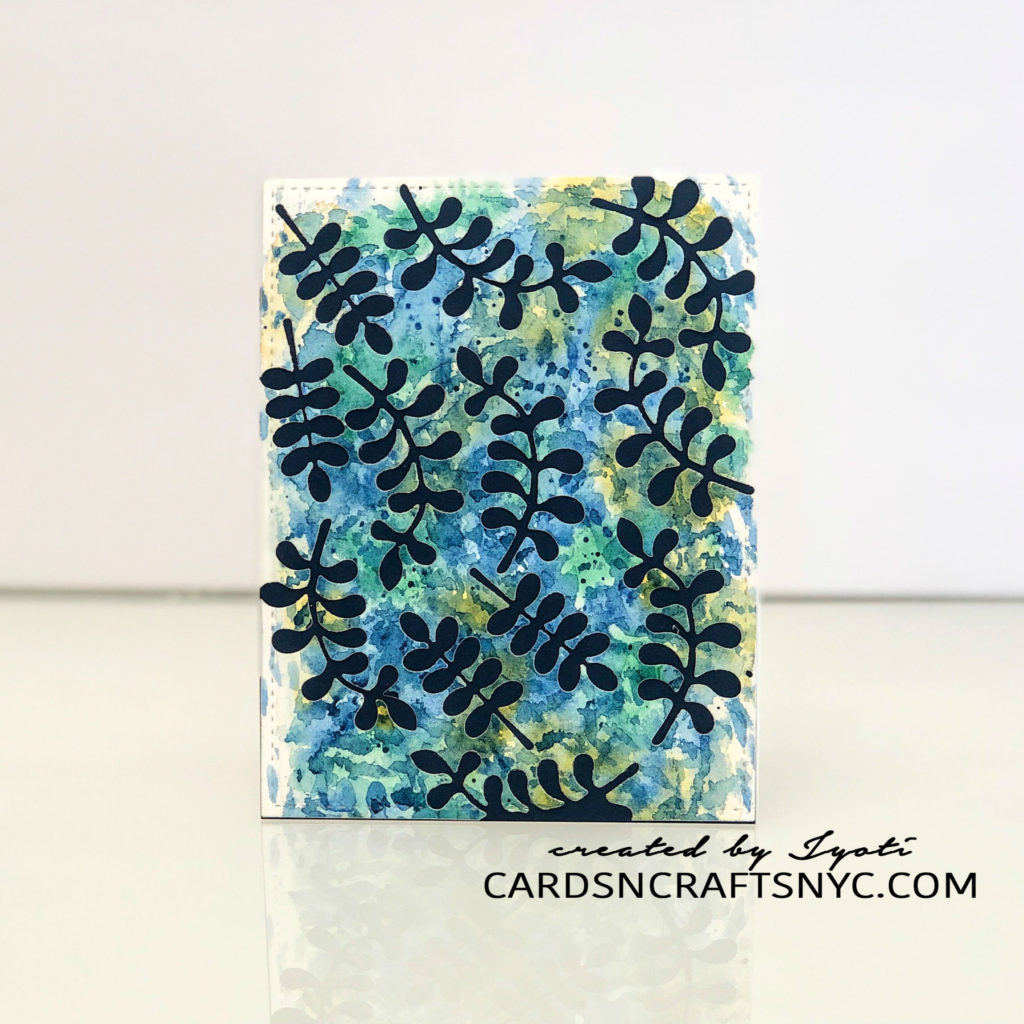 For the second card I arranged the die cut leaves on a 4 and a quarter by 5 and a half inches panel of navy card-stock from recollection.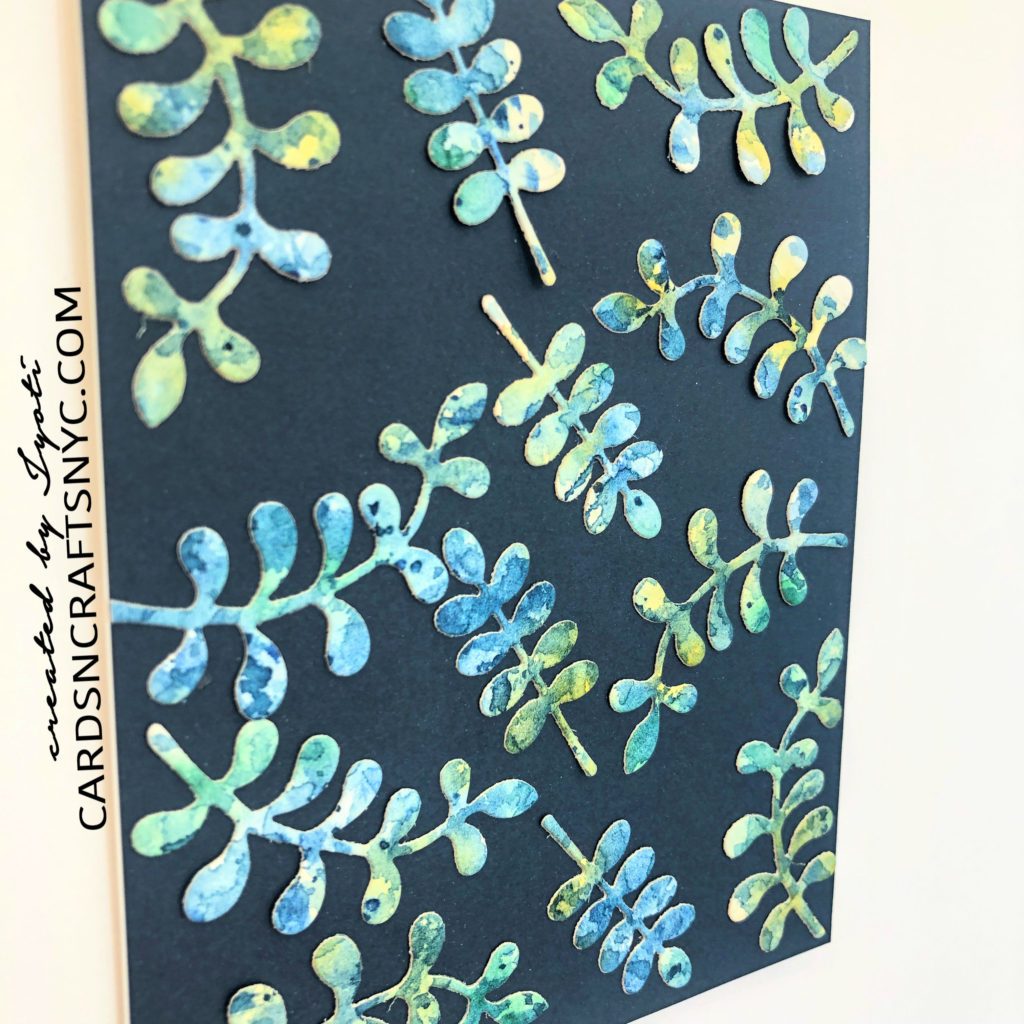 I loved how this turned out. As each leaf is different in color from each other it looks more organic. I loved how the die cuts just pop on the navy card-stock.
I did not put any sentiments or any embellishments on these cards. Because I like when you can add sentiments on cards as you need them.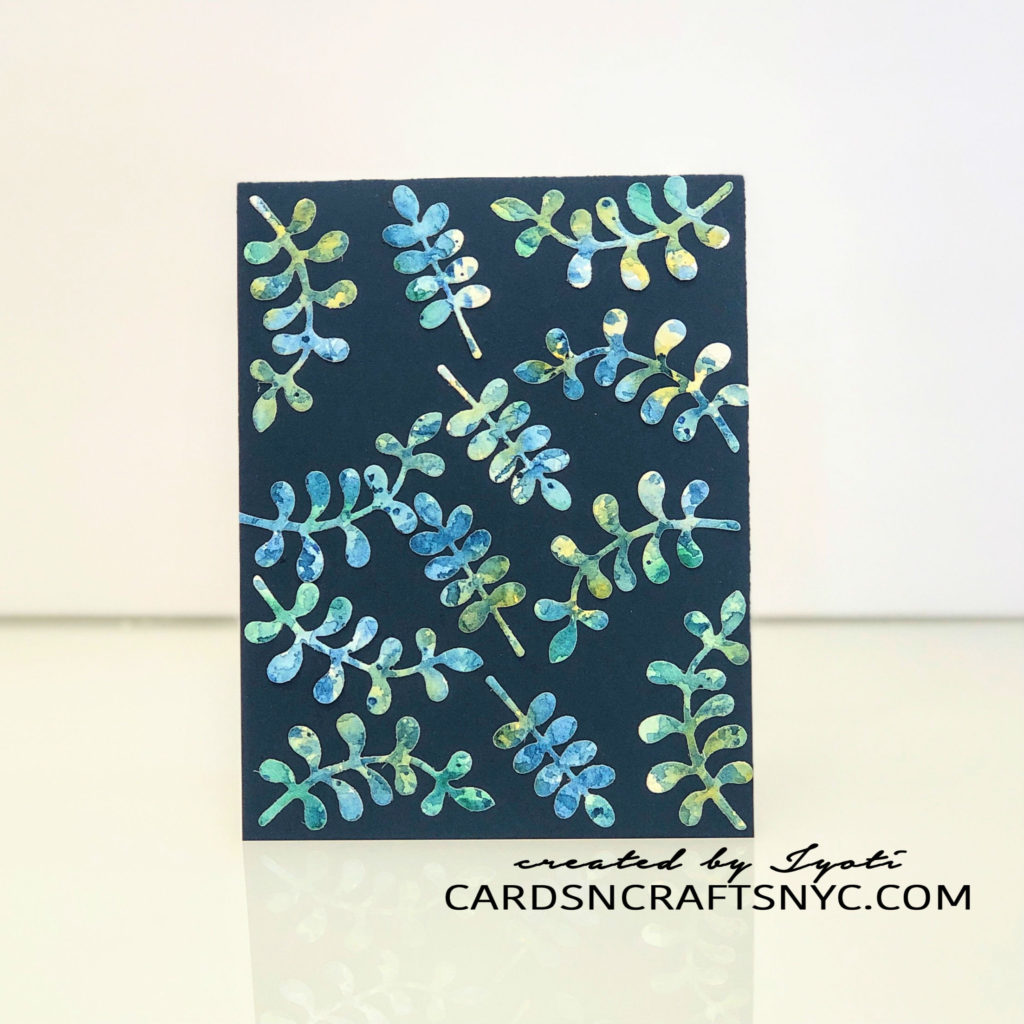 Finally these panels are attached to an A2 size top folding card bases make with Neenah Solar White 110 lb cardstock.
If you guys want to participate in my challenge please tag me in the social media. I would highly appreciate it.
If you are interested in the first inspiration I posted a few days ago here is a link to the post.
#JYOTIISINSPIREDBYPINTEREST Inspiration 1
Hugs
Jyoti