The holidays are a time for crafting magic, and this time, I've used the two products from MERRY AND BRIGHT COLLECTION from Spellbinders: ALL OCCASION BOW and PETITE BLOOMS AND SENTIMENTS dies to create a truly captivating card. This remarkable die set transforms into a grand, statement bow that gracefully fills the entire A2 card front. With green glitter and mirror card-stock for the bow, along with charming poinsettia flowers and leaves, this card becomes a symphony of festive elegance. Let's dive into the creative process, step by step.
A Bow that Steals the Show
The main focus of this card lies in the captivating bow, meticulously crafted using the Spellbinders ALL OCCASION BOW. This cleverly designed die set enables the creation of a large bow that effortlessly takes center stage on our card. To enhance its allure, I cut some pieces with glitter green card-stock from GLITZY GLITTER PACK from Memory Box. I then cut the stripes of the bow with teal mirror cards-stock from RAINBOW REFLECTIONS MIRROR PAD from Memory Box. Through careful assembly, a symphony of glitter and shimmer emerged, creating a mesmerizing bow.
Traditional Red and Green Poinsettias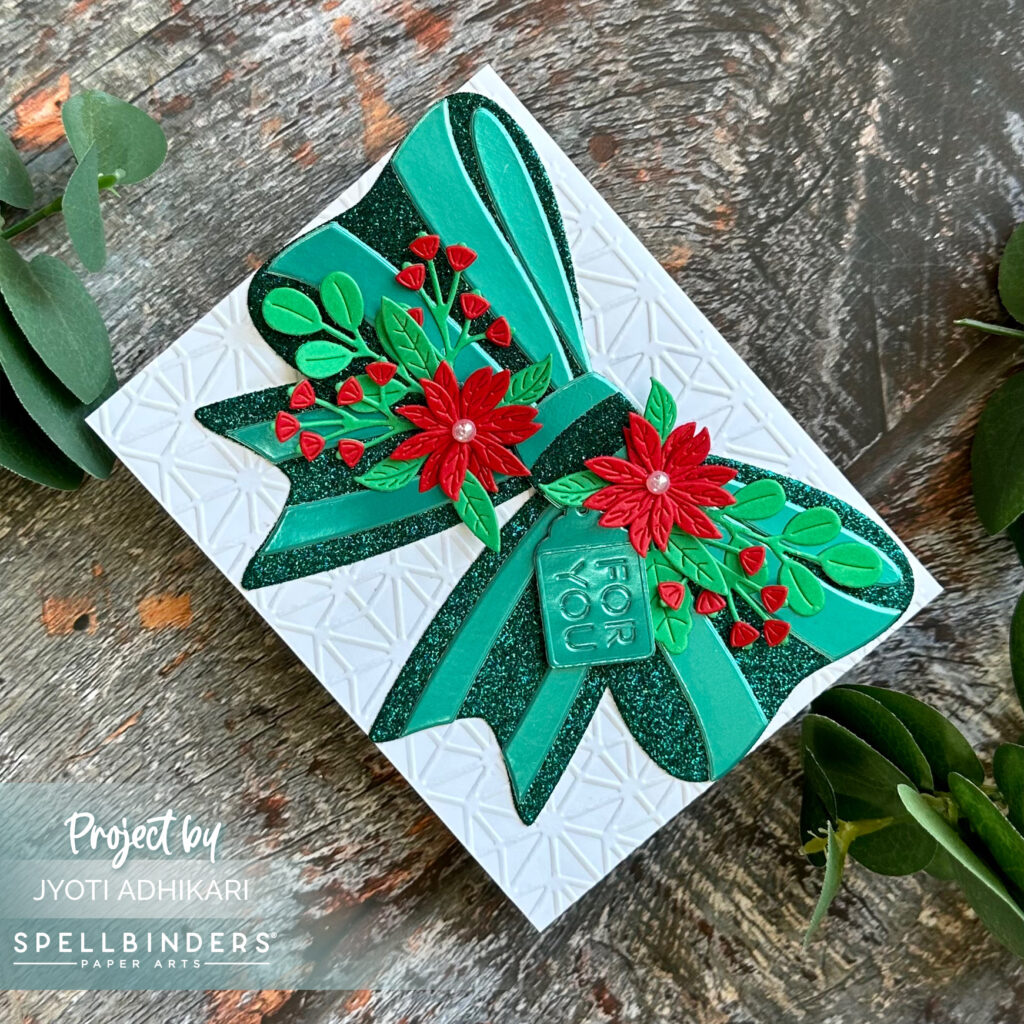 To further enhance its charm, I added dainty poinsettia flowers and leaves, creating a harmonious blend of elegance and holiday spirit. PETITE BLOOMS AND SENTIMENTS die consists of these delicate poinsettia flowers and leaves that is perfect to add on any holiday cards. It can be just an accent or can create a whole card front filled with these Christmas flowers.
A Starry Textured Backdrop
Having my MONOLINE STAR EMBOSSING FOLDER conveniently within reach from my previous project, I couldn't resist incorporating it into this card. I embossed the front of the card-base itself for added texture and interest.
Sentiments and Sparkling Jewels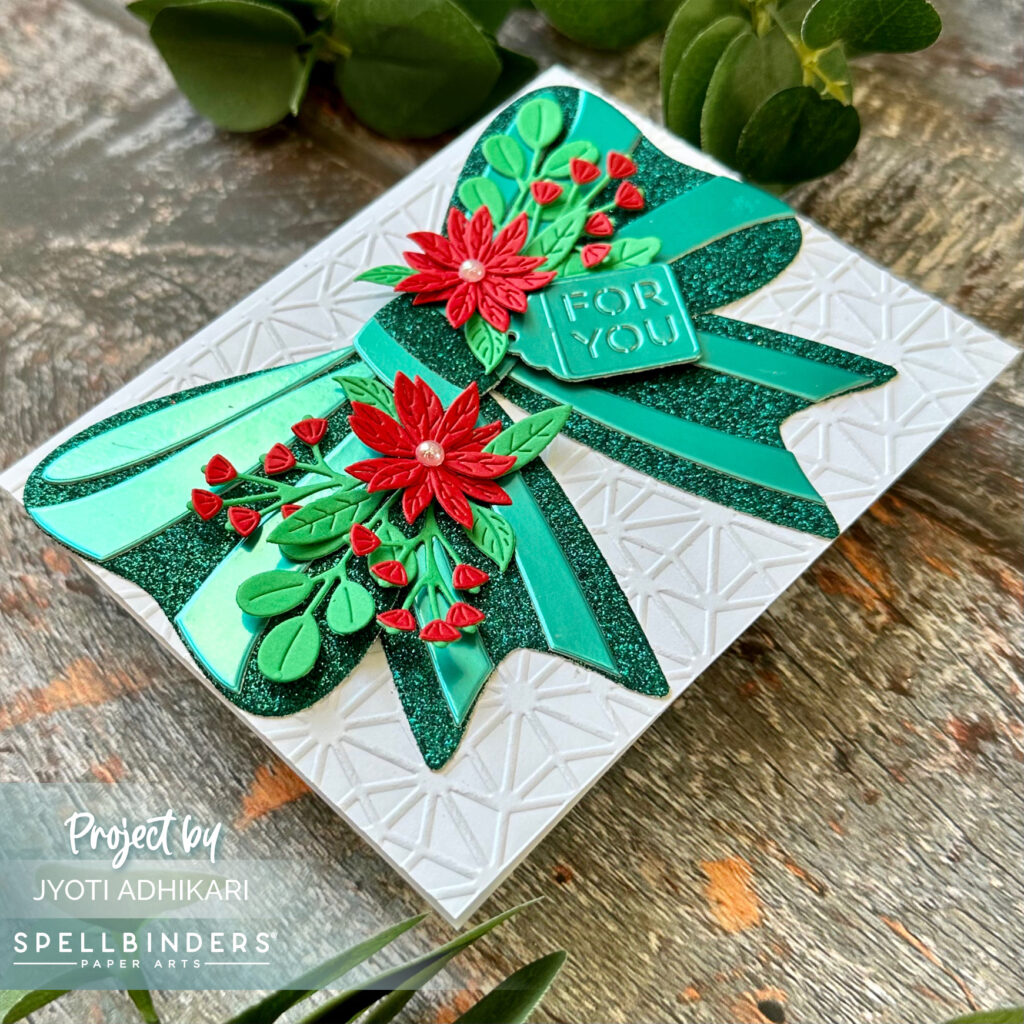 Uncover the heartfelt sentiment delivered by the "For You" tag from PETITE BLOOMS AND SENTIMENTS. As if it didn't have enough sparkle and shine I couldn't retain myself from reaching out for some gorgeous pearls for the center of the poinsettias. This completing this masterpiece of elegance and holiday allure.
This card embodies the essence of the holidays, blending elegance with festive charm. With a grand bow, poinsettia blossoms, and a starry background, it's a work of art that captures the magic of the season. Hope you feel inspired. Happy crafting!
Hugs,