Sometimes, the most elegant creations stem from simple beginnings. In today's blog post, I'm thrilled to share the story of a card that brings the charm of the NORDIC FLOURISH BACKGROUND CRAFT DIE to life. With intricate details, unexpected ink blending, and a touch of hot foil magic, this card is an example of unique elegance. Join me as we delve into the step-by-step process behind this exquisite creation.
The Nordic Flourish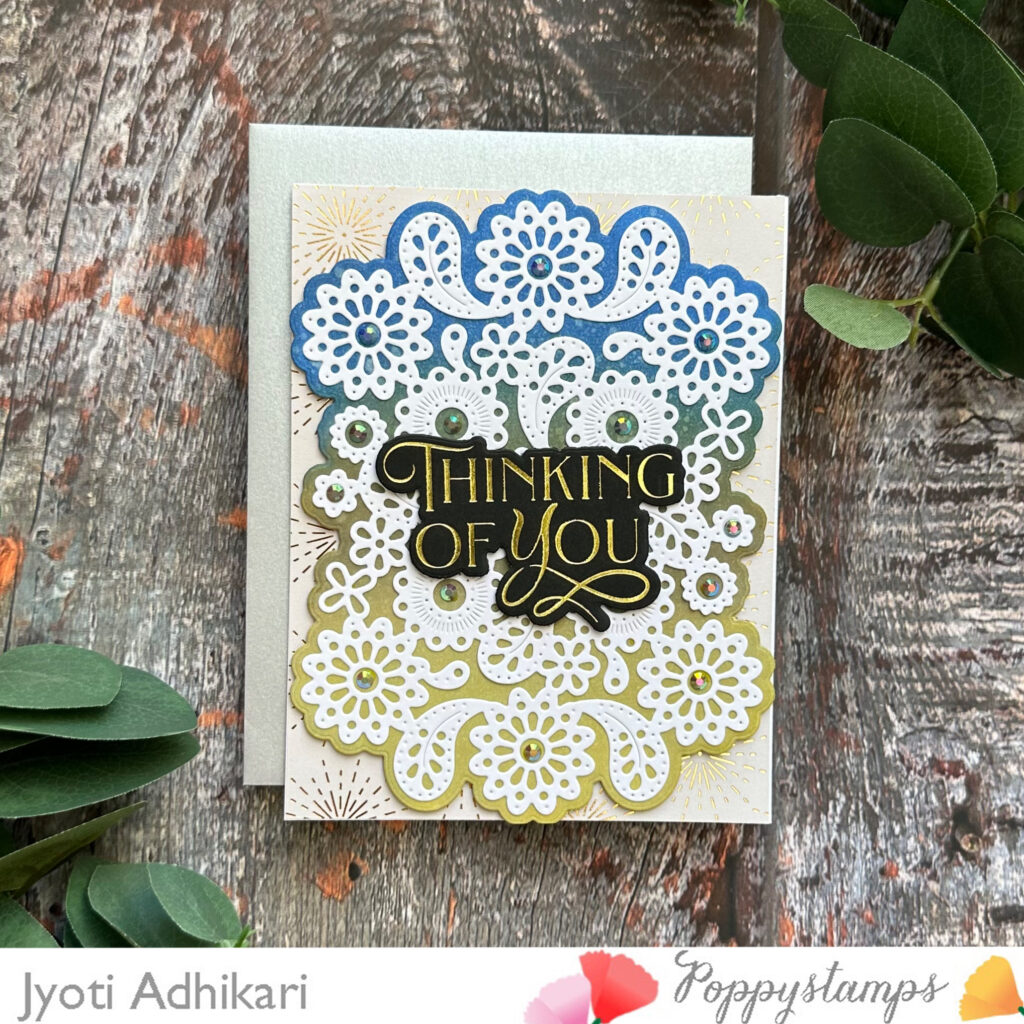 Our crafting journey begins with the NORDIC FLOURISH BACKGROUND CRAFT DIE, a two-piece die set that holds endless creative possibilities. One piece beautifully cuts the Nordic flourish design, while the other crafts the outline of the entire flourish as a background layer.
Both pieces were carefully die-cut from white card-stock, setting the stage for an artful combination of details and color.
Unexpected Ink Blending Harmony
While the flourish design remained in its pristine white, I treated the background layer to a surprising and captivating transformation. Ink blending graced by three Distressed Oxide inks in a color combination that felt unconventional. Salty Ocean, Forest Moss and Crushed Olive.
This uncharted palette, though initially unexpected, blossomed into a unique and elegant harmony. To add a touch of sparkle, I sprayed it with shimmer spray, making the background layer glisten with enchantment.
A Foiled Pattern Paper Background
To further elevate the card, a foiled pattern paper from the POINSETTIA PLAID 6 BY 6 PACK was chosen to create the card's backdrop. I cut the pattern paper to fit the card front on an A2 card base. Even though most of this pattern paper is covered with the flourish die cut, it added a touch of luxury to the overall design.
A Heartfelt Greeting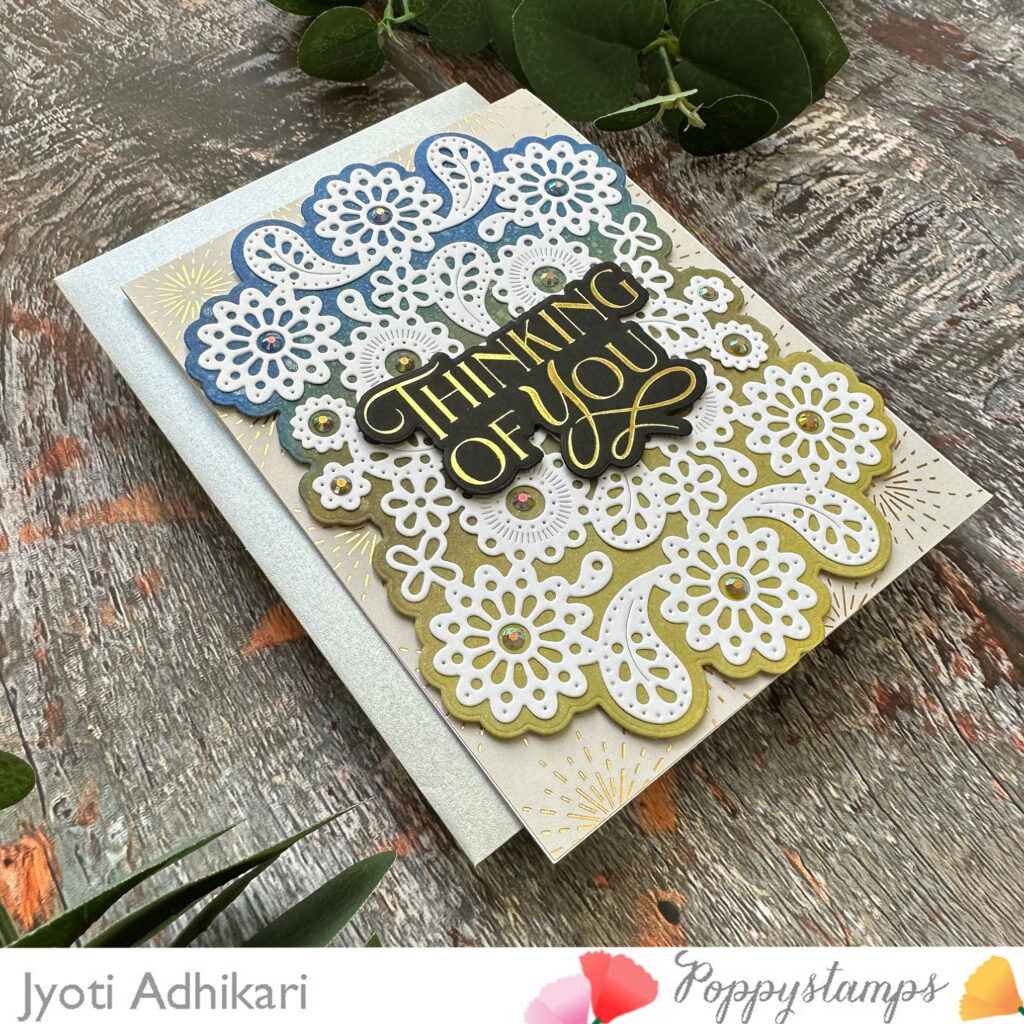 For the card's sentiment, a "thinking of you" message was selected. This sentiment came from YOU ARE AMAZING POE SCRIPT GREETING HOT FOIL PLATE AND DIES. The sentiment was foiled onto black card-stock using gold hot foil, adding a touch of elegance and sophistication.
Bringing It All Together
With the intricacy of the die, the unexpected choice of ink-blended colors, and the foiled sentiment, this card effortlessly marries uniqueness with elegance. Assembling the card was a breeze. First the pattern paper background added with glue.Then the flourish and its background layer held in place with foam tape on the card's center. The foiled sentiment was then added to the center, completing this masterpiece of a card.
And there you have it—a card that effortlessly combines the charm of Nordic design with the allure of unexpected colors, creating a unique yet elegant way to send heartfelt thoughts. Sometimes, it's the simplest of cards that leave the most lasting impressions.
Hugs.