Are you ready to be whisked away into a world of whimsical delight? I've got something truly enchanting to share with you today – a delightful trio of cards created using the captivating NUTCRACKER SWEET COLLECTION from Spellbinders. If you're a fan of ballet, whimsical designs, nutcracker characters and the magic of the holiday season, these products are bound to steal your heart.
Ballet Elegance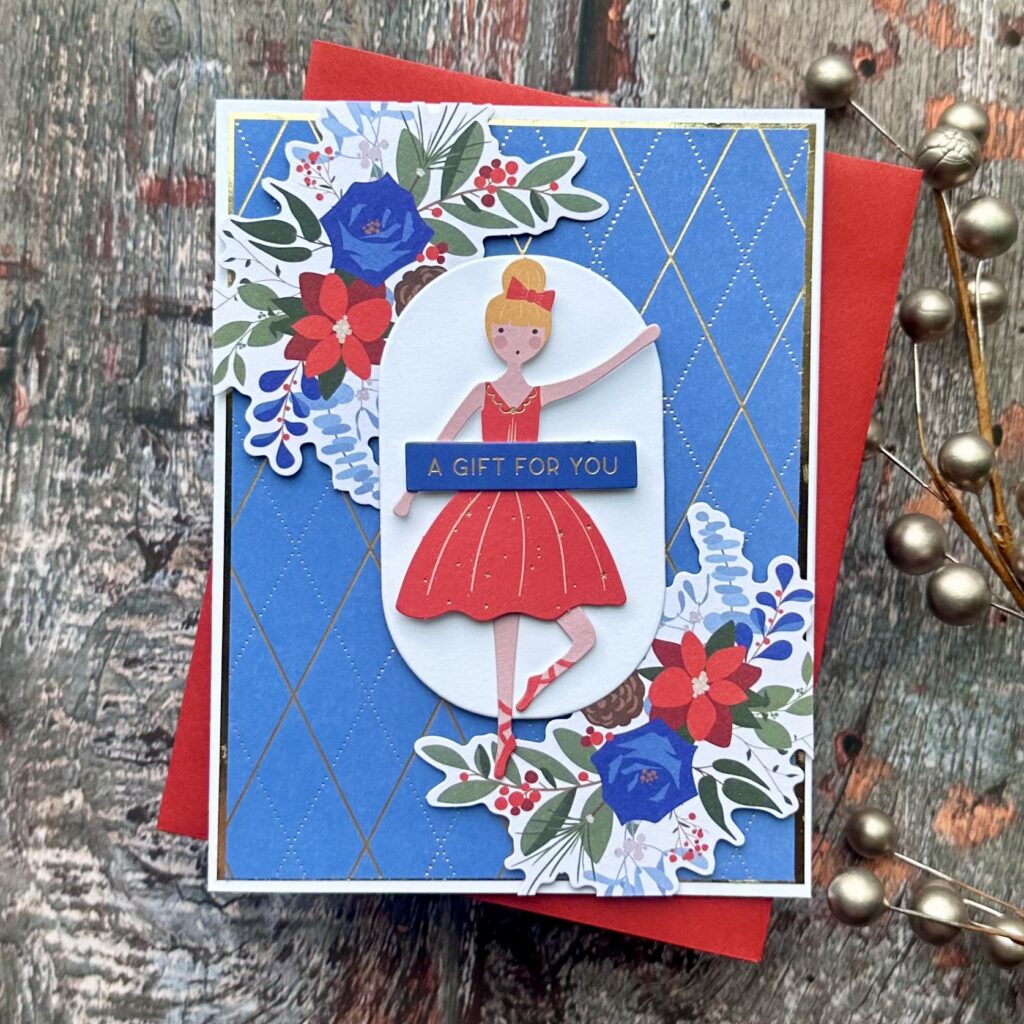 For my first act, I present the "Ballet Elegance" card. The stage is set with a mesmerizing blue pattern paper from the NUTCRACKER BALLET PAPER PAD. Framed by a border of mirror gold cardstock, this card exudes opulence. But the true star of the show? A graceful ballerina from the NUTCRACKER BALLET PRINTED DIE CUTS. With a clever design that allows her legs to sway, she's the centerpiece of this card. And let's not forget the sentiment – "a gift for you" – a perfect match for this graceful ballerina.
Christmas Ornaments Symphony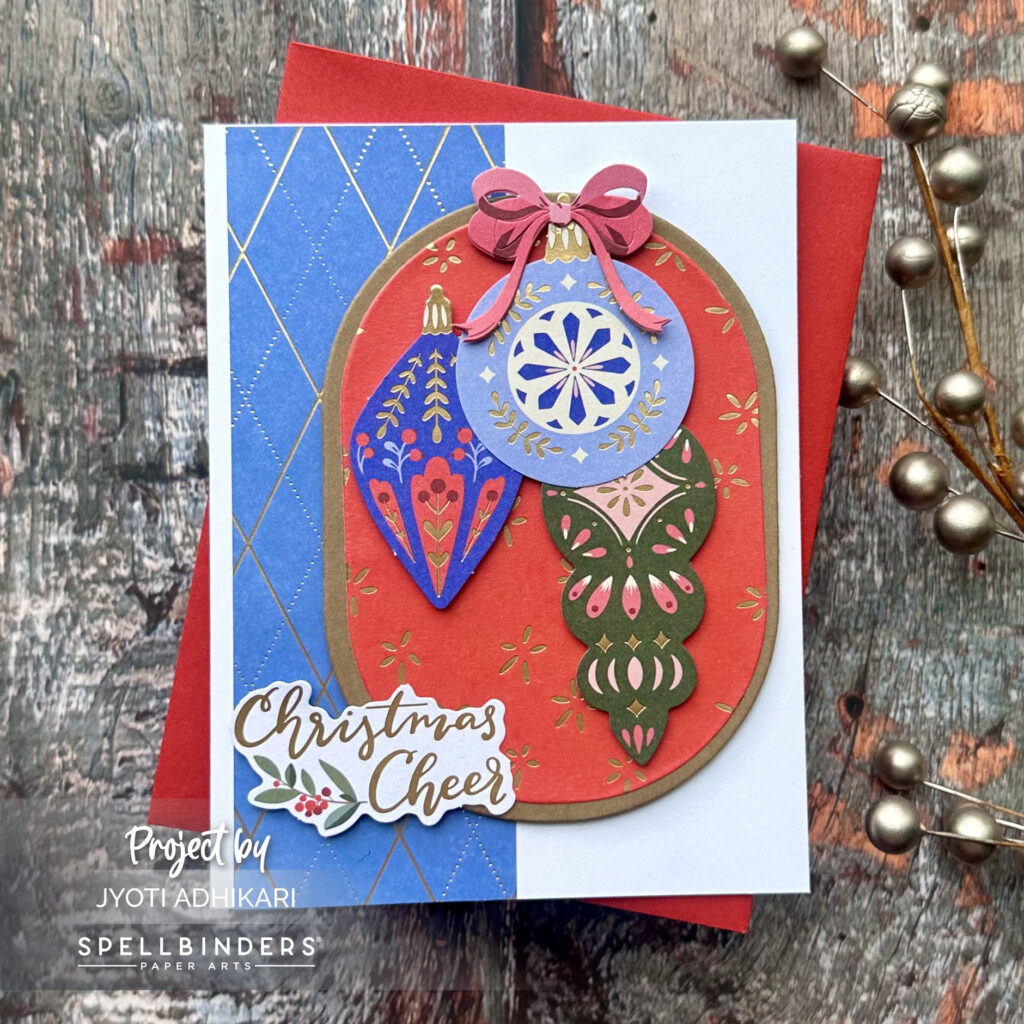 In the second act, the "Christmas Ornaments Symphony" card takes center stage. The blue leftover pattern paper strip from the first card reprises its role, accompanied by a striking red oval created with the STYLISH OVAL ETCHED DIE. Three charming Christmas ornaments, also from the NUTCRACKER BALLET PRINTED DIE CUTS, placed across the oval. And who could resist the allure of a perfectly tied bow? The sentiment "Christmas Cheer" graces the scene, adding the final touch to this harmonious composition.
Nutcracker Magic
The final act of my card ballet is the "Nutcracker Magic" card. This time, a Nutcracker-themed pattern paper captures the essence of the season. A strip of red pattern paper, destined for a different purpose, finds its place here, matted with a white card-stock, adding a touch of flair. A craft card-stock oval holds a whimsical Nutcracker Chipboard Sticker and a handful of presents, courtesy of NUTCRACKER CHIPBOARD STICKERS. And what's a magical performance without the right sentiment? "It's the most wonderful time of the year" reminds us of the joyous season ahead.
These cards prove that creativity knows no bounds. With just three pattern papers, some die cuts, and a sprinkle of chipboard stickers, a symphony of beauty unfolds. The NUTCRACKER SWEET COLLECTION from Spellbinders brings together elegant colors, intricate designs, and a touch of whimsy to inspire endless crafting possibilities. The best part? There's plenty more where these came from, ensuring that your creative journey continues beyond the spotlight.
So, dear reader, if you're ready to let your creativity pirouette, dive into the Nutcracker Sweet collection. Craft your own stories, one card at a time, and watch the magic unfold. After all, every masterpiece begins with a single step – or in this case, a single card.
Brace yourself for a journey into Nutcracker Sweet Collection's enchanting world – where ballet meets holiday magic. Create your own story today!
Hugs,