Hello Everyone.
Today I have two cards to share with you. I created these cards using the latest release by Rachel Vass Designs called Doodle Flowers. It's a beautiful stamp for someone who likes to color.
First Card
The Focus
For my first card, I colored these flowers in Copics. I decided on the purple and green combination for the flowers I started coloring the center with dark purple and shaded with a lighter shade on the outside. Blending the purple with the green was a little tough but I managed to create a smooth blend. The outside of the petals I wanted it darker green shade.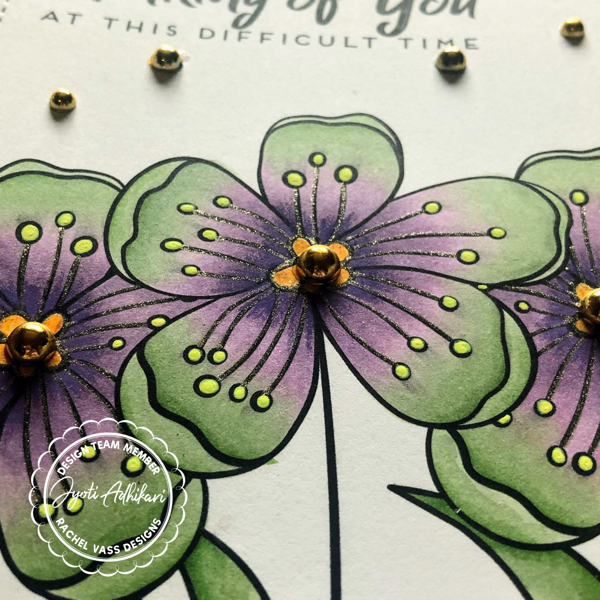 This is almost a one layer card. But I wanted something fun and not so simple. So I traced the center of the flower with my sparkly silver gel pen. Added some gold pearls to finish off this card.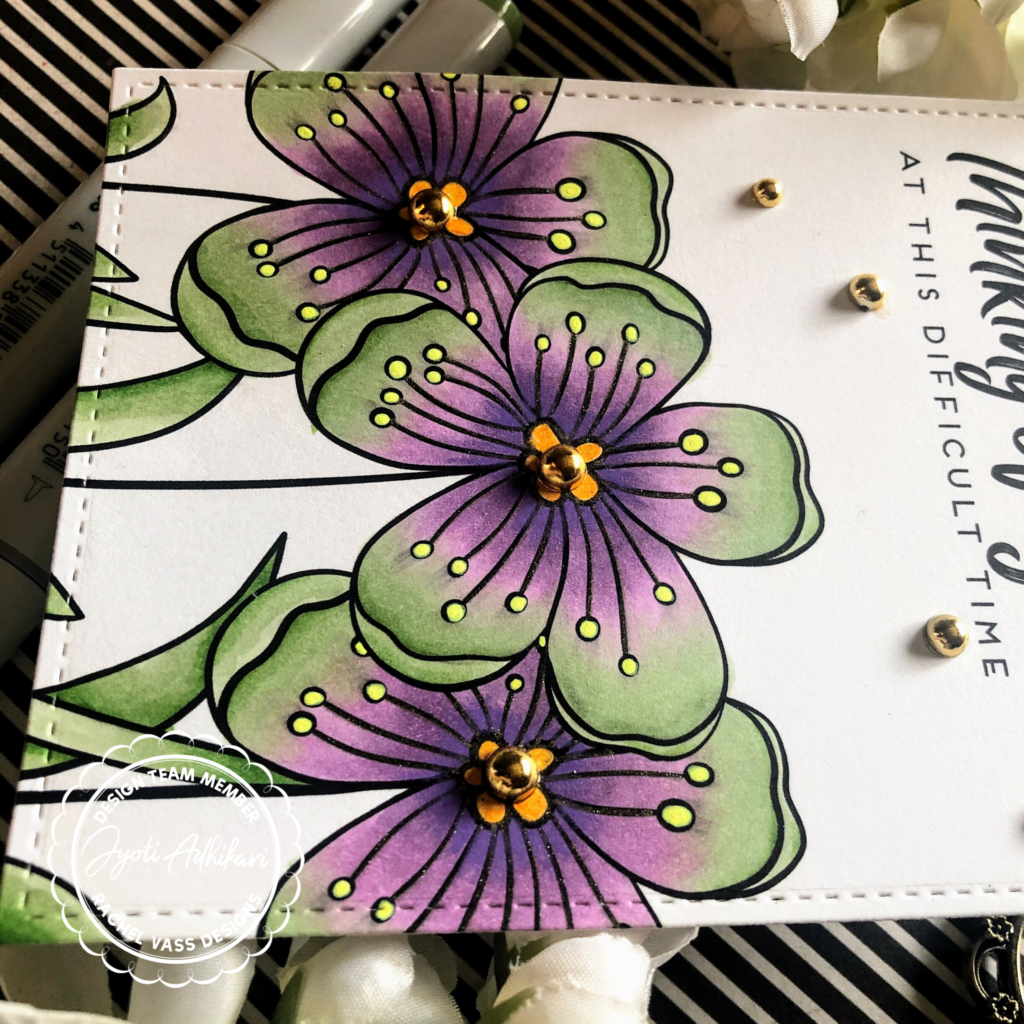 The Second Card
The Focus
For the focal image of this card I just wanted a simple ink blended look. I didn't want to spend a lot of time coloring these images. Not because it isn't fun to color these beautiful images, but because I wanted this one to be a quick card.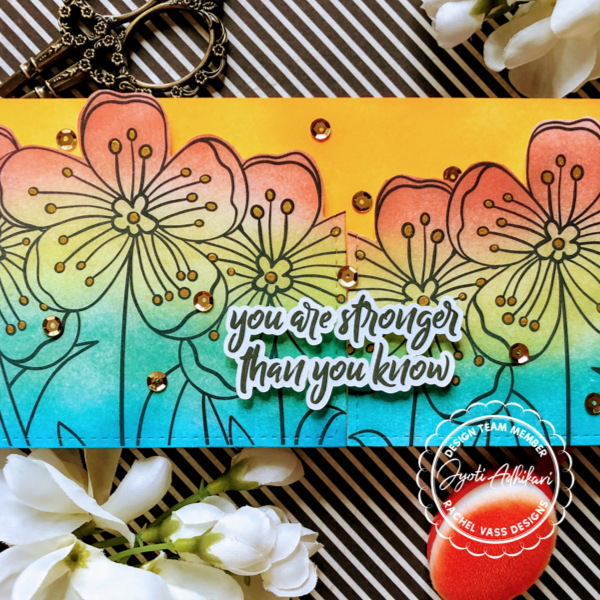 I started ink blending the image with distressed oxide inks in colors Abandoned Coral, Squeezed Lemonade, Twisted Citron, Peacock Feathers, and Broken China in almost rainbow colors. Then I used a metallic watercolor in color gold carefully painted the stamens with it to give it a sparkly look.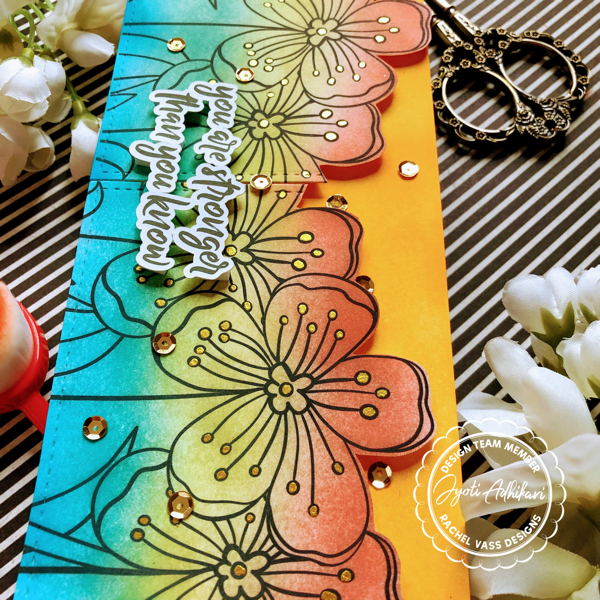 I actually intended to make a fun fold card with these images were a little too big for that design I adhered with some foam tape one nest to another on a slimline card base again blended with distressed oxide ink in color Wild Honey.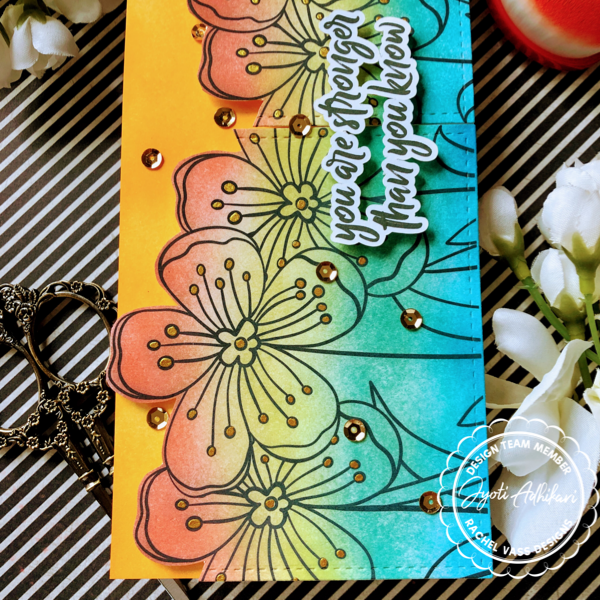 Finally, I finished off the card with some gold sequins adhered with the help of art glitter glue.
I hope you liked these cards and get inspired to create something like this. Tag me on social media if you create something similar. I would like to see what you come up with.
Let me know in the comment how you like it.
Hugs
Jyoti