Hello crafty friends, welcome! This blog post might be way overdue, but it's filled with crafting wonder using Spellbinders' BetterPress system and the delightful BETTERPRESS CHRISTMAS COLLECTION. As I embarked on this creative journey, I couldn't help but fall in love with the BetterPress system's ability to create breathtaking impressions on cotton card-stock. It's a crafting tool that welcomes beginners and experts alike, offering flawless results every time. Join me as I share the stories of three unique cards, each brought to life using BetterPress magic.
Holly Tree Ink Blended Elegance
My first BetterPress adventure featured the enchanting HOLLY TREE PRESS PLATE AND DIE SET. The intricate design undoubtedly impressed effortlessly on PORCELAIN BETTERPRESS A2 COTTON CARD PANEL using black ink from REGAL TONES BETTERPRESS INK MINI SET. I couldn't resist adding a touch of color. Using ink blending, I applied green from the bottom and blue from the top, creating a stunning gradient effect in the center, leaving the circle light.
A circular space within the press plate held the sentiment "merry and bright," which is from the same press plate. I sprayed some shimmer spray over the ink blended background for extra sparkle. The entire panel found its place on an A2 card base, completing a card that radiated Christmas cheer.
Christmas Greetings in Watercolor
For my second creation, the CHRISTMAS GREETINGS PRESS PLATE AND DIE SET took center stage. The sentiment "Christmas greetings" adorned the top left corner, adding a touch of elegance. To bring this design to life, I turned to BISQUE BETTERPRESS A2 COTTON CARD PANEL and black ink. I opted to try watercolor to color my image. However, the cotton paper absorbed the colors quickly, posing a challenge for my beginner watercoloring skills.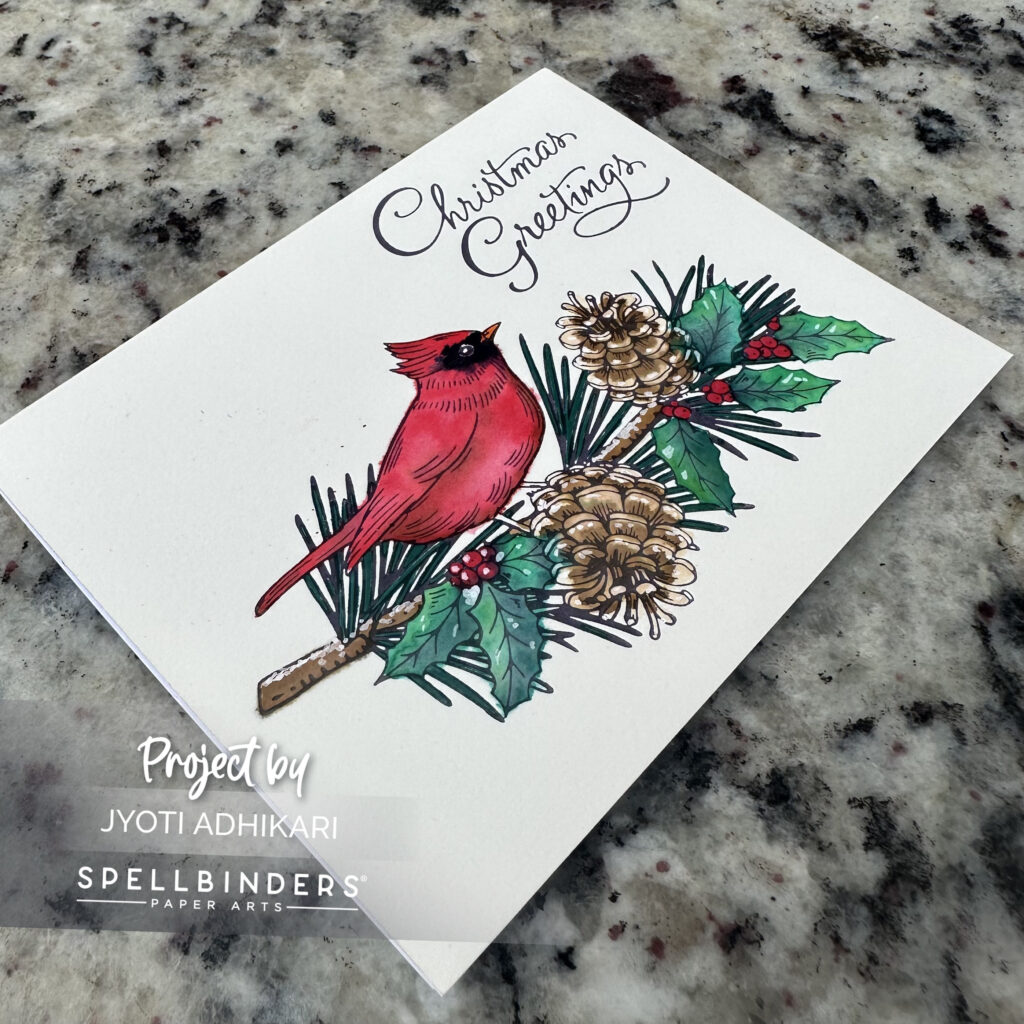 Anyhow, I carefully colored the leaves, pines, and the charming bird, creating a picturesque scene. The finished panel gracefully found its place on an A2 card base, sending warm Christmas wishes.
Joyeux Noel In Subtle Hues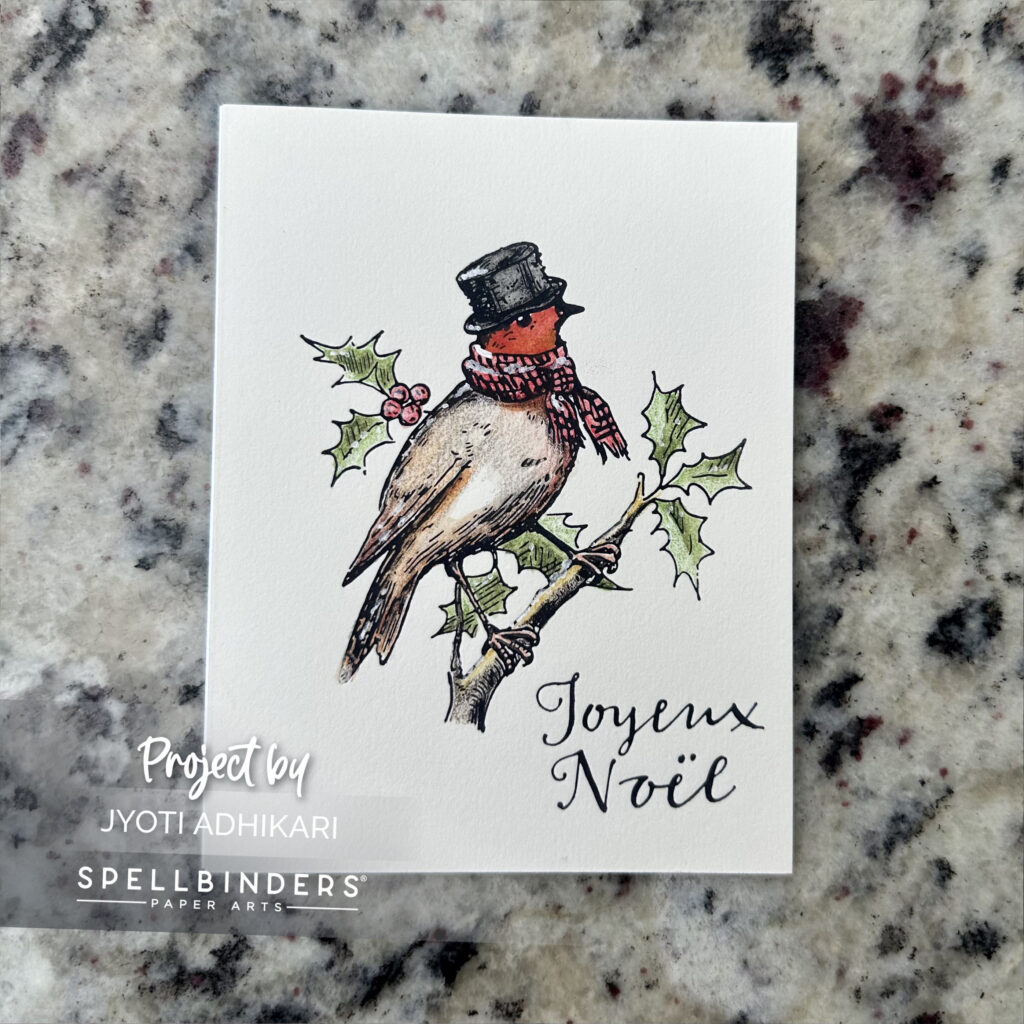 The third card in this BetterPress trilogy featured the JOYEUX NOEL PRESS PLATE AND DIE SET, and for this one, I chose PEBBLE BETTERPRESS A2 CARD PANEL. Exploring a different technique, I reached for Inktense pencils. With a hint of color, I scribbled my desired shades onto the paper and gently blended them with a wet paintbrush.
What I adored about this card was the subtle and elegant coloring effect. With this technique the indentation from the BetterPress remained crisp, and blending color challenges. It was a lesson in finding the right balance of color medium and technique that worked for me.
This card was my favorite out of the three.
As I reflect on these three cards, I'm reminded of the versatility of BetterPress and the joy of crafting. Each card was a testament to learning, experimenting, while embracing the magic of Christmas. While my journey had its ups and downs, it was a reminder that in crafting, as in life, every experience adds to the beauty of the final result. Here's to many more BetterPress adventures and the enchantment of crafting!
Hugs,