Hello everyone!
Today I am sharing a card I created using Rachel Vass release called circle of hope.
For this card I had this idea with a Lot of layers and lot of dimension.
The Focus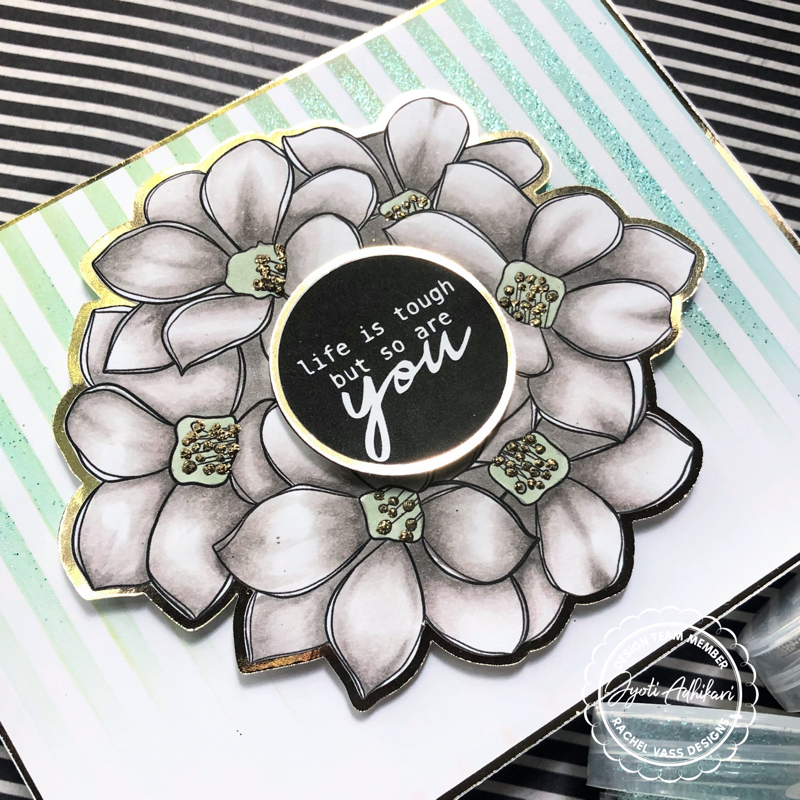 For the Main focus of the card the floral image was one layer matted with a golden card-stock layered with slightly bigger than the floral image itself.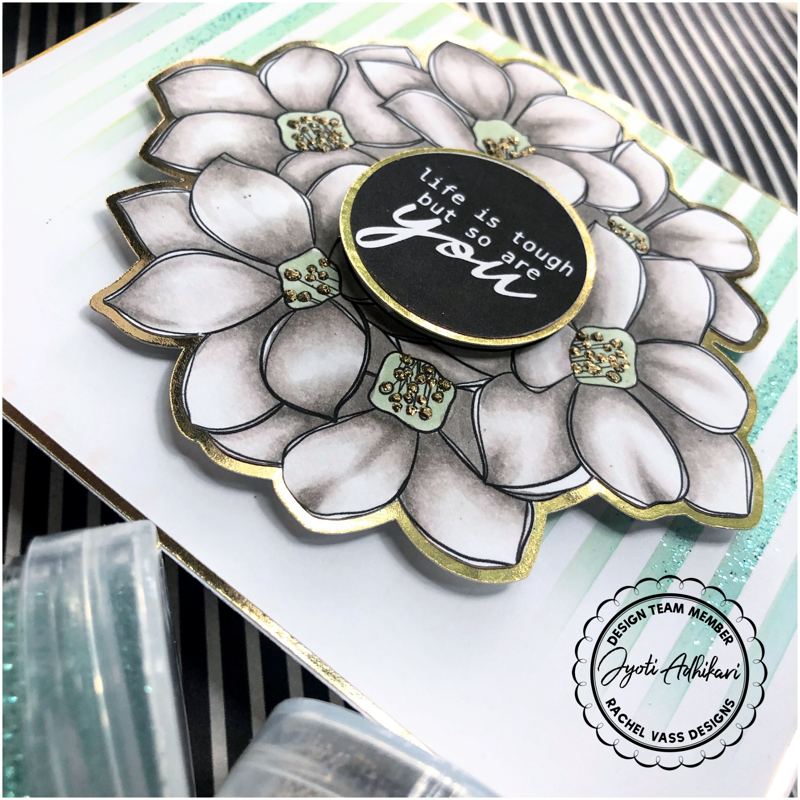 I colored the flower with Coppic markers in the warm grays. The darkest shade was double five then W2 and then blended with W00. I wanted the flower to be a neutral shade because there was a lot going on on this card design already.
The center of the flower was colored using the COPIC marker that matches the background and dotted the stamen with a gel pen and embossed with gold embossing powder.
The Sentiment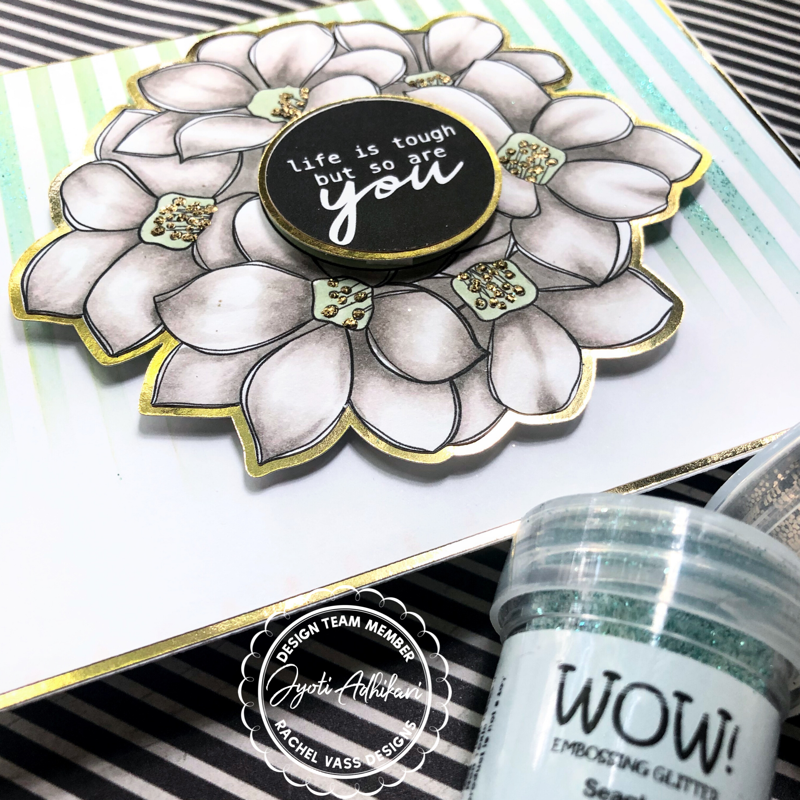 The sentiment on this card was another layer again baked with a layer of golden card stock. The sentiment that says life is tough but so are you is converted into white on back black.
I have a video explaining how I do that.
The Background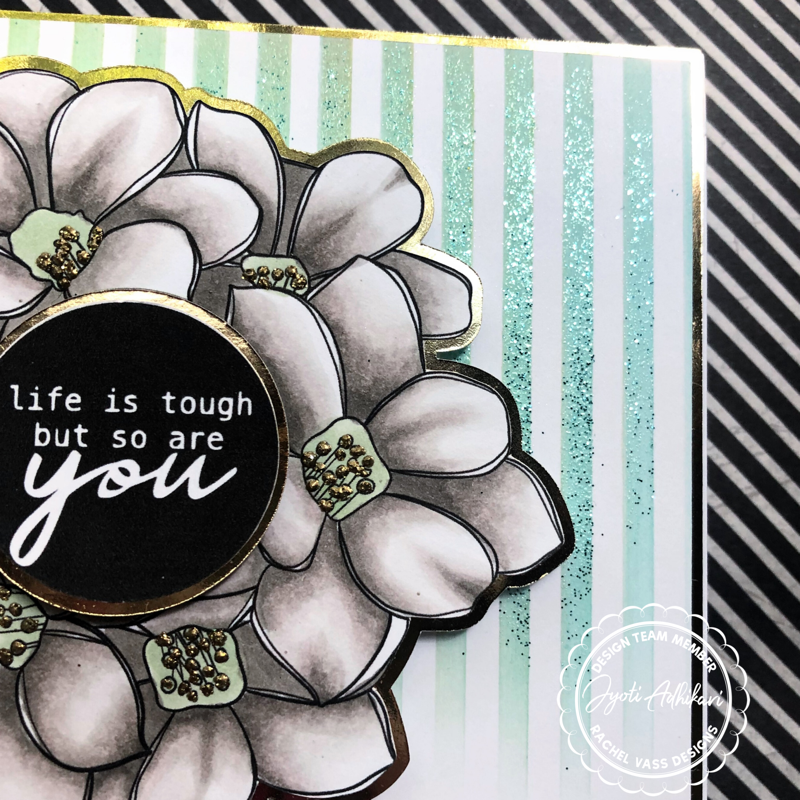 For the background of this card I decided do use a stencil with distressed oxide ink. The stencil I picked for this was from Altenew and the ink I used was tumbled glass. My stencil had a little yellow from the last time I used which I forgot to clean. That made the stenciling a little bit greenish shade. Then I sprinkled some embossing powder with the help of my fingers. The embossing powder I used was Seaglass from Wow embossing.
The background piece was again layered with a gold card stock.
I usually design my card layout silhouette studio. That makes it easier for me to size the image perfectly and create cutlines around the images and matting layers which are slightly bigger than the images.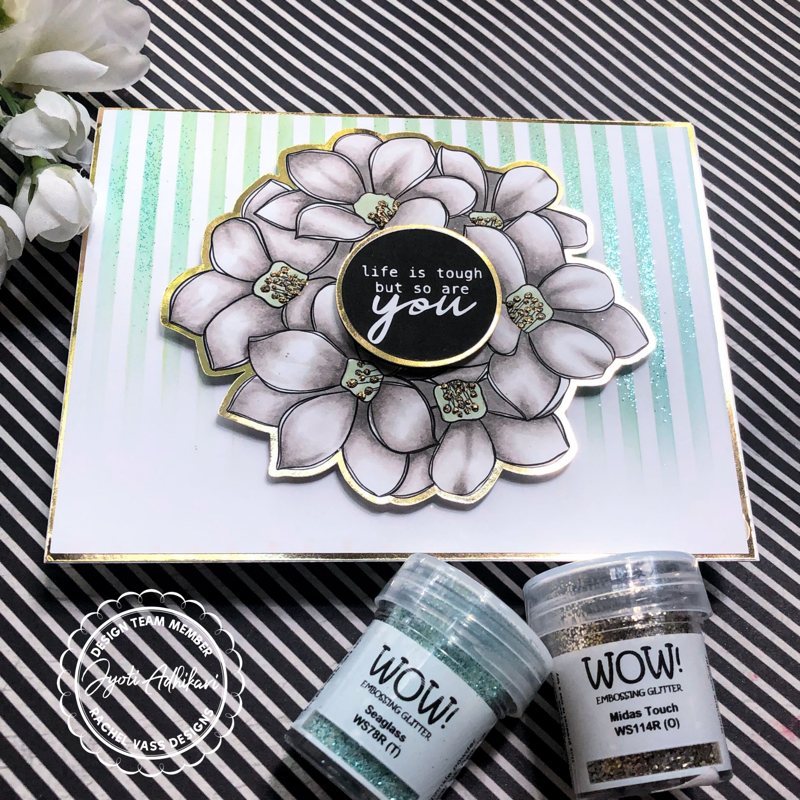 I then adhered everything on a top folding landscape A2 card base.
This completed my card. Hope this inspires you.
Hugs
Jyoti