Today I am sharing some fun interactive shutter cards. I'm a huge fan of interactive cards. In the past I have even tried creating my own simple interactive features on projects. But when you have a special die that does all the work for you, it becomes effortless. I am grateful for Spellbinders for sending me these fun interactive shutter die collection.
Hello Everyone!
Today I am sharing three projects with you featuring Spellbinder's Garden Shutter Collection by Becca Feeken. I chose to play with three of their latest release.
So without further ado, let me show you what I created.
My First Card
This first card features the Daisy Delight Garden Shutters A2 Card Base Etched Dies from Garden Shutters Collection by Becca Feeken. And here it is.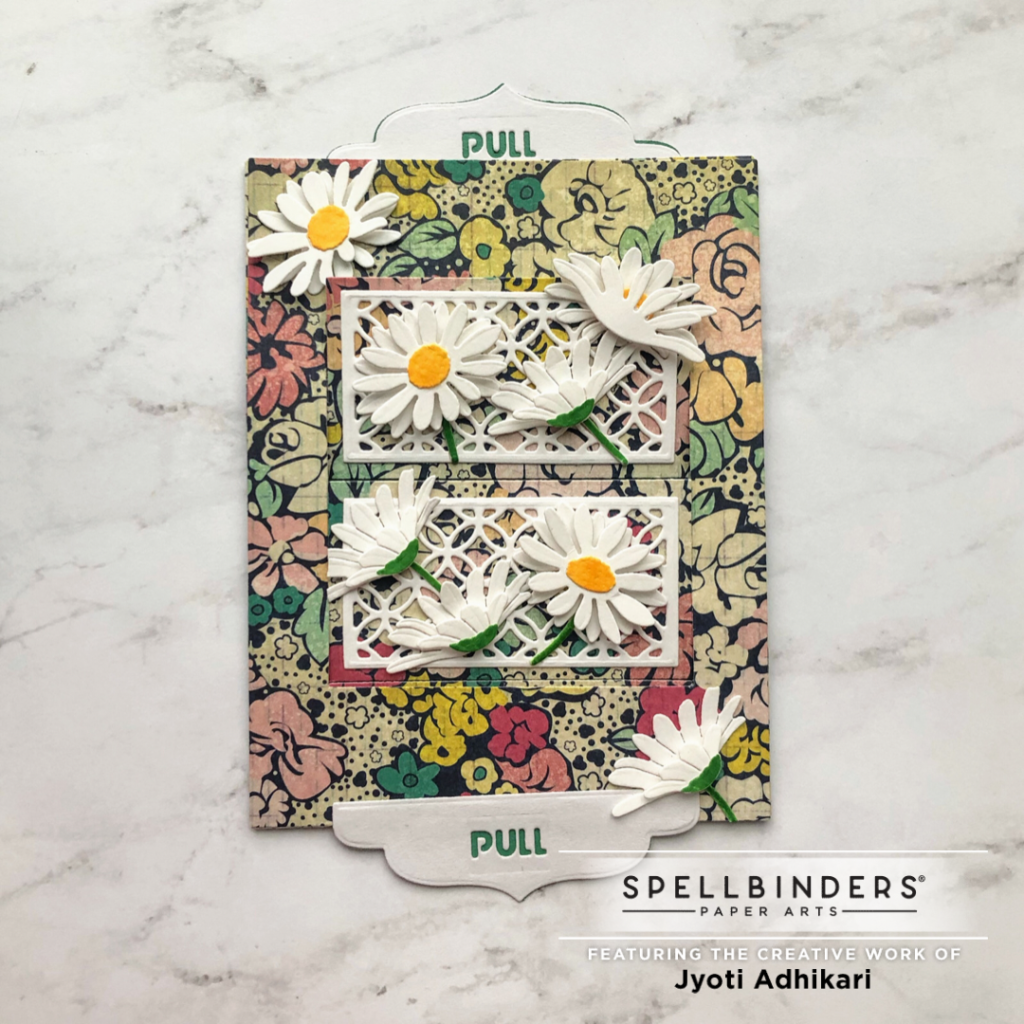 I cut all the elements of this die set using some pattern papers from my stash and the daisies with White Card-stock. I then colored the green part and the yellow using Copic Markers. Decorated the front of my card with the daisies I created.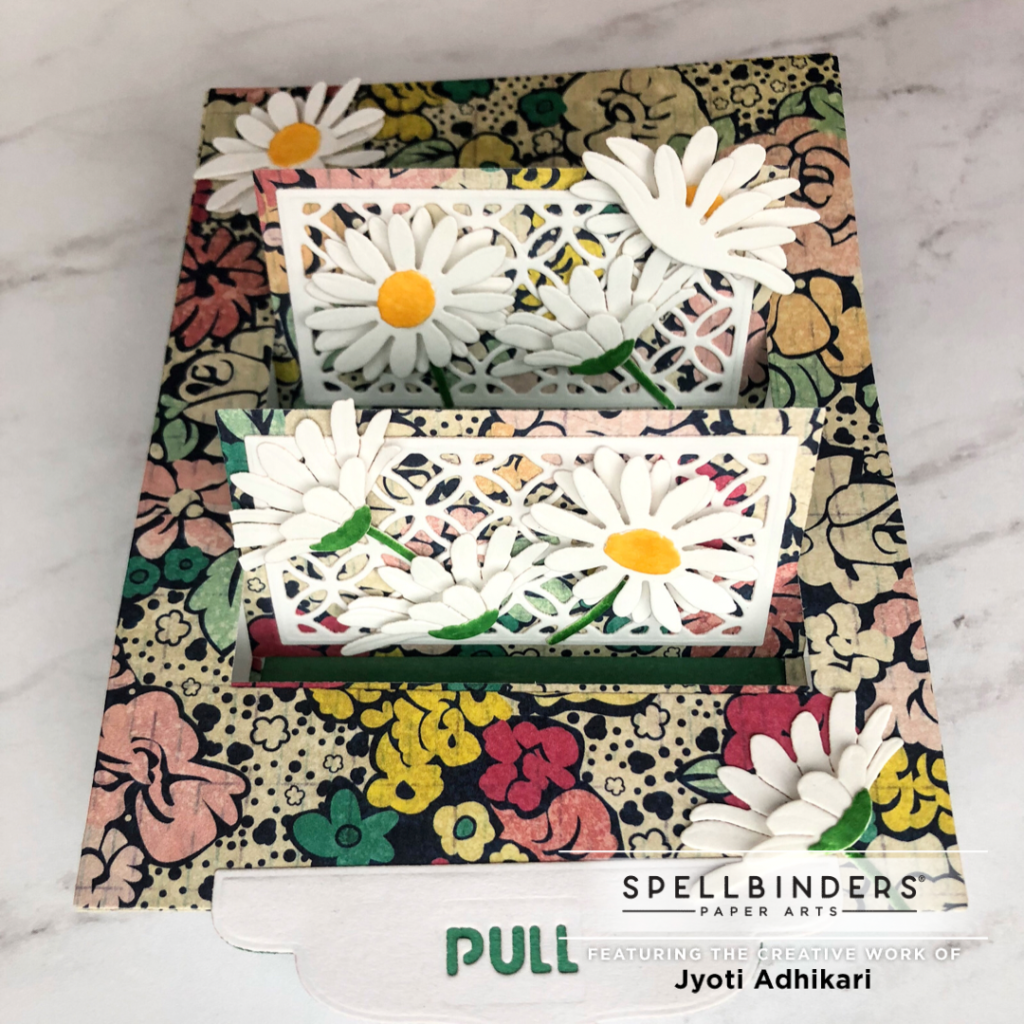 I have added some pull tabs so you can pull the front panel downwards and the back panel upwards, which created the flaps to open as shutters and flip on the other side, almost like magic.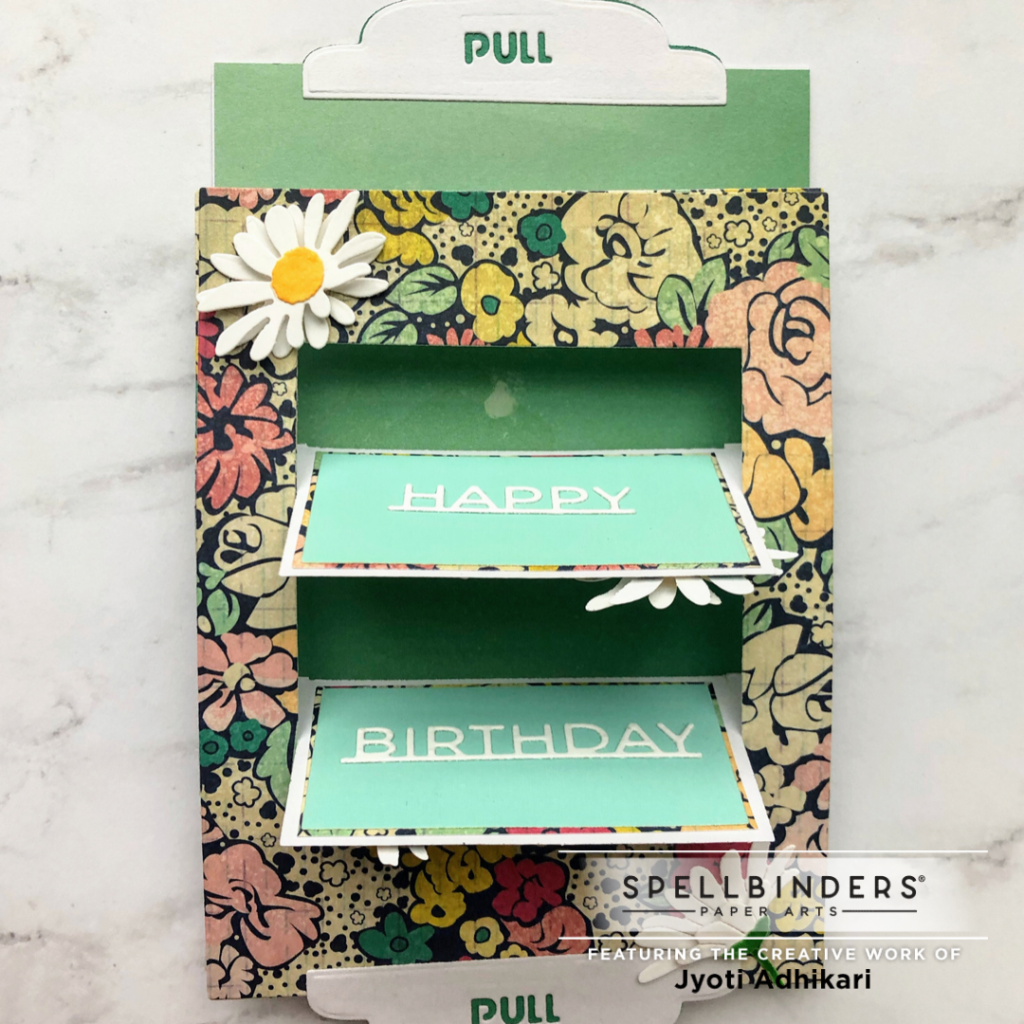 The interactive feature then reveals the message in the inside. I've added the die cut Happy Birthday in the inside of the shutters.
This die is meant to create an A2 size card but you can keep adding this interactive feature in a row to make a slimline card. I will definitely be trying that one. Or just one shutter in the the middle for fun interactive element. The possibilities are endless here.
My second Card
My second card features the Butterfly Bliss Garden Shutters 5 by 7 Card base Etched Dies. This one creates three shutters in front of an A7 size card.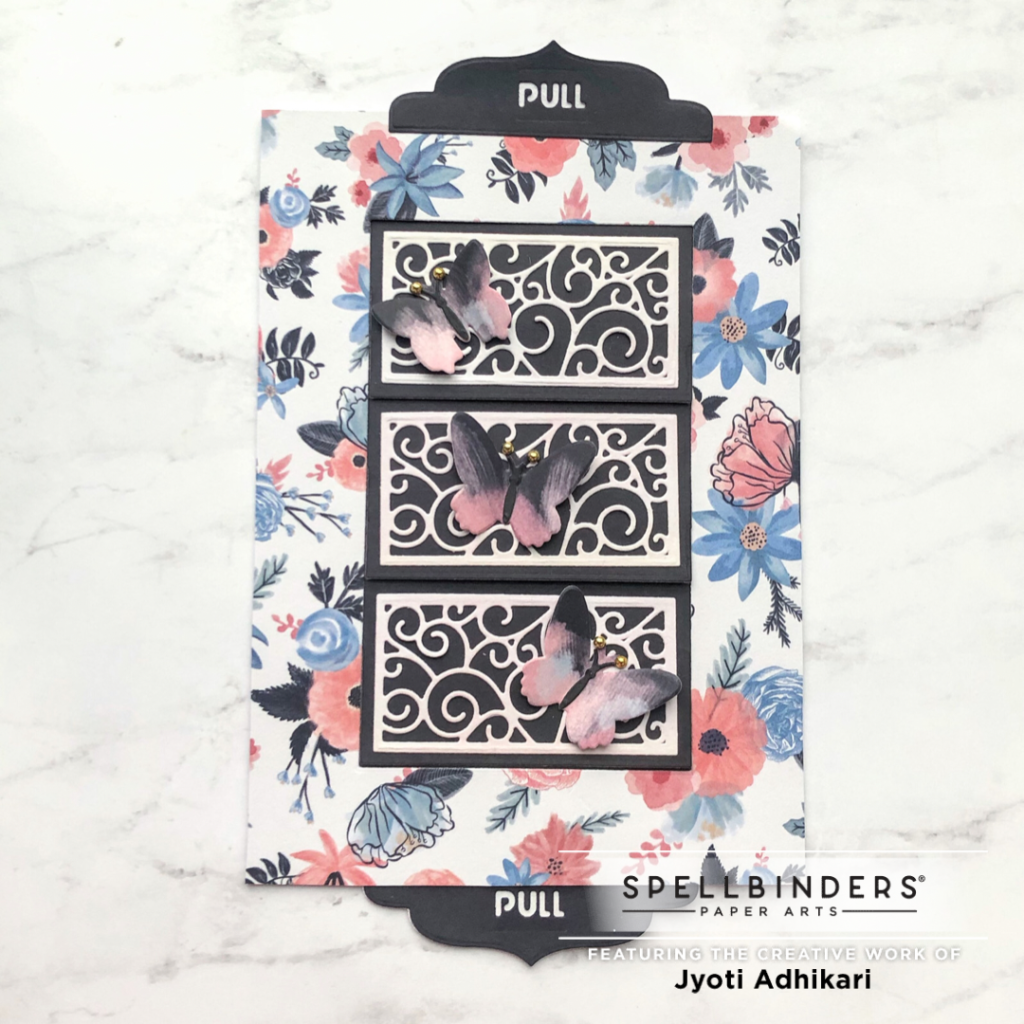 I also decorated the front of this card with he butterfly die cuts. You get three butterfly dies in this set.These butterflies have an extra layer that cuts the details but I wanted just one layer on this card.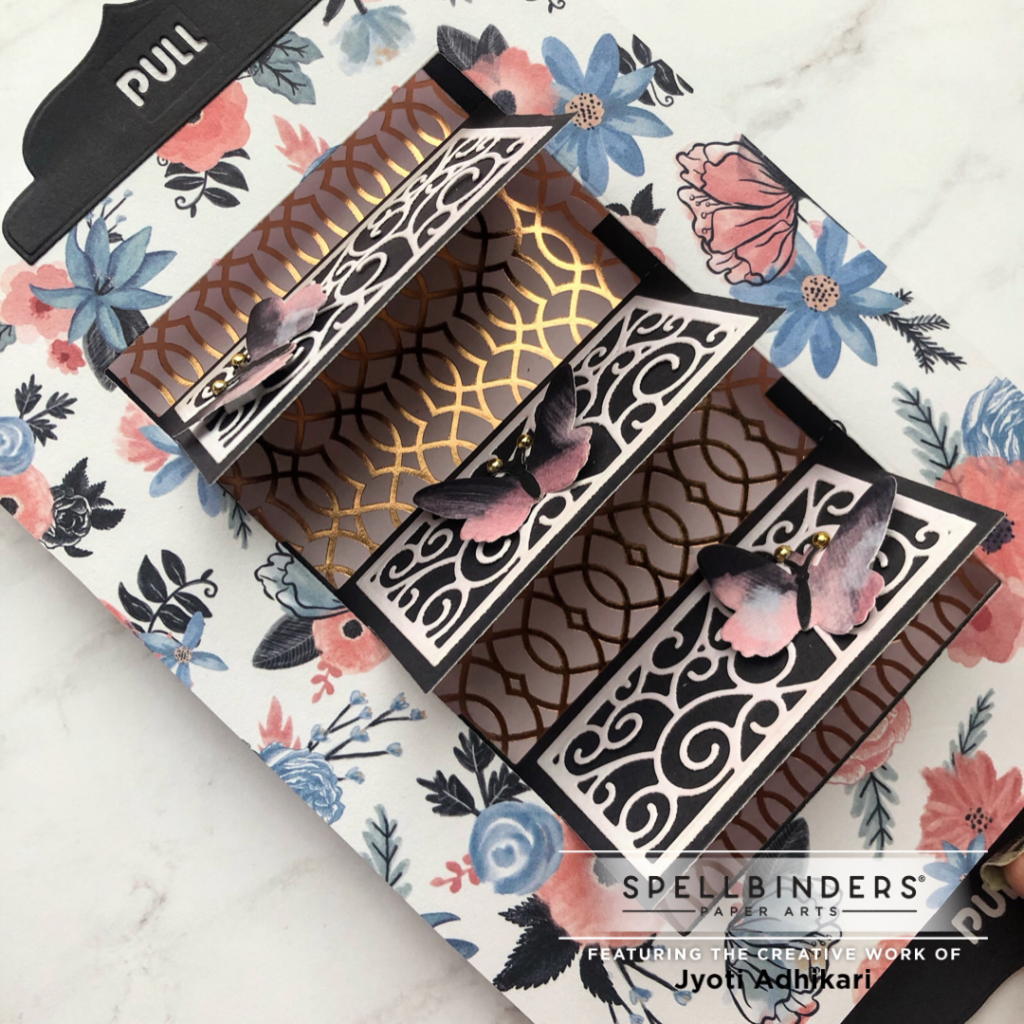 The photo above shows the shutters opening when I pull the tabs on top and bottom.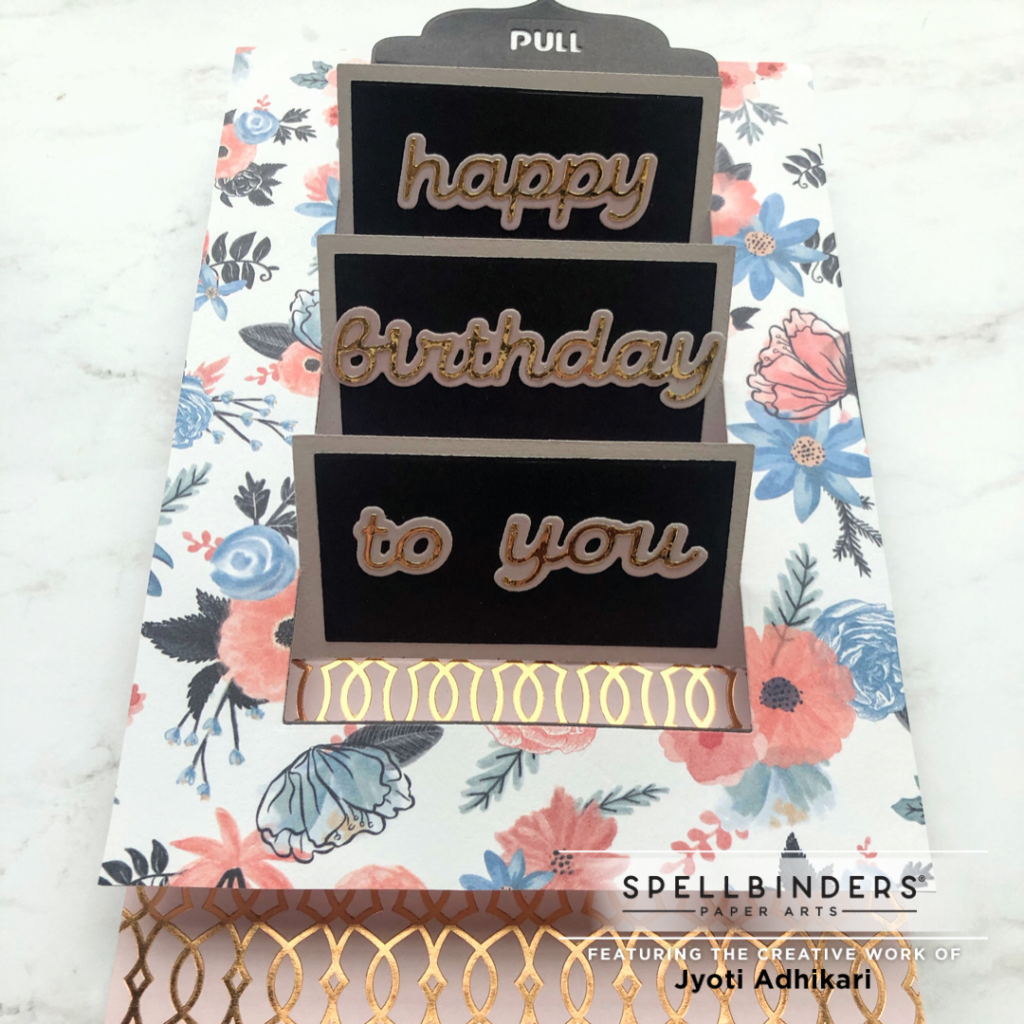 I used a Happy Birthday To You sentiment die cut for the inside of this card. This die was from a Small Die of The Month subscription a couple months ago. The use of the gold foiled paper for the inside of this card adds a lot of drama to this card.
My Last Card
The other die I picked from Spellbinders was this beautiful Eyelet Lace Frame Etched Die from the same collection.
This one reminds me of my great grandmother. Her beddings were full of laces with eyelet designs in pale muted colors. I also wanted to create somewhat similar look with my next card.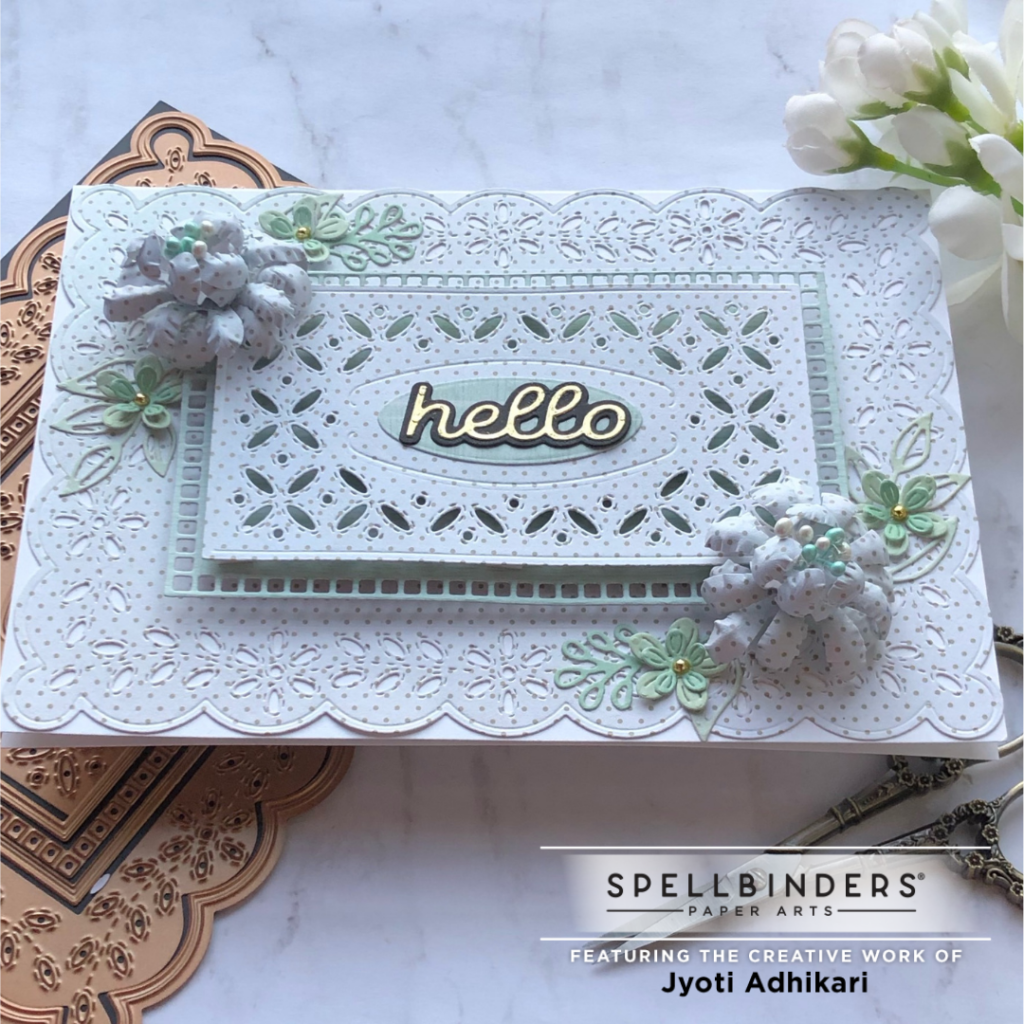 These dies cut these beautiful layers with lacy borders. You can use all the die to cut one panel or cut different panels with each die shape and layer on top of one another. That is exactly what I have done here.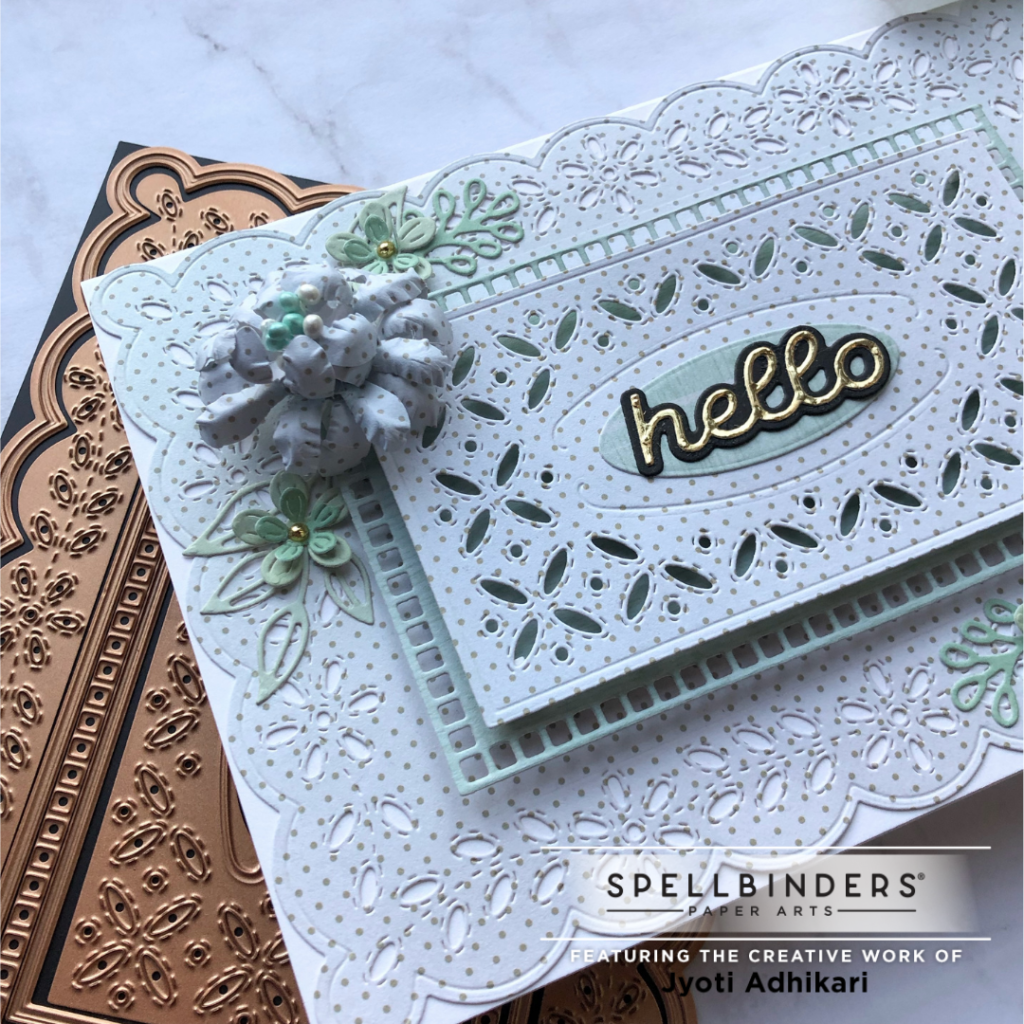 I created some floral elements on the corners of this card using other dies from spellbinders. And added the hello die cut in the middle.
Hope you find my projects inspiring.
You can purchase these supplies through my affiliated links here:
Here is another post that showcases some of Becca's previous collections.
Hugs
Jyoti