My post today showcases three set of dies from the Right Words by Becca Feeken collections release by Spellbinders. I love the intricate lacy style of Becca's dies.
Hello everyone!
Here are the cards I have created:
First card
For my first card today, I am using ThankYou for Your Kindness Etched Dies is from The Right Words Collection by Becca Feeken.
I created a mini slimline which measures 3 and a half inches tall and 6 and a half inches wide.
Started off by die-cutting the lattice design with dark purple card-stock and silver matte card-stock twice so I could fill my card front with these side by side. Adhered these with liquid glue on a white card-base.
This set contains a word die that says "kindness" in a beautiful font which also has a shadow layer. I created a focal point with the word die cut. Outline with the matte silver, the inside of the font with patterned paper and the shadow layer with dark purple card-stock.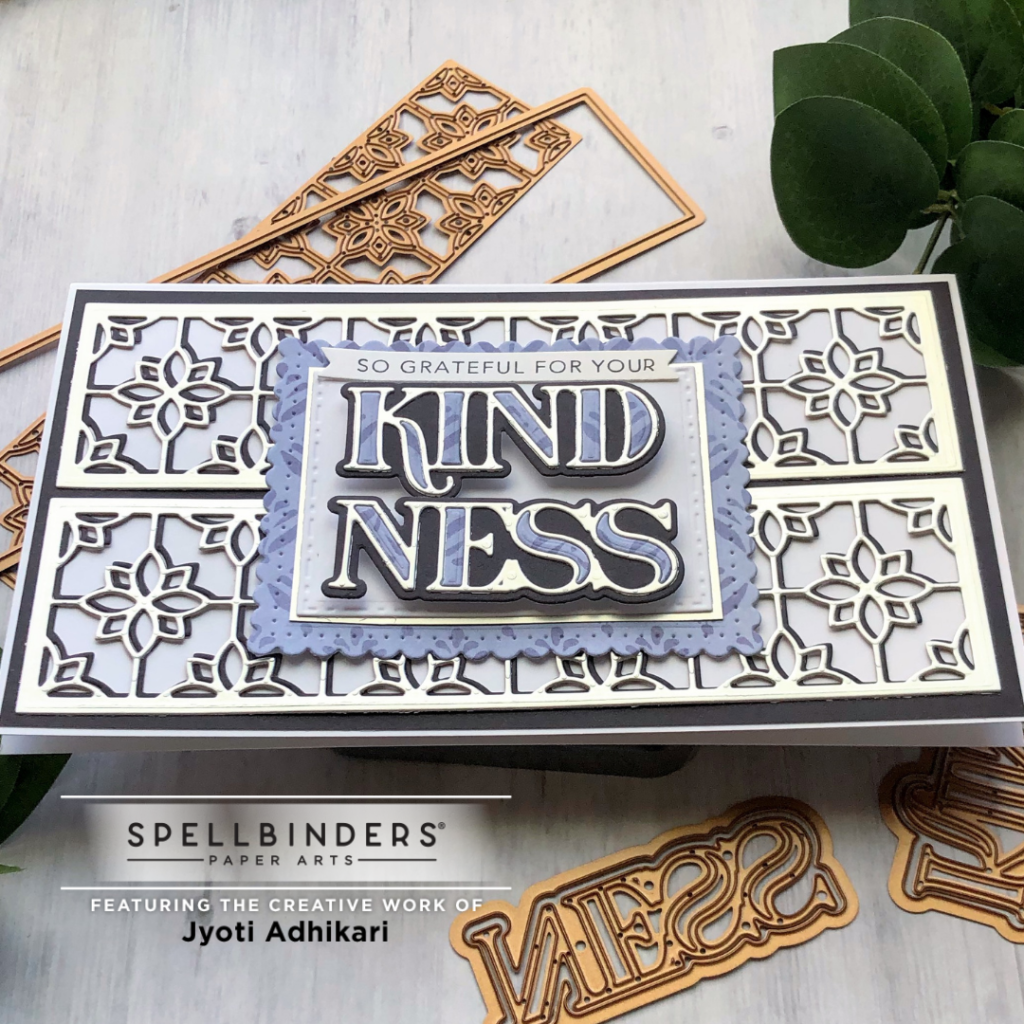 I also used Hemstitch rectangle die to cut a rectangle behind the word kindness and stamped "so grateful for your " on a strip to complete the sentiment.
This finished my card. No extra embellishments for this card.
Second Card
My second card features the You're Amazing Etched Dies from The Right Words Collection by Becca Feeken.
This card measures 3 and a half by 6 and a half inches as well.
I cut just the one side of a piece of pattern paper with the lacy die but without the outline so it doesn't have a cut around the design. Then I cut another one with with gold card-stock and layered from behind slightly offsetting so a little bit of gold would show through.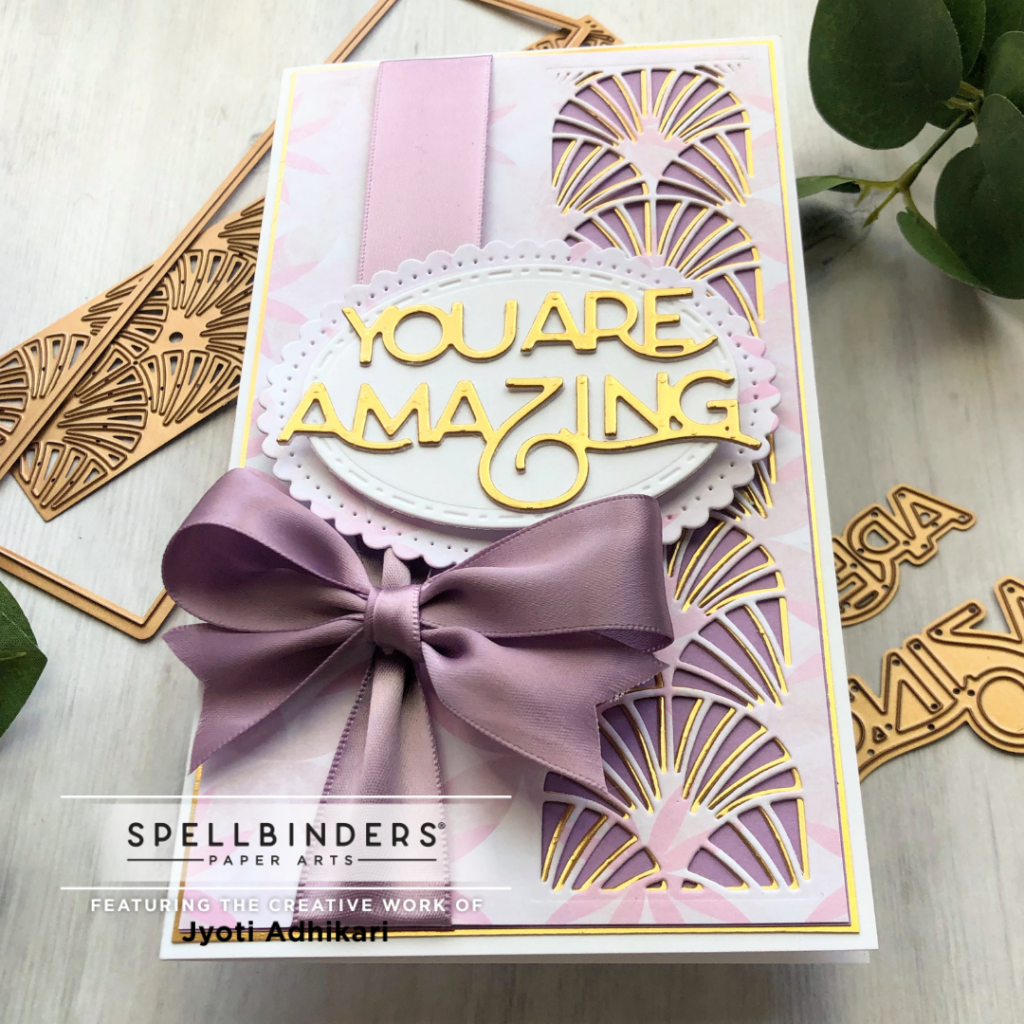 Adding a matching silk ribbon with a bow on the side on the other side balanced the composition. I then added another layer of gold card-stock slightly bigger than the pattern paper behind it.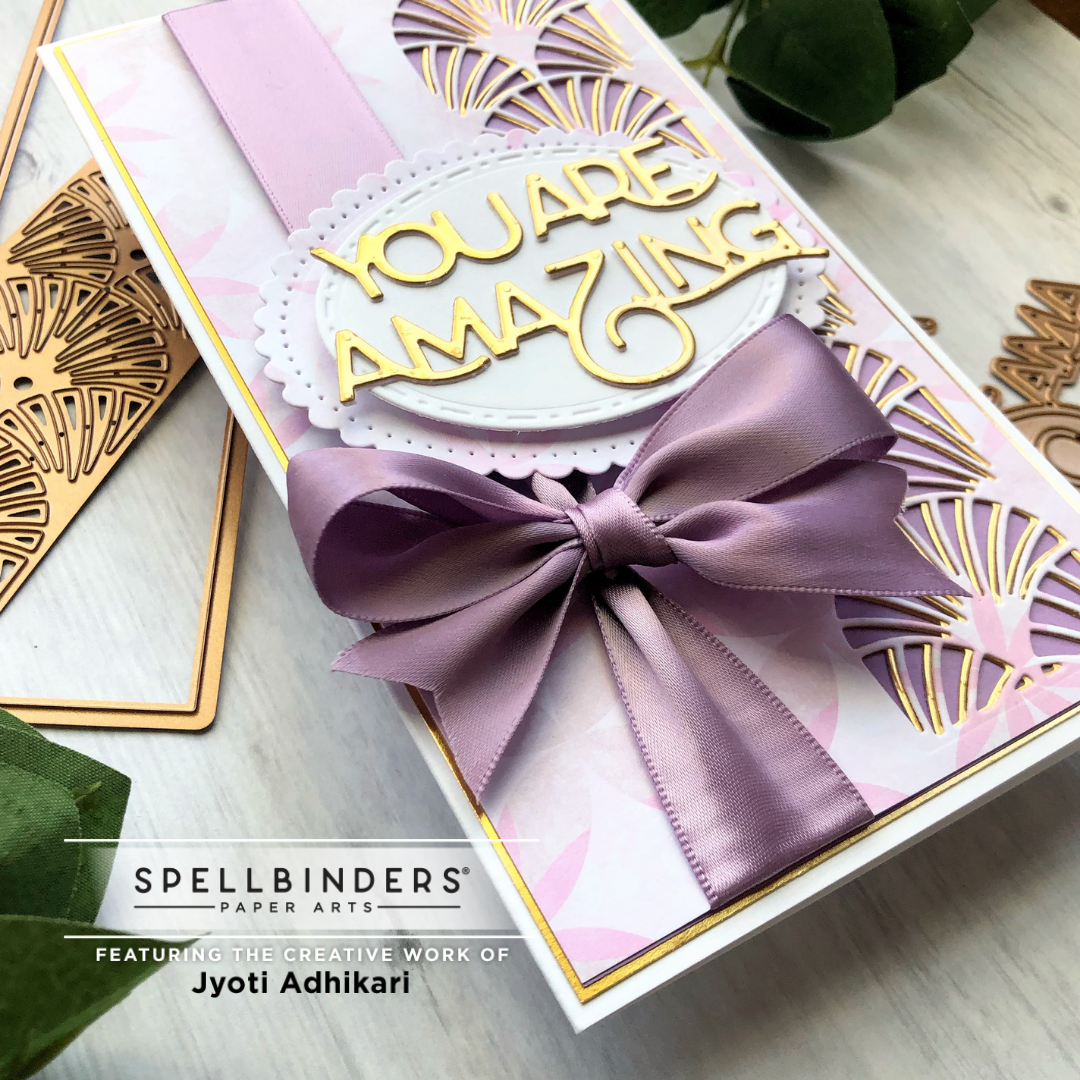 I had learnt how to make a perfect bow a while back. Now was the time to put that to use. Look how perfect is this bow.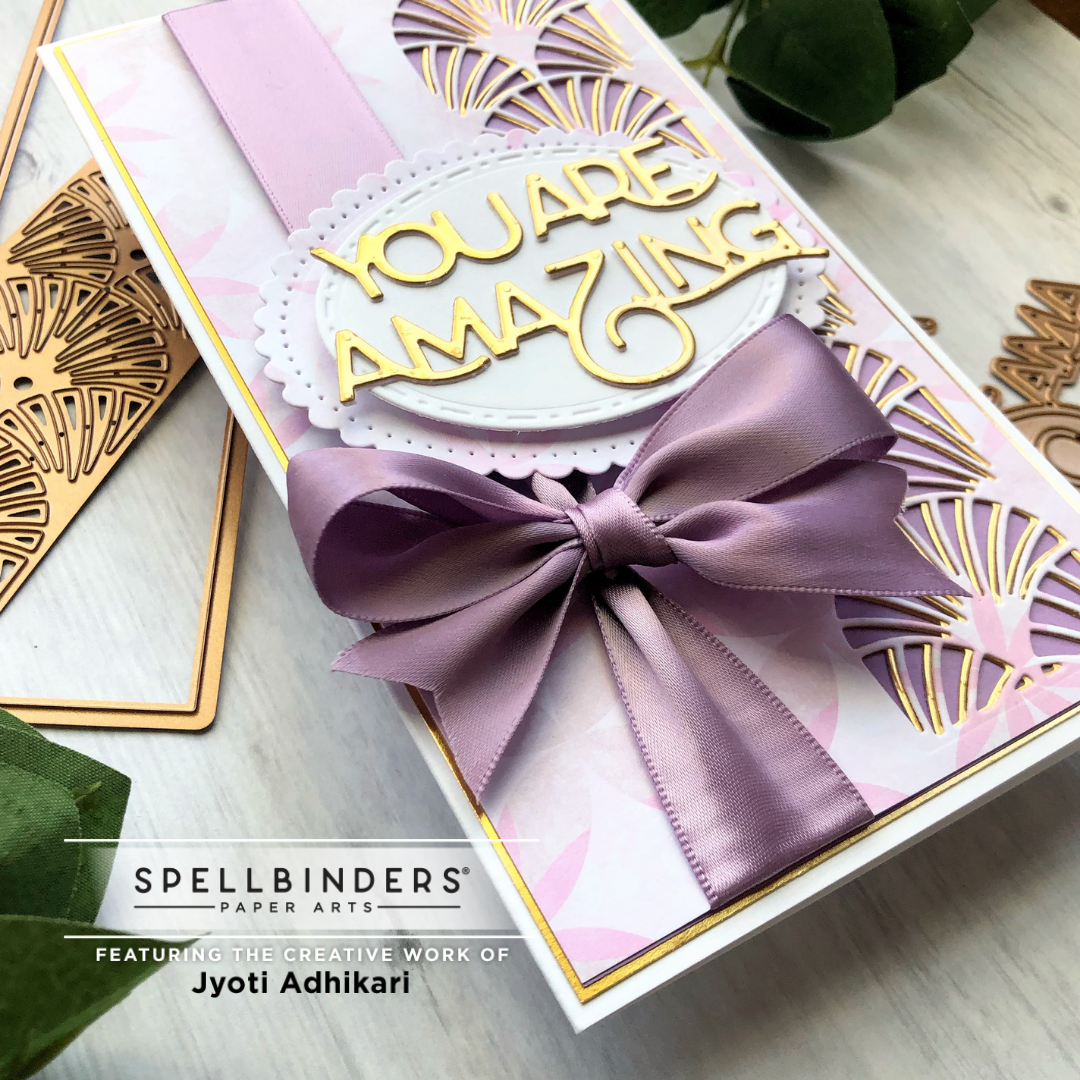 This die set contains the "You are Amazing" word. Look at the font. I cut this with gold card-stock and layered a few white die-cuts behind it for thickness. The die cut ovals are made using the Hemstitch Oval dies from Spellbinders.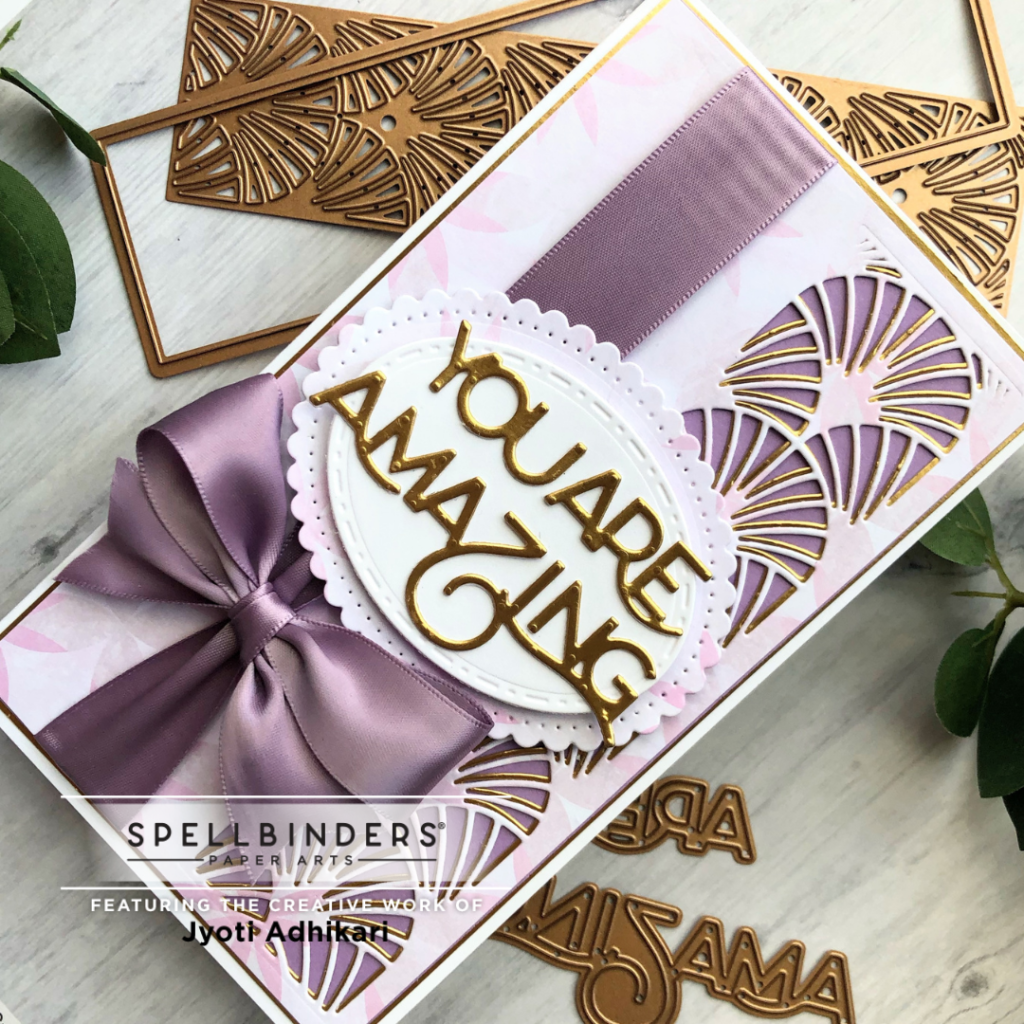 Third Card
My third card features My Sweet Friend Etched Dies is from The Right Words Collection by Becca Feeken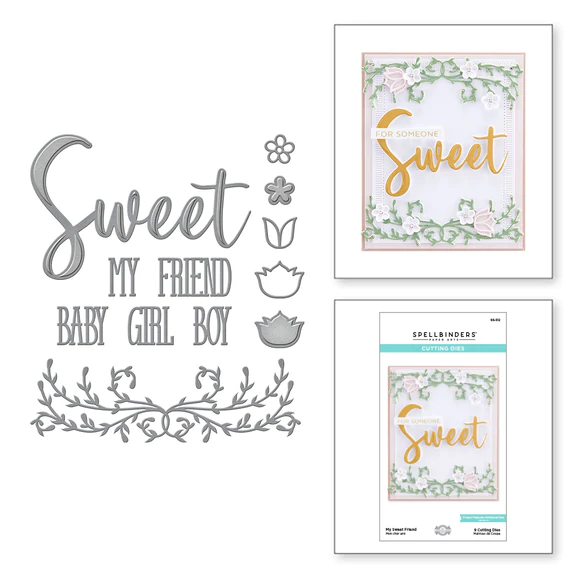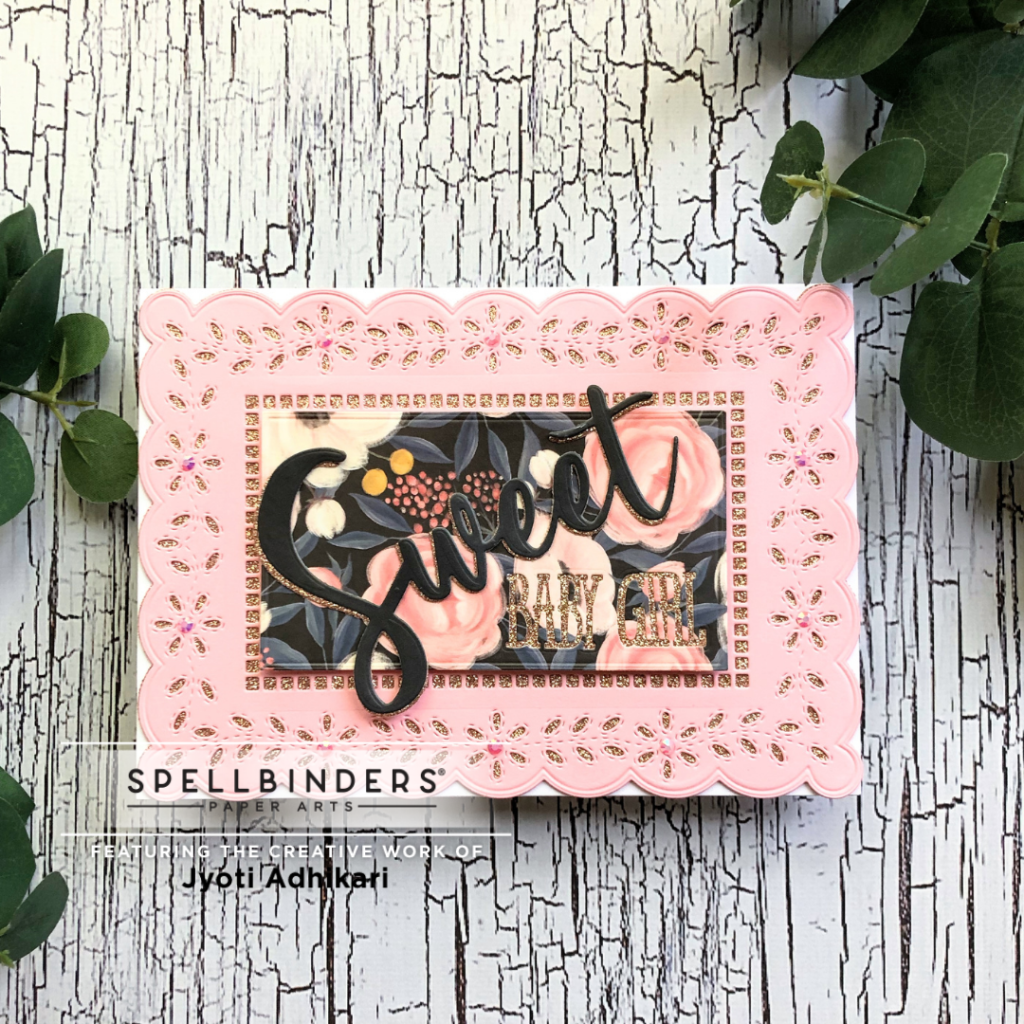 I wanted to create a baby girl card with this die set. This one here is a 5 by 7 inches card with a lot of sparkle.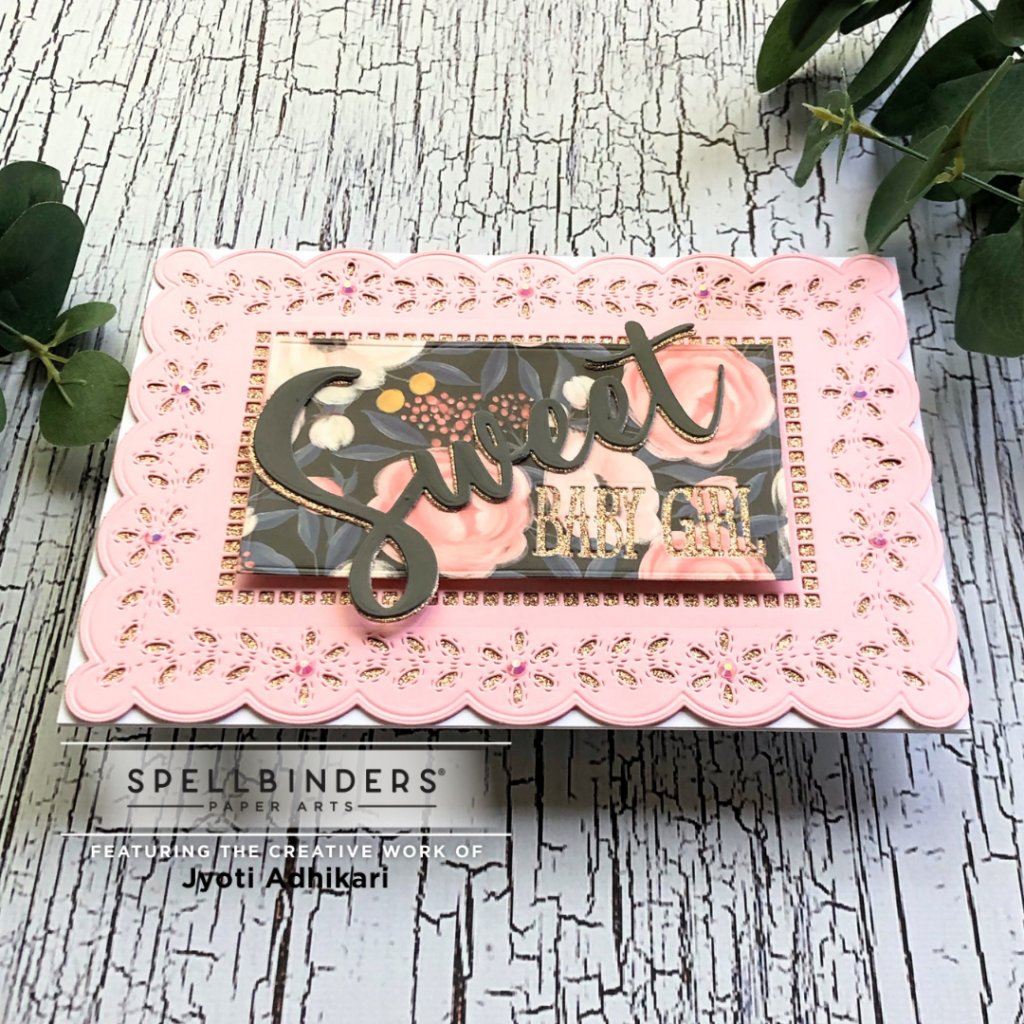 For the background, I used Eyelet lace frame etched dies to crate this beautiful lacy panel in pink which is layered with rose gold glitter card-stock behind it so you can see the sparkling glitter through the cutouts.
The sentiment consists of the word "Sweet" which is cut with purple card-stock offset with rose gold glitter card-stock and the "Baby Girl" cut on the rectangle pattern paper piece. I also added a small piece of rose gold card-stock behind the cut out.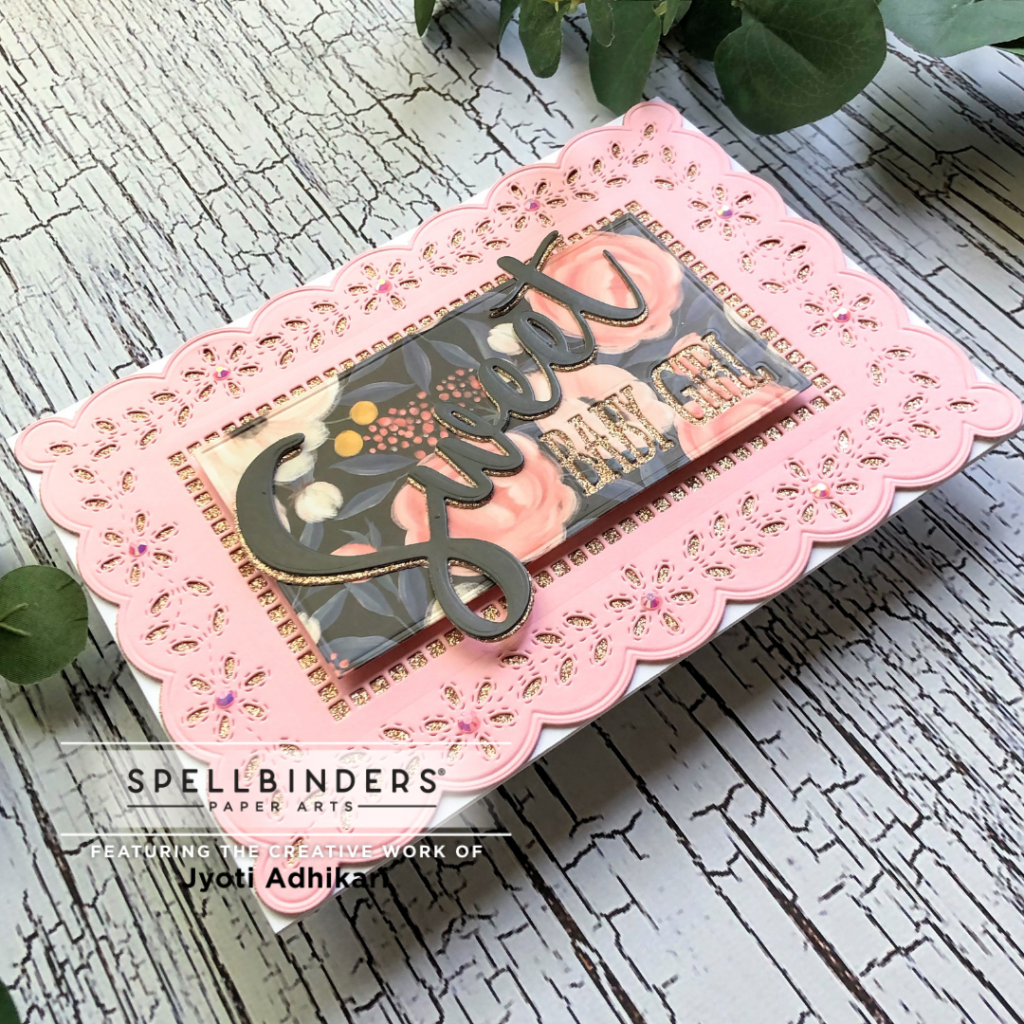 For extra dimension I adhered the rectangle piece with foam tape. As an embellishment I added pink iridescent jewels in the center of each flowers of the lace pattern. This card already is sparkly enough but the jewels add the finishing touch. Here's a closeup of the card.
You can find another card I created using the Lace Eyelet Die Here
Hope I was able to inspire you.
Hugs,