There are tons of ways to use shape dies creatively. Today I am featuring the new dies from Spellbinders' Glimmer Greetings Collections.
Hello everyone!
In my post today I am sharing two fun and colorful cards I have created.
First Card
For my first one I used The Essential Diamonds die set from this collecion.
I picked a fun and contrasting color palette for my cards today. Orange, sky blue and dark teal. These colors go so well together, don't you think so?
I started by arranging the nesting dies in such a way that it would cut the thin diamond borders in all sizes. Then I ran these through the die cutting machine three times in three different colors. This set has 11 dies in the shape of diamond.
I cut a piece of thin printer paper to the size of my card front which is 4 and a quarter inches by 5 and a half inches, a standard A2 size. Then meticulously added the diamonds in alternating colors next to each other till I formed there diamonds. Then I added the diamonds on the printer paper piece. It looks like there are so many diamonds in the photo but that's just the leftover pieces that i cut off from the edge. I was able to fill the whole card front with just three diamonds.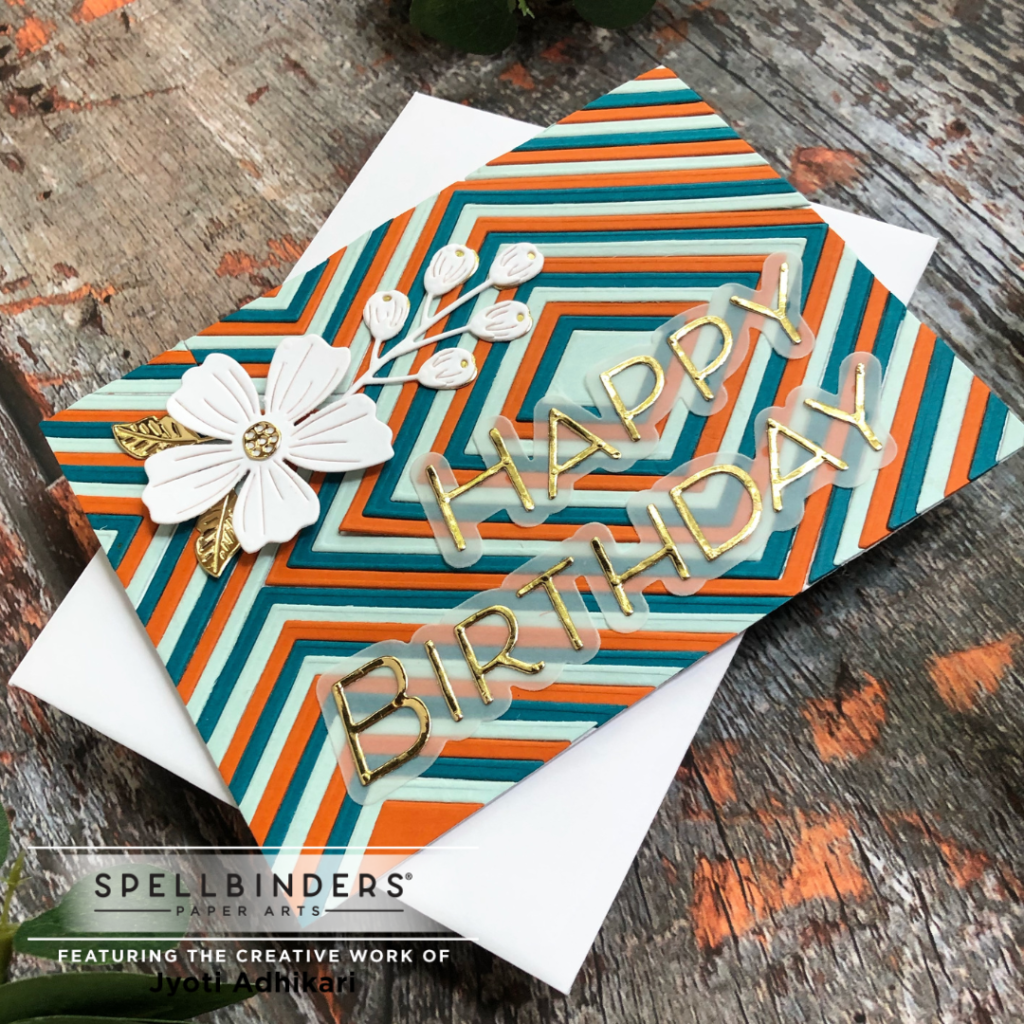 For the sentiment I die cut Happy Birthday with gold card stock and it's shadow layer with vellum as I wanted to cover the least of the background as possible. The happy birthday die is from the large die of the month for June 2022 .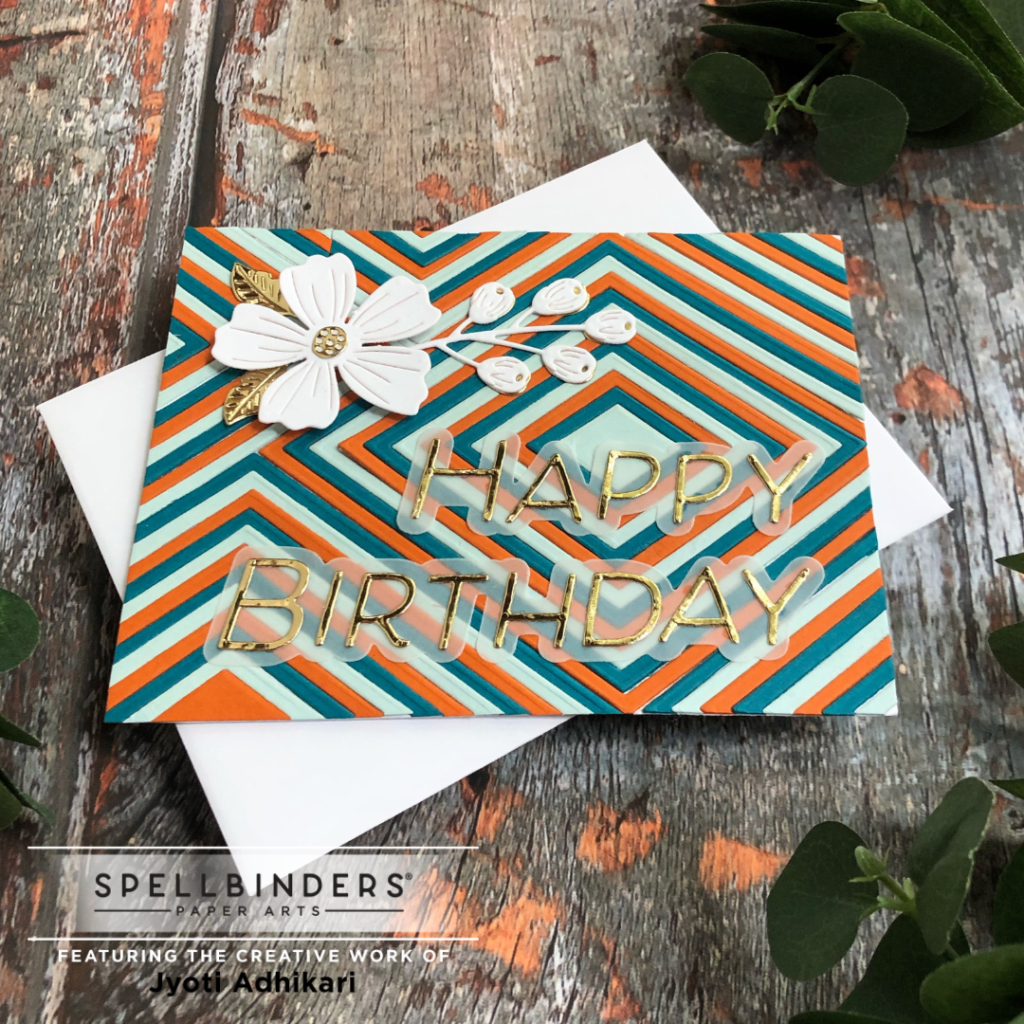 Finally I added some floral elements on top left of the card front. I created this floral arrangement using the Be bold Bloom die set. I just used white and gold for the flowers and leaves because i didn't want to add another color to my project.
Second Card
My second card features The Essential Arches Die Set.
Like in my first card, I used 9 of the dies to cut the arches in three different colors. And arranged these die cuts in alternating colors to create this fun colorful background.
I still have the leftover arch borders that I can use on another card someday.
I used another die cut word that says hello for this card. The letters in gold and the shadow layer in vellum.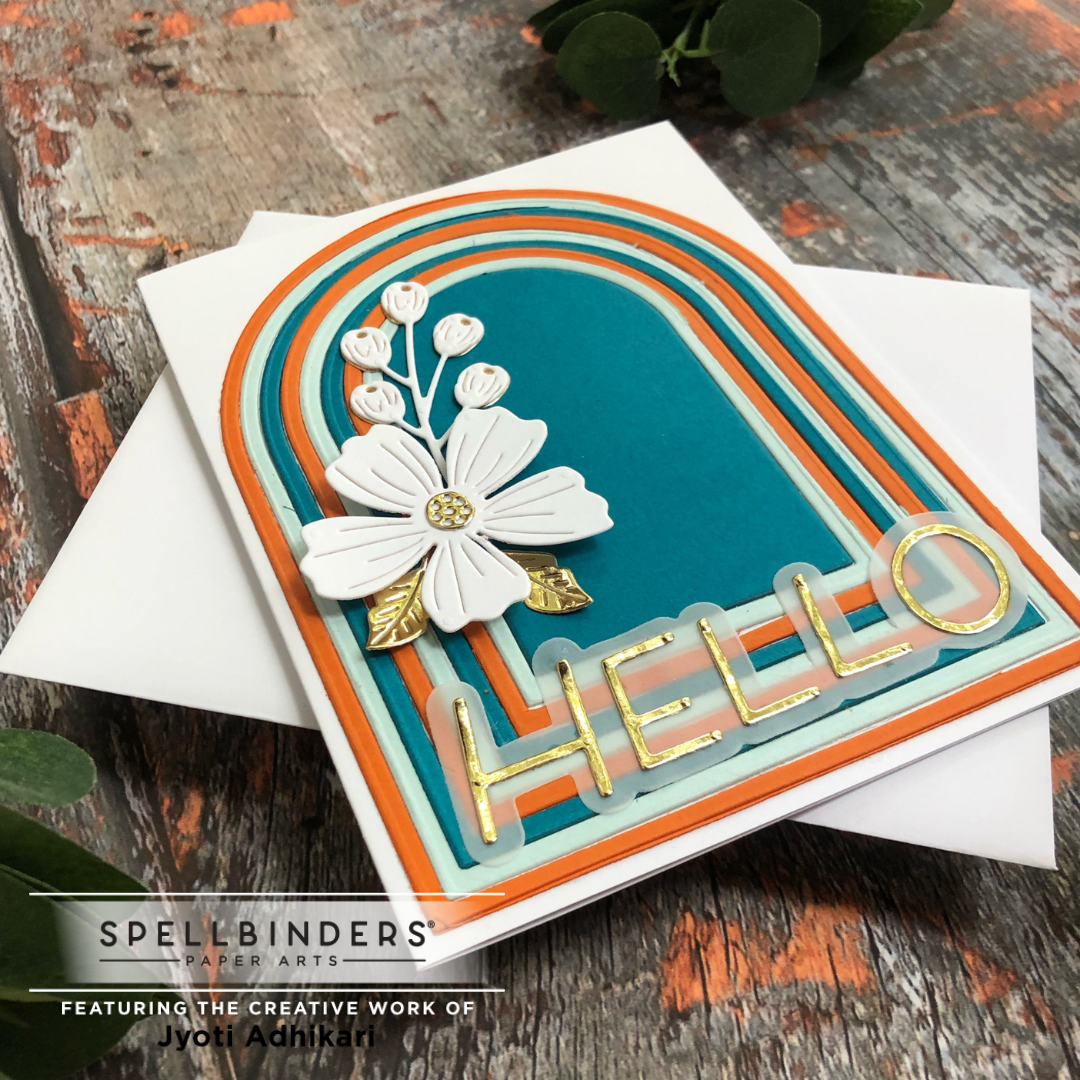 Finally added a cluster of white and gold flowers and leaves to finish off this card.
Hope this inspires you to pull out all your nesting shape dies and use them this way.
Hugs,