Hello crafty friends! Let the rhythm of creativity fill the air! In this blog post, I'm thrilled to share the delightful journey of crafting a beautiful card featuring the charming DRUMMER MICE CLING RUBBER STAMP SET from Spellbinders. With the magic of stamps and colored pencils, this card captures the essence of joy and music. Join me as we explore the step-by-step creation of this whimsical masterpiece.
Stamping And Coloring
It all began with a sheet of Nina 80-pound card-stock, a canvas waiting to come to life. I carefully stamped the DRUMMER MICE CLING RUBBER STAMP SET onto the paper using archival ink in jet black. The detail and precision of the stamps set the stage for what was to come.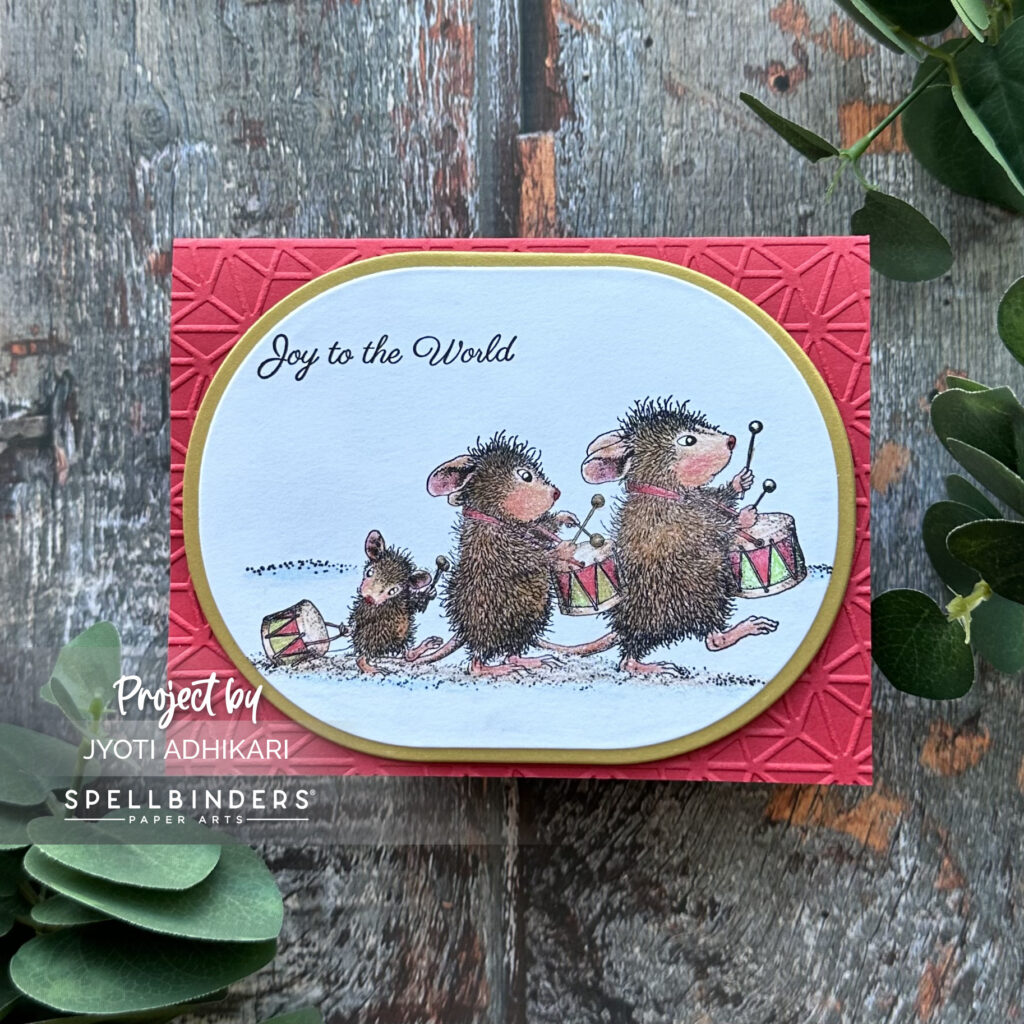 With a palette of PrismaColor pencils, I embarked on the colorful adventure of bringing these little musicians to life. Each stroke of color added character and vibrancy to the image, turning it into a masterpiece of its own.
For the perfect finishing touch, the sentiment "Joy to the World" found its place along the top left corner of the panel, adding a heartfelt message to the musical scene.
Layered Elegance
To frame this artistic creation, I opted for an elegant touch by using essential stylish oval dies, I chose to cut out a matting behind it with a slightly larger oval of brushed gold card-stock. The result of layered effect added a touch of luxury to the composition.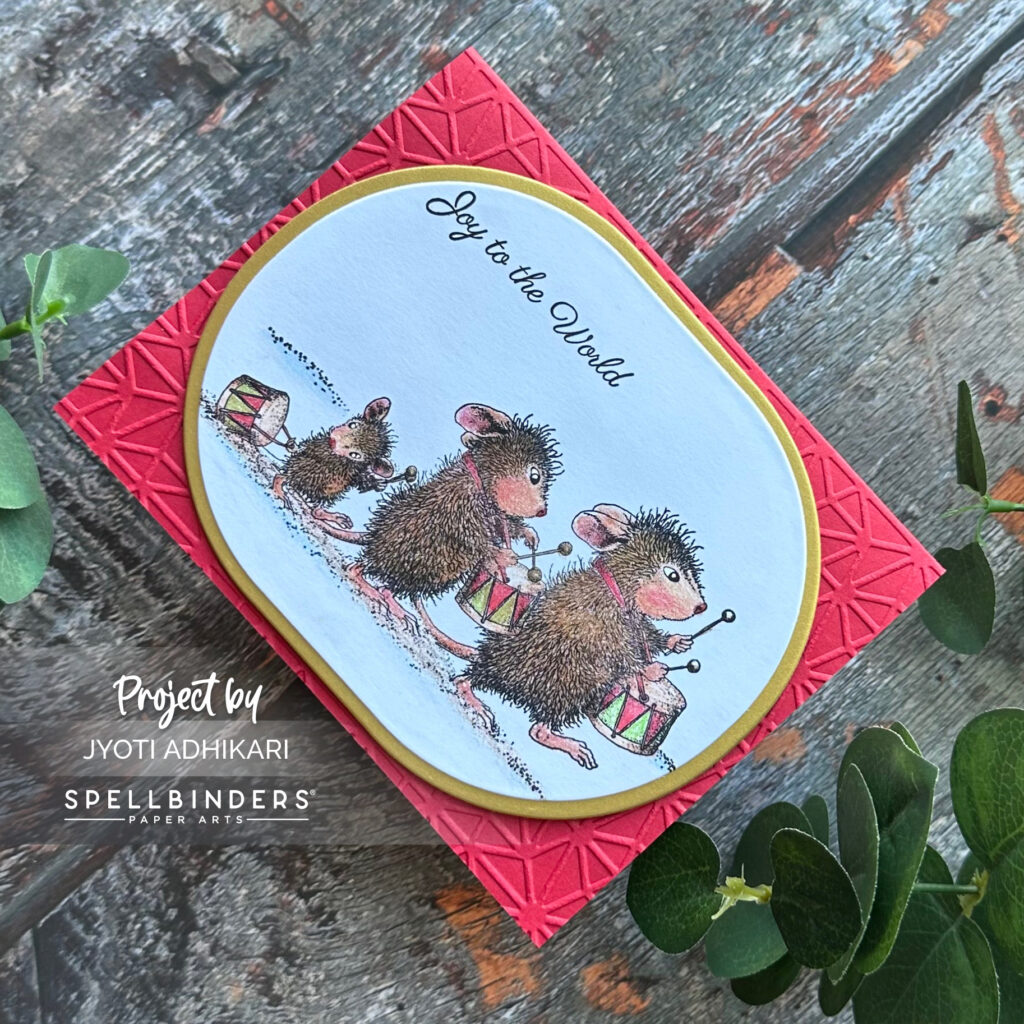 A Stellar Card Base
For the card's foundation, I selected a rich red card-stock that would beautifully complement the gold accents. To elevate the design, I embossed the front panel with the MONOLINE STARS EMBOSSING FOLDER. The stars added a celestial touch, along with the texture enhancing the overall theme of joy and celebration.
Simple Yet Beautiful Assembly
The assembly of this card was a breeze. With the embossed card base as the backdrop, I added the brushed gold panel with foam tape for dimension. On top of it, the colored image panel found its place, creating a harmonious composition.
And just like that, a simple yet stunning Drummer Mice card came to life, ready to spread the magic of music and joy to anyone who receives it.
This card is a testament to the beauty that can be created with stamps, pencils, and a dash of creativity. It's a reminder that sometimes, simplicity is the key to capturing the heart. May this musical delight inspire you to craft your own masterpiece and share the joy with the world.
Hugs,